Housing Market Worse Than It Seems? (Well, How Does It Seem?)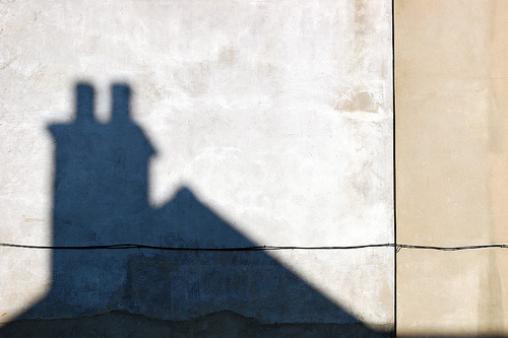 "Absolutely," says Dustin Zacks, a foreclosures expert at
Ice Legal
.
"There are many potential buyers sitting on the sidelines right now, even with all these great deals that are out there," Zacks told Benzinga during a recent interview. "Here in Florida, you can get a condo for a fraction of what they cost just a few years ago."
Zacks, who graduated from the University of Michigan with both his undergraduate and Juris Doctorate degrees, says that potential buyers who are looking at the market quickly realize that this mess is far from over.
"[Consequently], there are going to be even more vacancies coming to court and more properties up for sale," Zacks said. "And then, of course, there is the shadow inventory. No one can put a number to it, and if you ask the bank how many properties are or are not listed right now, they're not going to tell you and it causes all kinds of problems – not only for demands in potential buying of homes but also with municipalities as it ties into code enforcement issues. [Often] when banks sit on these properties, it's very difficult for public officials or members of the public to research who owns the property and who would be responsible for the upkeep and what can be done about vacancy, dilapidation, and crime."
Zacks has handled hundreds of foreclosure cases at Ice Legal. But with a backlog of more than 50,000 foreclosures in Palm Beach County alone, it's all but impossible for any lawyer to keep up.
"There simply is not enough money to fund judges [and] clerks to get that through," Zacks said. "It's just an issue of how protected you want to be, and that's something everyone's going to have a different opinion about."
Problems arise, however, whenever politicians interfere. "[When] there is a politician who wants to help those suffering in this economy, the people who end up paying for the extent that we enact a pro-borrower regime for foreclosures are future borrowers," Zacks explained. "[Those are the people] who can least afford it, such as the people who might need alternative financing arrangements to buy a home."
Hoping to make some changes from the inside, Zacks decided to run for mayor of Lake Worth, Florida.
"The west part of the town has portions that look like a war zone, something out of World War II," Zacks said. "We have to streamline the process of getting those properties either back into the rental market or at least being rehabbed in some fashion."
The problem, Zacks said, is that code enforcement is being used selectively, which prohibits people from coming in. "Our particular city also has land use issues," Zacks laments. "The last thing you want to do in this economy is tell a developer not to come to your city because you don't want a building over two or three stories. To me, in this kind of economy, that's ridiculous."
Zacks welcomes any developer that wants to come into Lake Worth, "assuming it's not a fifty story behemoth."
Searching for a Solution
"One way to look at the housing crisis as it pertains to a small city like mine is to look at it from the traditional, almost socially progressive perspective," Zacks said. "What I mean by that is looking at grants to maybe get low-income people into some of these dilapidated houses, or rehab abandoned businesses to get small, mom-and-pop businesses in them."
Zacks said that he looks at it more from a Libertarian perspective. "[The] regulations that are in place right now are already costing businesses money and making them go elsewhere," Zacks warned. "You go down to Fort Lauderdale, you're going to see enormous condominium developments, and while a small town doesn't want to be that, at the same time, we have a tradition of saying 'not in my backyard' or 'a five story building is a behemoth' and that's not good for a small town. That attitude has to stop."
Most of Zacks' struggling clients are in construction-related industries, "so we have to get people working together to build up our construction industry again, and that's what Florida was built on," he said. "Continuing construction, continuing the drive to get new businesses and residents, and we're not going to do that if code enforcements goes crazy or if our land use regulations are anachronistic."
Increasing Demand
When asked if it would be possible to stimulate demand in Lake Worth by easing immigration policies, Zacks pointed out that Florida has a very large immigrant community.
"Certainly not all of them have their paperwork one hundred percent in order, and it's definitely a hot-button issue in our small town, as it is in all of Florida and the nation," Zacks explained. "My opinion has always been that we need the labor. As a libertarian, as long as we are documenting and properly setting the people coming into this country, there is no reason we should have high restrictions on immigration."
What about increasing demand?
"[In] Lake Worth, you're going to see a lot of immigrants who don't trust banks and police officers, and who are therefore targets of crimes – such as fraud – because people know that they are vulnerable and will not go to the police or officials to report any wrongdoing," Zacks said. "It's a sad state when your federal government has a policy in place that, at the local level, results in human suffering. I challenge anyone to tell me the difference between someone with a green card or without a green card who is doing the exact same work in the same neighborhoods in my city."
Time to Refinance
Finally, Zacks took a moment to speak about President Obama's Refi Proposal.
"Of course the devil is in the details," said Zacks, who is hopeful that the plan will yield some positive results. "We'll see what actually comes out [of it], but in the short run, I think we will see less foreclosures and people allowed to re-finance.
"You have to remember, with all the talk of strategic defaults, there's even one economic paper out there that asks the question, 'given that so many in Florida are underwater on their mortgages, why doesn't everyone default?'
"The reason, in part, is that there is an immense sentimental attachment to their homes and people are reluctant to renege on a commitment that they've made, even if it doesn't particularly make economic sense at this time. A more active refinance program is going to encourage people who might otherwise think about leaving their property to stay
"If it's affordable or even if it's not a great economic investment at this time, I do think there are plenty of people who would take advantage of a program like that. The more people you're keeping in their homes, the less foreclosures you're looking at.
"Drom my perspective, that's a good thing."
Interview by Luke LaVanway and Matthew Boesler. Story by Louis Bedigian.
find us on Twitter @matthewboesler, @lukelavanway, @BenzingaRadio, @Benzinga