Monday Market Outlook: Watch Those Balance Levels in Trading This Week, Says Ben Lichtenstein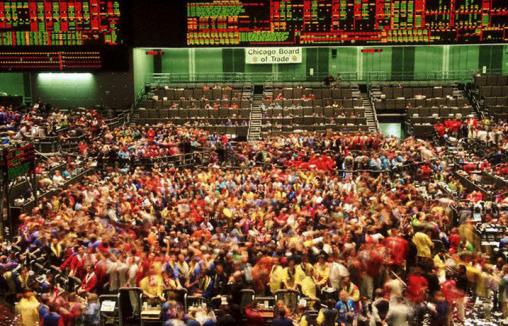 Every Monday, Benzinga Radio brings you trading intel from the floor of the CBOT with TradersAudio.com's Ben Lichtenstein.

With little progress on Euro issues, expect end-of-summer highs and lows to be key determinants for market performance this week. "We have multiple markets in multi-day, multi-week and multi-month balance areas," says Lichtenstein. "We are now coming off of the upper extreme of a balance, and we will generate a lot of energy through the center of this balance, and then possibly break out of the lower extreme of this balance." "If we break out of the lower extreme, we're probably going to see the dollar index at somewhere around 8000 and currencies will continue to come off. Bonds will probably scream up." Lichtenstein also pointed out crude oil's balance area at $80 per barrel. Bottom line for this week: expect movement between resistance points for key indexes like the Dow and S&P.
Posted in: Ben Lichtenstein, Monday Market Outlook