AIG To Move Ahead With Asian Unit IPO (AIG)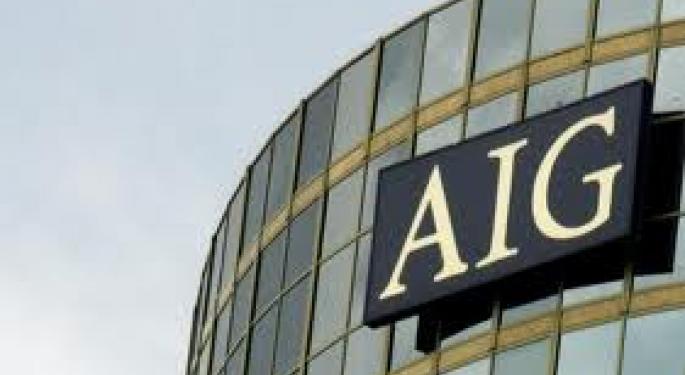 AIG (NYSE: AIG) is moving ahead with its initial public offering for its Asian unit, the Wall Street Journal reported.
This comes as AIG attempts to pay down its debt to the U.S. government, which owns the majority of the company after the financial crisis of 2008.
It has 11 underwriters on the IPO, which is a record number of bookrunners.
The list of bookrunners is Goldman Sachs, Barclays Capital, J.P. Morgan Chase & Co., CIMB Group, Citigroup Inc., Goldman Sachs Group Inc., Morgan Stanley, Deutsche Bank AG, Bank of America Merrill Lynch, Credit Suisse Group, UBS AG, and Chinese bank ICBC International Holdings Ltd.
AIG filed its application to list AIA Group Ltd. on the Hong Kong stock exchange as expected yesterday.
This comes as AIA is expected to make its debut on the Hong Kong exchange sometime in October.
AIG hopes to raise about US$15 billion from the IPO. This $15 billion would go to pay back the Federal Reserve Bank of New York first, as it holds $15 billion in preferred equity in AIA. It also has a $21 billion credit facility to AIG which needs to be repaid, before the federal government can recoup its investment.
Shares of AIG are up 88 cents this morning, gaining 2.4% to trade at $36.88.
View Comments and Join the Discussion!