Square Online Store takes the excellent payment processing tools from its well-known POS and layers on easy-to-use website builder tools. We've put together a Square Online Store review to help you decide whether this is the right tool for setting up your online store.
We'll rank the various features and functions while evaluating the platform's strength as a whole for e-commerce needs.
Square Online: At a Glance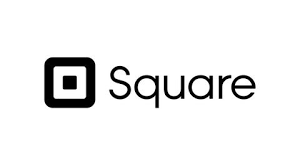 Pricing
0$ – $60 per month per location or premium custom pricing
Here's a look at the best aspects of Square Online and the areas where it still has room to improve.
The Score
Ease of use: 9/10
Features: 7/10
Pricing: 10/10
Overall:  9/10
The Good
Free plan for businesses to get started selling online (just pay 2.9% processing fee plus $0.30 per transaction)
Simple drag-and-drop website design and setup process with no coding experience needed
All-in-one solution for website setup and payment processing
The Bad
Limited payment options
Not ideal for high-volume online sellers
Fewer features available compared to other e-commerce competitors
Features
As you look for an e-commerce platform, several features are crucial to your success. Here's how Square Online storefront ranks for these must-have e-commerce features.
Social media platforms connectivity
Rating: Excellent
You'll need to upgrade from a free account to sell on social media. But once you do, you can turn your Instagram feed into an extension of your online store. Seamlessly create Facebook ad campaigns using your website information and allow customers to purchase from Facebook. And showcase your business as a verified seller on Pinterest.
Reporting features
Rating: Excellent
Square's reporting features are excellent and will help you see important insights to grow your business. If you have a brick-and-mortar location in addition to e-commerce, you can see an integrated view of your income for both. See valuable data, such as new versus returning customers, percentage of sales based on product/service, average sale value, sale trends by time of year, etc.
Search engine optimization
Rating: Fair
You'll find the basic SEO functions within Square Online. You can customize page titles, add a meta description and control alt image text. Most users report that Google Shopping pulls in the data from their Square site just fine, which is what matters most for e-commerce. But because the platform is designed to be incredibly easy to use, it doesn't provide any ability to edit the website code for more in-depth search engine optimization.
Checkout
Rating: Excellent
For customers, shopping on a Square Online website is an easy process. The checkout experience is customized based on your business type, including restaurants, retail and services companies. The checkout process for the customer is very straightforward. And the backend management for preparing and shipping items is easy to use for managers.
Content management
Rating: Excellent
Existing Square POS users will enjoy automatic products added to their website from their existing product base. But even if you aren't using Square POS, you'll love how easy it is to add new products to your website, including product descriptions, photos and information. Updating content on your website is as easy as using a WYSIWYG editor.
Price for value
Rating: Excellent
The free e-commerce platform offers entry-level businesses the resources they need to get started. While you might need some of the premium features later, the free platform to get you started is something you can't beat. And even once you need more storage and features, Square Online is extremely affordable.
Payment gateway integration
Rating: Fair
Because Square is a payment processor, it's no big surprise that the e-commerce platform doesn't offer many options for various payment gateways. The free and entry-level plan only allows you to take payments through Square. Upgrade to the Performance tier to get the option to accept payments through PayPal for the same 2.9% processing fee with an additional $0.30 per transaction.
For larger merchants, you can upgrade to a Premium plan to lower the processing fee to 2.6% plus $0.30 per transaction. The payment options are great for your customers though because it has the optional convenience of using Google Pay, Apple Pay or Square Pay to speed up the online buying process.
Blog integration
Rating: Fair
Square Online uses the term "Stories" instead of blog. This tends to throw users a bit and the stories pages aren't as customizable as a traditional blog. You'll be missing things like categories or tags with Square Online Stories, but you will be able to publish long-form articles just like a blog.
Customer reviews
Rating: Excellent
You must have a paid account to accept customer reviews. However, once you upgrade, the review functionality is pretty great. You can set reminders to customers to give your product a review 2, 3 or 4 weeks after purchasing. Then, you get the opportunity to moderate those comments before they go live. So you're able to respond accordingly or reject the review entirely. The item reviews dashboard shows you outstanding invitations for reviews and new items to review.
Where Square Excels
If you're looking for an inexpensive and easy-to-use way to get started with an e-commerce store, Square Online is an outstanding option. You'll be able to set up your website quickly, list products, accept payment and track your orders using the convenient tools.
Companies with established sales and plans to grow rapidly might want to look at a more robust e-commerce CMS with further integrations and better scalability.