Zoom , a cloud-based video communications application, started to get more attention than ever in early 2020. Its highly convenient service allows users to host video meetings with up to 150 participants.
But with Zoom's privacy and security issues, it may be a good idea to review alternative services. Review the factors that make a better video communication tool, and find the best video conferencing applications now.
Factors that make a Good Video Communication Tool
Most video conferencing tools share similar base working principles, but some nifty features distinguish them from the crowd. Here are a few factors to look for in a good video communication tool.
Meetings and Chat
Organizing virtual meetings is the primary function of a video communication application. A video conferencing application needs to enable you to manage video meetings with a large number of participants.
These applications need to allow hosts and admins to conduct and schedule meetings, presentations and share files efficiently. Functions like screen sharing, spotlighting and enabling/disabling video feeds are standard features that these applications must have, even in the basic versions.
Ease of Use
A good video communication app offers multiple handy features, but the best ones pack them in a simple and easy-to-use user interface (UI). The UI, navigation and ease play a huge role in video communication applications. Tools like muting and unmuting, turning the video on and off and screen sharing should be easily accessible. These features prevent participants from getting distracted or delayed/interrupted during meetings.
Any tools that require digging inside of menus and submenus can cause delays in presentations, which can be a hassle.
Participation
The number of participants is another critical factor to consider before getting a video communication platform. Not all platforms can support more than 50 users joining a meeting at the same time. So be on the lookout for participant limits.
Many Zoom alternatives provide free video conferencing if you only have a handful of participants for a limited time. If you don't get many participants in your meetings, you can consider using free video conferencing applications.
Rooms
Rooms let you assemble your meeting participants into exclusive groups where each team is free to conduct their discussions. If you encourage team exercises and discussions in your meetings, this feature is a must-have.
Another factor to consider here is creating such rooms, the total number of rooms you can create and the number of participants each room can hold. Make sure the tool you are looking for meets your business requirements.
Universal Compatibility
Video communication should be able to connect participants across different platforms like opposing operating systems or devices. Some video communication applications do not have the same functionality on all platforms. For example, Zoom itself does not support Annotations in mobile phones.
It's a good idea to try out a video conferencing application on all of the platforms you and your team might use. It lets you ensure that all the features you need in your meetings work seamlessly on all possible platforms.
The Best Alternatives for Zoom
Based on the above factors, we have prepared a list of video conferencing applications that you can consider as the market's best Zoom alternatives.
1. Google Meet
Google Meet is probably the most widely used best Zoom alternative. The advantage of using Google Meet is its accessibility and security. It has built-in encryption of the data in transit and stores recorded meetings in Google Drive.
Another advantage it offers is convenience. Meet integrates with Gmail and G-Suite, enabling you to start a meeting right from the left column of your Gmail window and via a shared Google Calendar.
One of the major disadvantages of Google Meet is you need a Gmail account to access video conferencing. It may not be an issue for companies and organizations using Google-based services.
Google Meet has a free version until the end of June 2021 with good basic features. Its Business Essentials plan costs $8 per active user per month, increasing the maximum number of participants and adding more Google Drive storage for recordings.
2. Cisco Webex Meetings
Cisco Webex Meetings is an all-around business tool rather than just a video communication platform. It focuses on engaging meeting participants, providing excellent audio and video quality and allows up to 100,000 participants in a single meeting.
Other advantages include collaborative features like interactive participation with annotation tools, customizable backgrounds, multiple language support and seamless communication with its 22 optimized data centers. It's best for large companies and enterprise-level businesses.
But the downside of having all these handy features is users may need some getting used to it. Cisco Webex Meetings is best for connectivity, engagement, personalization and collaboration.
There are 4 plans: free, starter, business and enterprise. These plans vary depending on the annual or monthly subscription.
3. Microsoft Teams
If you're already an avid user of Microsoft tools, Microsoft Teams has a lot to offer – especially with its Microsoft 365 integration. The major advantage lies in its full Microsoft 365 integration, allowing users to schedule calls easily and share invites within the organization and the capability for external guests to join from their browsers.
Admins can also organize meetings with up to 10,000 participants. Other advantages include its professional interface, organization of messages, advanced security and great mobile functionality.
The downside of Microsoft teams is there's quite a bit of a learning curve with its intuitive user interface and file structures. And if you don't use Microsoft 365 already, it can be a bit expensive.
Microsoft Team's free plan includes unlimited chats, personal storage of up to 10 GB and support for unlimited app integrations, including with Adobe and Evernote.
Premium plans start from $5 per user per month for Business 365 Essentials and $12.50 per user, per month. There are also 4 other plans for large enterprises.
4. GoToMeeting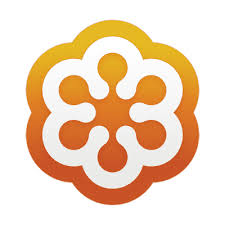 Pricing
$14 or $19 monthly Get a quote for Enterprise level subscription services
Another option for the best Zoom alternatives is GoToMeeting. This platform focuses on key features like HD video and security, in addition to a host of standard meeting features.
HD video conferences stream is the default in GoToMeeting, and it has no cap on the time limits of your meetings. With GoToMeeting, you can have an unlimited recording, share video slides, get downloadable reports and get the meeting's automated audio transcript upon request. It also enables all participants to record the meeting.
Despite all the goodies, GoToMeeting limits the chat function within the meeting. You can't access the chat details once the meeting ends.
GoToMeeting is the best tool for small and middle-scale enterprises.
GoToMeeting has 2 plans: Professional and Business. The Pro plan is $14 per user per month with unlimited meetings of up to 150 participants and GoToMeetings' integrations.
The Business plan comes at $19 per user per month. It raises the number of participants to 250 and offers unlimited cloud storage for recordings, automated transcription service and some collaborative features.
Find a Zoom Alternative to Suit Your Business
With the need to be present in the office becoming almost nil, having a video conferencing tool has become essential for any business. The market is flooded with these tools, and Zoom definitely is the top tool in the market.
But if security and privacy issues or paid subscriptions drive you to a new video conferencing solution, our top picks can help you find an alternative today.