Video conferencing software allows you to connect with your colleagues, loved ones and friends around the globe. Whether you need to host a web-based meeting, webinar or special event, several affordable, user-friendly options make the process seamless.
Benzinga analyzed the top video conferencing software by industry and narrowed down the list to include those with the best attributes. We prioritized pricing, features and scalability. We also considered the availability of a mobile app and consumer reviews.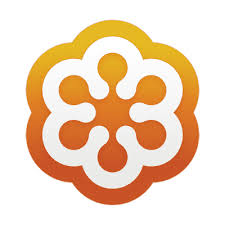 Pricing
$14 or $19 monthly Get a quote for Enterprise level subscription services
1. Best All-Around: GoToMeeting
GoToMeeting is a simple, reliable and effective solution to host your next online meeting. It offers HD video conferencing, and you can collaborate effectively with the software's screen-sharing capabilities.
Its plans also feature video and mobile conferencing solutions. You'll also have the ability to record meetings, take notes and mark action items that require attention during the meeting and disseminate them to attendees. You can also leverage GoToWebinar to facilitate impactful events for your team.
2. Best for Scalability: Zoom
Zoom serves some of the top brands in the education, financing, governmental and healthcare sectors. It's also one of the top options for individuals who want to stay connected to family and friends or host special events but from the comfort of their home.
This popular video conferencing software boasts the following capabilities:
Meetings and chat that allows you to host video conferences on any device
Video webinars to share your message and attract more leads
Conference rooms to bring those "huddle" meetings to life virtually
Phone system through the Cloud that's secured
App marketplace to enhance your Zoom experience
It only takes a few minutes to get up and running with Zoom. You can schedule, host or join a meeting on your desktop, laptop or mobile device.
Pricing: The rates for Zoom meetings vary by the number of participants and desired capabilities. Here's a detailed breakdown:
Basic: Includes hosting for up to 100 participants and group meetings up to 40 minutes (free)
Pro: Includes hosting for up to 100 participants, group meeting up to 30 hours, social media streaming and 1 GB of cloud recording ($149.90 annually or $14.99 monthly per license)
Business: Includes hosting for up to 300 participants, single sign-on capabilities, recording transcripts, managed domains, company branding and Pro features ($199.90 annually or $19.99 monthly per license)
Plans are also available for Zoom Video Webinar, Zoom Phone, Zoom Rooms and Zoom United. These are most suitable for large, enterprise-ready organizations.
Mobile app? Yes
3. Best for Features: UberConference
UberConference prides itself on providing high-quality but affordably-priced video conferencing solutions. Top brands like HubSpot, Square, Stripe and WeWork use this powerful technology to connect virtually and your company could be next.
You can get started for free to test drive the software and determine if it's a good fit for you. The plans include features that make your virtual meetings seamless. There's also an UberConference App for iPhone and Android that lets you connect with colleagues and work from anywhere.
Pricing: UberConference offers 2 membership options:
Free plan: Hosts up to 10 participants for conferences that do not exceed 45 minutes and includes screen sharing, call recording and HD quality audio and video
Business plan: Hosts up to 100 participants for conferences of up to 5 hours and has all the features of the free plan plus a custom call-in number and hold music, team management portal, international access, voice intelligence and so much more ($180 annually or $20 monthly)
Mobile app? Yes
4. Best for Flexible Pricing Structure: FreeConferenceCall.com
If your budget is tight but you want a video conferencing service that doesn't cut corners, this option is worth considering. Users enjoy HD audio or video conferencing, screen-sharing detailed user reports following every meeting. Plus, you can host meetings with up to 1,000 attendees, minus the hidden fees and stringent time limits and record them to reference at a later date. International participants can choose from 65 local in-country dial-in numbers and access codes to join your meeting for free.
What makes it even more appealing is the flexible pricing structure. Plans are available for monthly rates that are too good to pass up, or you can sign up for free and get access to all the great features this platform has to offer.
There are also upgrades available to help you get even more from your membership. These include:
Custom greetings to welcome attendees upon entering the meeting
Custom Hold Music to keep attendees engaged before the meeting starts
Extra storage of up to 40GB to record meetings
Text reminders and instant access to meetings (without codes) through 1 number
Toll-free numbers for U.S. callers
Virtual phone that can be used on any device
Get started right away by creating a free account. Phone or email support is standing by 24/7 to assist should you need it.
Pricing: FreeConferenceCall.com offers "Pay What You Can" pricing to ensure everyone can access the video conferencing software. Subscribers choose from the following:
Suggested amount: $4 per month
Average amount: $6 per month
Market rate: $15 per month
Pay What You Can: Custom amount
Mobile app? Yes
5. Best for Frequent Group Chats: Google Hangouts
Although this video conferencing software was designed to help you stay connected with family and friends, it's still a viable option for virtual meetings. You can start a conversation and convert it into a free video call with a tap of a fingertip that hosts up to 10 participants.
While the video option is only available via desktop, the mobile version of Google Hangouts allows you to connect with others by text or voice. It's available on Android, iOS and Chrome devices. Or you can download the Hangouts Dialer for Android.
Sign up for a Google account (if you don't already have one) to begin using the service.
Pricing: Free
Mobile app? No (desktop only)
Important Features of Video Conferencing Software
When researching video conferencing software to find the best fit, here are some considerations to keep in mind:
Is the software easy to get up and running? Does it offer a seamless user experience?
Can sessions be recorded, and are there storage limits?
Do the conferences have time constraints?
What views are available to enhance the user experience?
Does it offer HD video and audio conferencing?
Can the presenter share screens with participants?
Does the software offer tiered pricing that fits your organization's budget?
Can you customize dial-in numbers?
Are there other business features, like webinars, available with a monthly or annual subscription?
What are past and current clients saying about the software?
Benefits of Video Conferencing
Video conferencing software is an effective way to stay connected with your team, clients and other important stakeholders in your company. Here are some additional reasons why it's beneficial:
Fosters collaboration: Many software programs allow you to share screens, chat or take note of important concepts during the meeting.
Improves productivity: With video conferencing software, you won't have to worry about long email chains, large stacks of documents and missed voicemails. You can connect with your team in real-time and get those pressing tasks done.
Convenient: No need to rent a conference room or find a local coffee shop to connect. You can conduct a meeting while on-the-go or from the comfort of your home.
Global reach: Instead of spending a fortune flying abroad or for a long-distance phone call, you can connect virtually and save a bundle.
Simplified scheduling: Most video conferencing software allows you to schedule meetings in seconds without having to pick up the phone or send an email.
Minimizes downtime: Whether the pandemic, weather or some other act of nature or last minute emergency prevents a face-to-face meeting, video conferencing software enables you to connect and work remotely so you won't miss a beat.
Facilitates accurate record-keeping: Some software programs allow you to record meetings and notes and access them in the near or distant future.
Cost of Video Conferencing Software
Here's what you can expect to pay for video conferencing software:
For small businesses: Free – $10 per month
For mid-size businesses: $10 to $15 per month
For large businesses: $15 to $20 per month
Get Started with Video Conferencing Software
Don't spend hours researching the best video conferencing software. Start with our list of top options to find the platforms that work best for you and compare what they offer until you find the best fit.