You've been given the opportunity to pitch that innovative idea, and it's showtime. Your message may need a professional visual element to captivate your audience and reflect that labor behind your work.
The right presentation software can guarantee a polished, professional message. Check out Benzinga's roster of presentation design software to make your presentation shine.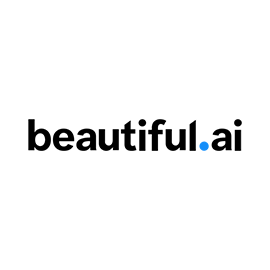 1. Best for Design-Forward Presentations: Beautiful.ai
Beautiful.ai translates your work into a visual presentation that looks as if a professional designer put it together. And that's because when you use Beauiful.ai, you've got decades of design and presentation experience at your disposal. Its products are simple to use and produce fresh, clean, beautiful presentations.
You'll also be in good company as a Beautiful.ai client, using the same presentation design software as behemoths like Google and infamous disruptors like Tesla and Uber.
Once you sign up, you'll have access to a ton of slide and presentation templates along with Dropbox and Slack integration. You can sign up for free here to get started.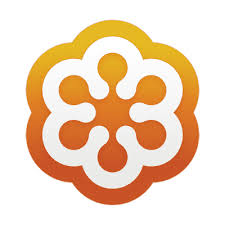 Pricing
$14 or $19 monthly Get a quote for Enterprise level subscription services
2. Best for Online Meetings: GoToMeeting
With the huge jump in remote work, the ability to deliver polished productions during online meetings is a must for any company. GoToMeeting is part of a larger suite of online meeting and production software that makes this possible.
With GoToMeeting, you'll have the following features at the ready to run a presentation during your online meeting seamlessly:
Screen sharing
Conference calling
Video conferencing
Mobile conferencing
Meeting recordings and transcriptions
Conference room hardware and equipment bundled into one kit
GoToMeeting works for businesses of all sizes. You can count on crisp audio and sharp video with all your connections secure.
GoToMeeting is offering new users a ton of great promotions right now. Get started here today to save.
3. Best for Free Presentation Software: Google Slides
Google Slides is a useful presentation design tool built into the G Suite applications. It's fairly standard as far as presentation apps go, but it definitely gets the job done.
And it makes collaboration within and across teams super easy, so it's perfect for companies working remotely. Its revision history allows you to track the flow of change and edits, giving you creative control while allowing others to add their input.
The best part about Google Slides is that it's free to use for anybody who has a Google account. And it has a mobile app, so you can edit on-the-go.
If you're interested in Google Slides or the rest of what Google Workspace can offer you, find out more here.
Pricing: Free
Mobile app? Yes
4. Best for Virtual Sales: Digideck
Digideck is a cloud-based presentation designer software platform with a focus on virtual sales. It builds your business a "Master Deck", a customized presentation designer that works like a website and allows seamless integration of all types of multimedia to create interactive sales content.
Sellers are notified whenever anybody engages with their sales content, pitch or presentation. From there, they are able to open up an interactive experience with the prospective customer using tools like video chat.
Digideck even has a sort of skip-the-line option where you can speed-generate or automate presentations with Presentation Flows. This allows you to engage with different types of audiences and individual customers at warp speed.
Another useful feature you'll benefit from is reporting and analytics for all of your content. See which parts of your presentation got the most engagement as well as who is engaging in your content and from where.
This will help you devise smart engagement tactics as you grow your business. Request a demo here to see what Digideck can do for your online presentations.
Pricing: Contact for pricing
Mobile app? No
5. Best for Collaboration: Ludus
Working on group projects definitely has its ups and downs. If you want the ability to deliver stunning presentations that your whole team can feel good about, try out Ludus with a free 30-day trial.
Features like 3rd-party syncing and upcoming feature updates like live collaboration make it easy to work together with your team seamlessly.
Designers will also love Ludus. The editing tools mimic those that designers and other creatives are already used to working with. You can focus on the fun part of designing without the stress of figuring your way around an unfamiliar landscape.
And the transfer from other tools is simple. Got a YouTube clip you want to cut to or data you need to chart? Ludus will automatically determine if they support the service or tool you're using when you copy and paste the URL or data in question. If so, it can embed the content in your presentation or generate and insert charts from your data input.
Pricing: $11.99, $12.99, $13.99 or $14.99 per month
Prices decrease as company size increases
Save 20% by signing up for annual subscription
Mobile app? No
Benefits of Presentation Software
Save time and money by hiring the pros to do the hard work for you. A good presentation design software will streamline your presentation production with pre-built templates and media support. Keep your presentation design within the team rather than outsourcing the job entirely or hiring more people to get it done.
Get your message across clearly. A well-designed presentation will package your information in a way that is engaging, memorable and impressive to your audience.
Broaden your audience. A presentation software may come with tools like automated marketing or the ability to present remotely while still making a human connection with your audience. The more people you can reach, the better.
Collaborate effectively. Many presentation softwares allow multiple users to login, giving everyone on your team the ability to collaborate on important presentations.
Engage with your audience. With so many forms of entertainment, information and so forth constantly tugging at our attention, it's important to present your information in a way that both captivates your audience and keeps it concise and short. A potential customer or client will get all the information they need to know in a neat visual format rather than being expected to read and retain walls of text.
Cost of Presentation Software
When it comes to how much you want to spend on presentation software annually, that's really up to you and your preferences. But generally, most presentation designer software is pretty reasonably priced.
You could even save money by cutting out expenses for hiring outside design teams for every presentation. It's like having a designer on the team without hiring extra hands. Some presentation software is even free.
For small businesses. Small businesses can often opt for the lowest subscription tier prices and see their needs met.
For mid-size businesses. Mid-sized benefits pretty much have the pick of the litter. You can choose cheaper subscriptions services and still get by, or aim for growth with higher tier packages. Look for companies who offer rate reductions as your business grows in size.
For large businesses. Large businesses have access to top tier subscription packages, often at a reasonable price. Many design presentation software platforms offer custom services and quotes for businesses of all sizes, but especially for large enterprises.
Put Your Best Slide Forward
Long gone are the days of slide after slide of bullet point lists on ombre slides. Now, you can captivate and engage audiences with professional-level presentations at a fraction of the price of expensive design firms.
The right presentation software will streamline your creative process, increase collaboration and captivate larger audiences. Use Benzinga's list of the best presentation software to give your business presentations a polished edge.
Best Presentation Software Methodology
Benzinga analyzed the top Presentation Software by industry and winnowed down the list to include those with the best attributes. We prioritized pricing, features and scalability. We also considered the availability of a mobile app and consumer reviews.