Whether you just started your business or are years into operating, a good payment management system software may be what you're missing. A payment management system can help you broaden your customer base, save you money and increase your profits.
While this may seem counterintuitive, streamlining your payment management can save you time, energy and money spent on human capital, freeing these resources up for the most important goal: increasing your profit.
If you're in the market for the right payment management system for your business, look no further. Benzinga's list of the best payment management systems is the perfect place to begin your search.

Pricing
Starts at $24.95 per month
Best for Custom-Fit Payment Management: AmeriCommerce
AmeriCommerce is both a high-powered economic software and a shopping and payment solutions portal. With AmeriCommerce, you can sell literally everywhere.
You'll enjoy maximum product flexibility, payment options and shipping options. AmeriCommerce is especially great for B2B (business-to-business) and wholesale clients, as well as people in need of multi-store management capabilities. And it really shines with payment options.
AmeriCommerce builds the following core offerings directly into its base payment management software:
100+ payment options including PayPal and ACH Payments.
Enable purchase order payments for larger clients and recurring orders
Send your clients their pre-selected shopping cart so all they have to do is checkout
1-page checkout for maximum client appeal
Shareable links to invoices, quotes and payments
Provide your clients with split and partial payment options
Chargeback and fraud protection
Financing platform integration, so you can offer your clients more ways to pay with options like PayPal Credit, Affirm and others
From there, AmeriCommerce will construct a customized payment management system around your specifications. If there's a feature you don't see, it can build it for you. With this process, you'll benefit from bespoke features designed around your company's needs, quick turnarounds on projects, specialist development expertise and highly-detailed work plans.
If you'd like to request a custom service build or start your free trial, get in touch with them here or schedule a phone consultation here.
Pricing:
Steel: $24.95 per month or $299 annually
Bronze: $39 monthly or $468 annually
Silver: $99 monthly or $995 annually
Gold: $149 monthly or $1,495 annually
Platinum: $299 monthly or $3,000 annually

Pricing
Packages Start at $30
2. Best for Financial Institutions: Deluxe Business Solutions
Deluxe has a long history of innovating solutions for financial institutions, small businesses and other enterprises. Its founder W.R. Hotchkiss is famously known as the inventor of the flat pocket checkbook, a game changer for personal banking and banks. It's grown from a business funded by a $300 loan to a company valued at $1.6 billion with a global presence in a little over 100 years.
Deluxe offers a host of products and solutions to its clients spanning operations, digital marketing, payment management, brand marketing and customer retention and loyalty. It can help your business grow in size, boost returns on investments (ROI) and edit operations for efficiency.
As a Deluxe client, you'll see your payment sending and processing streamlined with check programs, payments receivable management, remote mobile deposit capture capabilities and eChecks.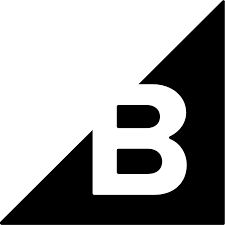 Pricing
$29.95, $79.95 or $299.95 monthly
3. Best for Online and High-Risk Businesses: BigCommerce Essentials
BigCommerce Essentials gives online and high risk businesses a suite of useful payment processing tools designed to increase your company's growth. Integration with payment gateways like PayPal, Stripe and more than 65 other options gives you and your customers flexible payment options.
Conduct transactions in all currencies and provide financing options to your customers to provide as many as people as possible with the ability to patronize your business. And BigCommerce charges zero transaction fees or payment penalties, so you can put your money where it matters: your business.
Other useful features from BigCommerce Essentials include integration with digital wallets like ApplePay for frictionless checkout. It has a proven record of decreasing fraud and chargebacks. And unlike some payment management systems, BigCommerce works with businesses in high risk verticals like cannabis and CBD.
Companies designated as high risk by large financial institutions often run into trouble with payment processing, so software like BigCommerce is incredibly useful in these instances. Lastly, BigCommerce Essentials pre-negotiates credit and debit card processing with PayPal on your behalf, locking you in with a rate that lowers as your business grows.
4. Best for Freelancers: Due
If you're a freelance worker, you probably know getting paid for a work can be a hassle. Due offers easy digital invoicing and payment processing to freelancers, small businesses and others. Due also has a library of resources for different types of businesses, including a handy guide on all things freelancing.
Some of the features that make Due so appealing to freelancers include ways to get paid faster, like low-rate credit card processing and billing and invoicing in a single paperless, automated process.
Pricing: $7.99, $16.99 or $27.99 monthly
Save 15% by subscribing annually
Mobile app? No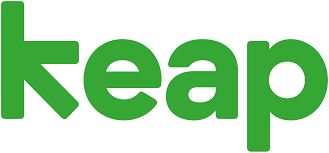 Pricing
Ranges from $79 to $149 per month
5. Best for Real Estate Agents: Keap
Part of working as a successful real estate agent is having a well-developed client relationship management, or CRM, system. And a huge part of any good CRM is a streamlined, inclusive, efficient payment processing system on both your end and the clients. That's why Keap is so useful for people working in the real estate industry; it provides all-in-1 CRM services to businesses of all sizes.
Keap uses tools like lead collection and categorization and intuitive automated marketing to grow your base. Then Keap enables you to track and manage your client information and interactions throughout the entire sales process in their sales pipeline dashboard. Here, you'll always have a bird's-eye view of each step of the process, like which invoices need to be sent, which are unpaid and which have been paid in full.
Keap also makes it easier for you to get paid, enabling you to take credit cards and integrate with popular payment platforms like PayPal, Stripe and WePay.
Benefits of Payment Management System Software
A payment management system can deliver you with a slew of benefits. Here are the major perks you can capitalize on immediately:
Increase your client base with more payment options. Many payment management system software enables your business to accept credit cards, take online payments, take payments in multiple currencies, utilize digital wallets for super convenient checkout and more.
Get paid faster. Equipping your business with the ability to take digital payments is a proven way to receive your payment much quicker than cash-based systems.
Lower costs of operations and staffing. By integrating your payment management system, you can save on paying for multiple platforms or extra staff to handle payment processing.
Easily adapt to changing payment technology. As EMV chip enabled cards become the norm and bitcoin becomes an increasingly legitimate form of accepted currency, it's clear businesses need to be able to adapt quickly to shifts in payment trends. This will help you continue to grow your audience and retain clients by ensuring your customers are able to pay you in their preferred way.
Increased risk and fraud protection. Many payment management software platforms come with built-in security measures, like fraud detection and chargeback mediation or coverage.
Cost of Payment Management System Software
Many factors affect how much you'll pay for your payment management system software. Some offer cost-effective monthly and yearly subscriptions, but you'll also want to pay attention to fees you'll pay for credit card processing, chargeback fees, monthly statement fees and more.
If your U.S. business processes between $10,000 and $250,000 in payments each year, the average credit card processing rate you pay falls somewhere between 2.87% and 4.25% per transaction.
To keep costs low, look for a payment management system that has reduced or no fees on as many things as possible. You should also keep an eye out for platforms that offer low rates and rates that decrease as your business grows in size.
Streamline Your Payment Processing and Grow Your Business
The benefits of finding the right payment management system can't be overstated. Businesses large and small are well-served by the features offered by these platforms. The right software can help cut your operating costs, reduce costly errors, widen your payment options and provide your customers with frictionless checkouts.
All this and more make a payment management system a great tool for your business. Get in touch with any of the partners on Benzinga's list to find out more.
Best Payment Management System Methodology
Benzinga analyzed the top Payment Management Systems by industry and winnowed down the list to include those with the best attributes. We prioritized pricing, features and scalability. We also considered the availability of a mobile app and consumer reviews.