Managing a business is no easy feat, and one of the most difficult parts is the management of human capital, or in less clinical terms, your team, your employees, your work family. Finding and keeping the right people is integral to any business' success, and a good human resources (HR) department is key. And, whether you have an entire team dedicated to human resources or you're the head of only a single member of the HR department, a solid HR software platform can be your ace in the hole.
From streamlining the hiring process to managing employee benefits to running metrics on your staffing methods, the right HR software will guarantee you're managing your team effectively, efficiently and legally. Use Benzinga's list of the best HR software to find the perfect match today.

Pricing
$14, $35 or $70 monthly per location
Best for Employee Scheduling: Homebase
If you're a business owner operating in 2020-2021, you've likely struggled with or had to adapt to employees spending a little too much time on their phones. But when you can't change the problem, it's best to work around it — or with it — which is exactly what Homebase does. Its free app brings full-fledged scheduling capabilities to the smallest screen, making it easy to create and manage schedules from your phone.
The best part, aside from free? The app offers employee accessibility so your teams can view their current, most up-to-date schedules on their phones. The more forgetful ones can even have their schedules texted and emailed to them. And they'll even get notifications reminding them of upcoming shifts. On your end, you can swiftly handle shift trades, covers, employee availability, time off and more.
Homebase serves clients operating in the following sectors: restaurants, food and beverage, retail, health and beauty, healthcare and services. Getting started is as easy as filling your email address.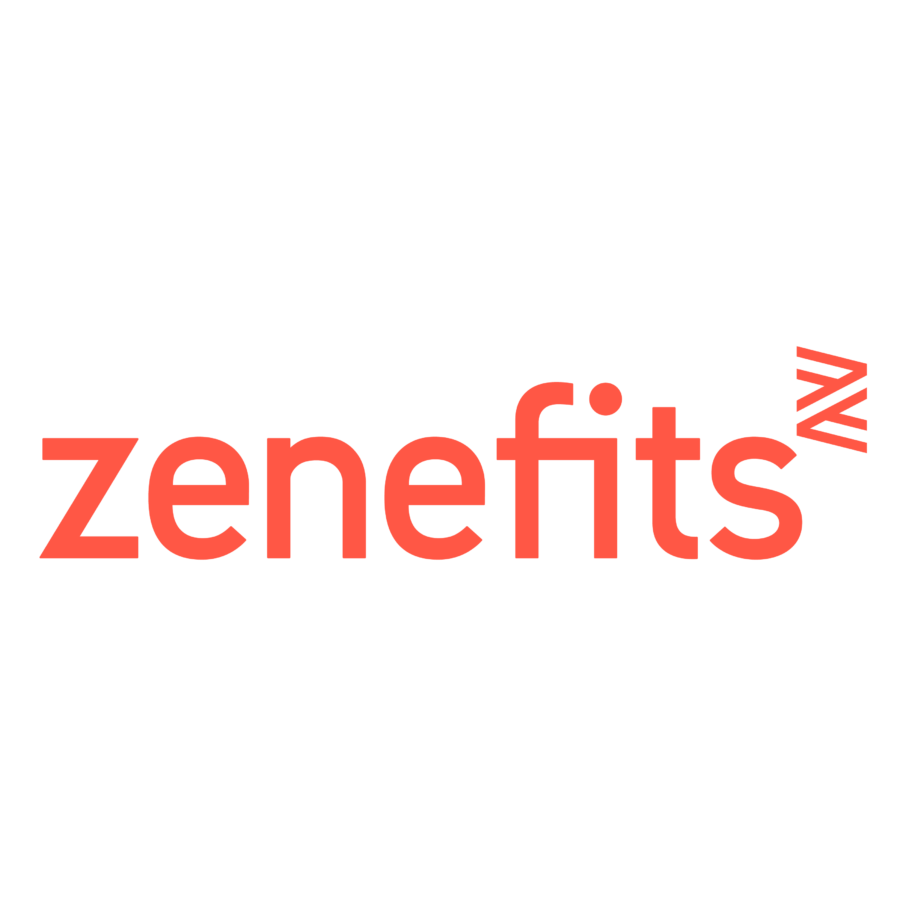 Pricing
$8, $14 or $21 per month per employee
Best for Mobile HR Management: Zenefits
Zenefits is a 1-stop-shop for all things HR. With Zenefits, your hiring and onboarding, employee management, time-off tracking, business intelligence and documentation management are streamlined into an intuitive dashboard. And it's all done with a friendly, modern interface that will appeal to both tech-savvy and more traditional business owners.
What really makes Zenefits shine is a feature it calls people enablement. Zenefits makes it easy for your team to participate in their own management, which is empowering for the employee and a burden halved for the employer. New hires can self-onboard, which triggers tax document creation for each employee automatically.
Employees are free to manage and update their own information. And, the same level of service applies to ALL your workers, from full-time employees to the freelancers and gig workers who fill in all the gaps. People enablement provides a place where employees can communicate with each other, take employee engagement surveys and access employee well-being resources. A happy staff means a happy business. You can get started now.
Pricing
Ranges from $49 to $279 per month
Best for Field Service Professionals: Jobber
If you run a field service business, you are likely used to being all-in, all day. Scheduling and dispatching your team is a hugely important facet of your job, but do you really have the time to sit at a computer for hours making and tweaking schedules? Even if you hire someone to do it for you, that's still a lot of work. And that's where Jobber comes in. Jobber brings the level of professional polish to the way you manage your team necessary to stand out from the competition.
Jobber provides industry-leading scheduling, route optimization, quote and invoice SMS messaging and more through its cloud-based mobile app platform. Its services target field industries that may normally be left out of regular HR software (think commercial cleaning, appliance repair, dog walking and so forth). It will provide direct training to you and your staff. It's super easy to sign up and get started with your work email.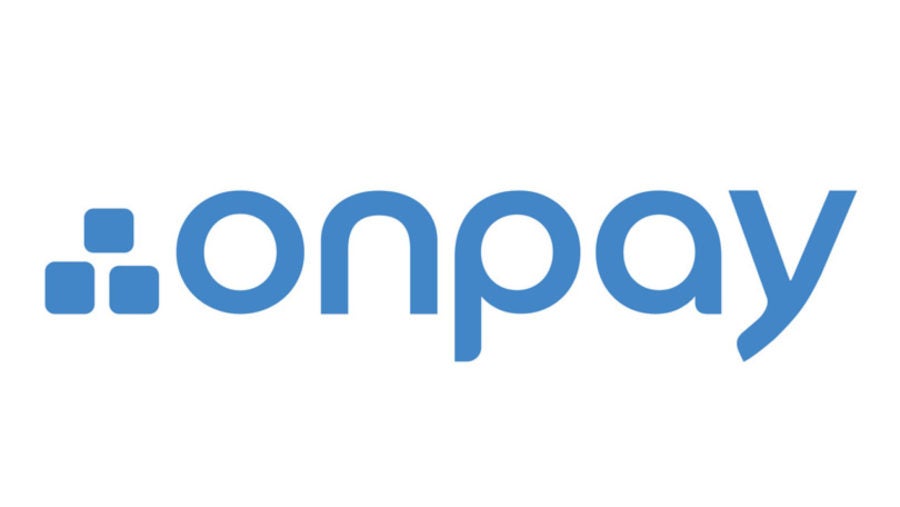 Pricing
$36 per month base fee + $4 per person with the 1st month and setup for free
Best for Payroll: OnPay
OnPay is a highly-rated HR management platform with stellar payroll processing. It works with small and growing businesses as well as with accountants. OnPay fully automates your payroll, but only to your comfort level — you control how your payroll is processed while OnPay does the grunt work.
In addition to full-service payroll, OnPay provides its clients with comprehensive HR services, including COVID-19 specific coverage along with handling benefits, personal time off and more. OnPay integrates with a long list of accounting and tax preparation software, like QuickBooks. This streamlines your business finances in addition to taking care of all your HR needs.
OnPay provides new clients with both free demos and 1 month of free service. Try it out and get your 1st free month.
Best for Large Businesses: Workday Human Capital Management
You may have heard of Workday — many of the most recognizable brands in the world use it. Workday Human Capital Management (HCM) is a platform that tackles larger-scale HR quandaries with ease. It also brings your financial and business planning under the same roof as your HR department, keeping your overall business management in a single place. 
This consolidation makes it easy to adapt and pivot your entire operation gracefully, an ability that proved necessary throughout 2020 to keep your business going through hard times. Workday is especially useful for large, multi-sector operations that rely on building and integrating teams across different categories to work together as a streamlined unit.
Workday prefers to show you how it does things rather than tell you. Try out its free demo here today to see if it can bring the level of organization you're looking for to your large business.
Pricing: Contact for quote
Mobile app? Yes
Benefits of HR Software
Streamline your HR department and free up valuable energy that would normally be expended on functions that are easily taken care of with automation. Highly sensitive tasks like administering payroll and employee benefits can be incredibly time-consuming — a good HR software will do the heavy lifting for you.
Empower your employees and further increase efficiency. Many HR software offers an employee version, allowing your employees to manage their own information and easily access their records. Your employees will enjoy the control they have over their own information and benefits, and you'll reallocate a solid chunk of work that used to be shouldered by your HR workers.
Maintain strict compliance. The right HR software will keep you up to date on all the old, new and changing local, state and federal laws. This is very useful. Not only will it help you understand the ins-and-outs of the law, but good HR software will also automatically ensure your HR activities are legal and compliant.
Get a clear view of your business analytics and metrics. The majority of HR services include metric analysis and reports that allow you to make informed decisions about your human capital strategy. At a glance, see how much you're spending on payroll, hiring and other important details necessary to devise a strategy.
Increase accuracy. While the value of the human element in a human resources job cannot be overstated, HR software acts as a safeguard for human error. This reduces errors and saves you trouble in the future, including protecting you from mistakes that could affect employee morale or land you in hot water legally.
Cost of HR Software
As businesses grow, the need for a designated HR department grows. While it may seem that costs expended on human resources would grow with the staff, the Society for Human Resource Management, or SHRM, found that the smaller the business is, the more is spent per full-time employee annually on HR costs. That's why a solid HR platform is a great tool for businesses of any size. It can help you provide the same (or improved) level of HR to your employees at a fraction of the cost and time of doing it yourself or hiring more hands to do work that is automatable.
SHRM found that the average cost per full-time employee (FTE) was $2,968 annually for businesses of all sizes. The following is a breakdown of HR expense per FTE at different scales:
For small businesses (1-250 employees): $3,592 per FTE
For mid-size businesses (251-1,000 employees): $1,897 per FTE
For large businesses (1,001-10,000 employees): $1,427 per FTE
Manage Human Capital Effectively and Efficiently
Any size business can benefit from the right human resource software. With so many great options, you are nearly guaranteed to find one that meets your needs as a business owner — and then some.
Use Benzinga's list of the best HR software as your starting point and find your perfect match today.
Best HR Software Methodology
Benzinga analyzed the top HR software by industry and winnowed down the list to include those with the best attributes. We prioritized pricing, features and scalability. We also considered the availability of a mobile app and consumer reviews.
Continue reading: BEST PERFORMANCE APPRAISAL SOFTWARE