Email marketing remains a fundamental cog in the digital marketing chain. This implies that all your email campaigns must be focused, diligently used and (most essentially) on leveraged opt-in lists. Gone are the days when you'd use crawlers to collect emails from websites — such an attempt can have dire legal consequences and consumer backlash.
But before you even discuss campaign strategies or subject lines, you'll need to find the best email marketing software to deliver emails at scale and manage your subscribers. The right software can be the difference between subscriber churn and double-digit responses, so it's crucial that you get it right.
See the ins and outs of email marketing software and our top picks for the best email marketing software.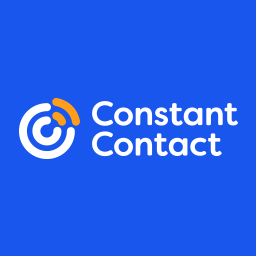 Disclosure
Create branded emails, sell products, build a website, and make it easy for people to find you—all from a single platform.
Best Overall: Constant Contact
Constant Contact isn't just a long-time player in email marketing software, it boasts a suite of tools to help your business stand out while getting the word out. You'll easily find new customers, keep them engaged and keep them coming back for more with automated emails. Constant Contact also incorporates real-time email tracking tools to help see who's clicking, opening and sharing your emails.
For more effective marketing campaigns, the software can let you segment contacts and create more targeted lists based on the type of content they click. Contact list management is also a breeze — you can upload contact lists from Outlook, Salesforce or Excel and add new contacts through social media or your website.
Its smart email editor lets you easily design and customize great-looking emails while leveraging more than 100 beautifully designed email templates to get your unique message out there.
Pricing: Constant Contact has 2 plans whose price is based on the number of contacts:
Email Plan starts at $20 per month
Email Plus Plan starts at $45 per month
Mobile app? Yes. Available on App Store and Google Play
Best All-in-One Software: HubSpot
HubSpot is a great option for businesses looking to quickly draft professionally-looking email campaigns that display perfectly across all devices. You can push your marketing efforts with one of its goal-based email templates or select from dozens of converting email templates. You can then customize the emails with the easy-to-use drag and drop editor.
Your business will also benefit from a variety of features designed to deliver the best out of your email marketing campaigns, including sales email automation, email tracking, sales email templates, free chatbot builder, marketing analytics and free live chat software.
HubSpot also lets you maximize the impact of your most important campaigns with detailed engagement analytics and A/B tests.
Pricing: HubSpot has 2 plans:
Free Marketing Tools at $0 per month
Marketing Hub Starts at $800 per month
Mobile app? Yes. Available on App Store and Google Play
Best for Bulk Email Campaigns: Sendinblue
Sendinblue email marketing software can generate serious savings if you're a high-volume email sender — it can work out up to 5 times cheaper per month. Besides the cost-saving benefits, Sendinblue also offers the best of both worlds in email marketing and SMS marketing. You can get your message out there with sleek, easy-to-design emails and reach out to your customers for time-sensitive offers or urgent messages.
You can also manage all your customer relationships in one place — just upload your contact information and start relationship management with no hassle. Integrate Sendinblue features into a wide range of tools and products, including WordPress, Shopify and Salesforce, irrespective of your technical setup.
Sendinblue's multilist subscription feature is particularly impressive since it separates contacts into lists according to the email consent provided. For instance, anyone signing up for newsletters is added exclusively to a "Newsletter" list. The software is also designed to help set you up for compliance.
Pricing: Sendinblue has 4 pricing plans:
Free plan
Lite plan starts at $25 per month for up to 10,000 emails
Premium plan starts at $65 per month for up to 20,000 emails per month
Enterprise plan requires a custom quote
Mobile app? Yes. Available on Google Play and App Store
Best for Small Businesses: Mailchimp
Mailchimp offers a collection of tools that small businesses can use to engage their audience with email marketing. For starters, its easy-to-use, drag-and-drop builder lets you use its predesigned templates to create relevant and engaging emails instantly.
Mailchimp can effortlessly set up automations or augment expansive and adaptable customer drives that reach your customers right when they're expecting you. Connect your online store to Mailchimp and send your customers' emails with product recommendations. Integration possibilities are also endless, whether you want to manage meetings, connect your payment and commerce tools, share messages across your social channels and automate workflows.
You can create and send emails on-the-go, thanks to the Mailchimp mobile app that also lets you track the performance of your campaigns. There are more than 100 templates and designs you can customize to your liking — no coding skills are needed.
Pricing: Mailchimp has 4 pricing plans:
Free Plan
Essentials Plan starting at $9.99 per month
Standard Plan starting at $14.99 per month
Premium Plan starting at $299 per month
Mobile app? Yes. Available on App Store and Google Play
Best for Email Automation: AWeber
AWeber isn't just one of the oldest email marketing service providers, it offers simple but powerful marketing solutions for anyone looking to automate their email marketing efforts. You can start for free and put more money as your business grows. AWeber lets you create or design custom email templates, landing pages and web push notifications without needing to write any code.
Email automation is a breeze — you can assign flows and triggers to your emails so that they deliver the right message and to the right person. You can also leverage tagging to direct your campaigns to the right audience and get responses fast. Its subscriber management feature lets you easily manage the contacts on your lists and categorize them for faster email send-outs.
With hundreds of connectors for commonly used business systems, AWeber makes it easy to connect multiple aspects of your business through native integrations like Etsy, WooCommerce, PayPal, Eventbrite, Shopify and more.
Pricing: AWeber has 2 pricing plans:
Free plan for 0-500 subscribers
Pro plan that starts at $16.15 per month (billed annually)
Mobile app? Yes. Available on App Store and Google Play
Important Features of Email Marketing Software
Picking the right email marketing software is easier when you know exactly what functionalities you want. Here are the important features to consider in email marketing software:
Email Design and Editor
The first impression is crucial if you want your contacts to read the contents of your email. An email marketing software should allow for email design and editing to suit your preferences through drag-and-drop functionality, responsive design, predesigned templates and the ability to incorporate your own CSS form.
You won't have to redesign your pitches or newsletters every time you want to send out something new — simply copy and reuse previous designs with a few clicks.
Message Automation
Automation can help you improve the efficiency of your campaigns while saving time — and it's one of the main reasons why you should invest in an email marketing solution. Look for a software that has autoresponders — it can automate various tasks for you. For example, you can set them up to respond to every email with the reply that you've received the message and would respond soon.
Autoresponders may also come in handy when you want to make follow-ups, which can help nurture relationships with people who're still new on your mailing list.
Integration
Email marketing software can be more powerful when coupled with the right integrations. Since you're probably already using many other tools in your marketing strategy, you'll want to ensure they work seamlessly together. An email marketing solution should provide easy-to-use platform extensions or APIs that permit the addition of email capabilities to an e-commerce platform.
There could also be the opportunity to integrate email capabilities with your social networks, event schedulers, analytics, workflow management and customer relationship management platforms. Some examples of beneficial integrations include a connector for Eventbrite to schedule meetings or PayPal to process payments.
Analytics and Reports
Most email marketers want to sift through the clutter and gain valuable insight into their email marketing campaigns. An email marketing software should provide the ability to offer a detailed review of how campaigns are performing with emphasis on metrics that your data is based on.
While most software will let you access analytics via a dashboard, others will let you connect to Google Analytics. Your email marketing software may also offer insights on the deliverability rates, email churn rates and click-through rates. This information should help you optimize your email campaigns and improve your outcome over time.
Contact Segmentation
A one-size-fits-all approach won't work for your email campaigns — you must get it right with segmentation. Your email marketing software should let you divide your subscribers into separate or overlapping groups based on the geolocation, purchase behavior or browser used. There's no limitation to the number of conditions you can use to create segments.
Benefits of Email Marketing Software
Email automation: Think about sending out 1,000 emails in a single sitting; you'll probably waste a lot of time sorting the addresses, composing messages and sending emails manually. An email marketing software automates the entire process, from sorting recipients to scheduling your emails. And you can also receive feedback reports instantly.
More accurate metrics: Email marketing software has the capability to provide post-campaign analytics using metrics like open rate, click-through rate and engagement level. A detailed feedback report can help you assess the cost-benefit ratio and plan better. Metrics also take the guesswork out of tracking and measuring your campaign results.
No tech skills required: You don't have to be tech-savvy to use email marketing software. Most software comes with pre-build designs, templates and APIs that don't require any technical knowledge. You won't even need to write any code.
Enhance audience segmentation: Email marketing software makes it easier for you to segment messages to different audiences within your mailing list. Customers have their own deal-breakers, buying incentives and communication preferences that you must satisfy.
Cost of Email Marketing Software
Cost is an important aspect for businesses looking to invest in email marketing software — companies want to reach a large audience in the most cost-effective way. Some software vendors list their pricing plans publicly while others require you to contact them for a quote.
Depending on your business, here's how much you can expect to pay for email marketing software.
For small businesses: $0-$80 per month
For mid-size businesses: $80-$400 per month
For large businesses: Over $400 per month
Prop up Your Email Campaigns Today
Sending out emails to your followers, leads and fans is invaluable. The best email marketing software range from simple tools that let your web visitors sign up to your mailing list, all the way to full-blown, enterprise-level automation software. It may seem like a straightforward choice when you begin, but the number of options available can quickly complicate matters.
Keep an eye out for standard features like the ability to segment subscribers, create autoresponders, drag-and-drop email builder and basic tracking and reporting. Start by trying out the free plans, but don't make your selection based entirely on the price. Benzinga's list of best email marketing software can help you meet your marketing campaign needs rather than to just save a few dollars annually.
Best Email Marketing Software Methodology
Benzinga analyzed the top email marketing software by industry and winnowed down the list to include those with the best attributes. We prioritized pricing, features and scalability. We also considered the availability of a mobile app and consumer reviews.
Explore More: