Building an online business is more than just listing your products on the web. But the greatest challenge may lie in a single variable: a 3rd-party ecommerce platform.
The right platform can ensure scalable, long-term growth. Take a look at our list of the best ecommerce platforms to comparison shop now.
Best Overall: BigCommerce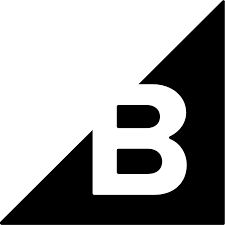 Pricing
$29.95, $79.95 or $299.95 monthly
BigCommerce is an all-in-one open SaaS platform that offers the flexibility to meet the needs of all business sizes. Launch your store with BigCommerce, and you'll get a platform equipped with the tools that scale with you as your business grows — helping you showcase your product listings, operate and manage your business with helpful support.
You can easily make changes to your store's appearance using its page builder. Or create a more unique experience with access to CSS and HTML. You can also adapt and edit themes without disrupting your online store. Its responsive online stores will automatically adjust to fit mobile devices, laptops and desktops when needed.
BigCommerce handles all your hosting, security and other technology so that you can focus on growing your business. With over 55 payment solutions at your disposal, you can choose what best suits your business and transact in any currency.
The platform also lets you sell directly to your social media users on Facebook, Instagram and Pinterest. All sales are sent back to your online store for smooth processing and inventory control.
Best for Dropshipping. Shopify
Shopify is a big player in the ecommerce platforms space, and it's particularly a great option for your dropshipping business. It easily integrates with apps like eCommHub, Inventory Source and Ordoro to simplify setting up a dropshipping business.
With more than 70 professional themes created by world-renowned designers like Pixel Union, you can tweak and customize every facet of your store. Your Shopify store also includes a built-in mobile shopping cart — customers can search and purchase from your store using any mobile device. Full access to the CSS and HTML of your store makes it easy for you to customize every aspect of your website.
All Shopify updates are automatic — you'll receive all the latest features immediately they are released. And its level-1PCI compliance ensures your customers' credit card data is secure at all times.
Pricing: Shopify has a 14-day free trial after which you can opt into any of these plans:
Basic Shopify Plan starts at $29 per month
Shopify Plan starts at $79 per month
Advanced Shopify Plan starts at $299 per month
Mobile app? Yes. Available on App Store and Google Play
Best for Small Businesses: Wix
Wix eCommerce is a powerful platform for small businesses looking to build an online store from the ground up. Its mix of powerful business tools like Wix Logo Maker and Business Name Generator can help shape your brand to how you envision it. Choose from 500+ designer-made store templates that you can use to customize your product pages, carts and checkout pages.
You can list and sell your products on various sales channels as you manage all your online and mobile storefronts from the convenient Wix dashboard. You can handle all business transactions with Wix Payments, including accepting payments online, managing transactions and issuing refunds from a dedicated dashboard. You can also choose from over 40 3rd-party gateways, including Square, PayPal and more.
To help your business adapt to an international audience, Wix Multilingual lets you translate your store into 90+ languages.
Pricing: Wix has 3 ecommerce plans:
Business Basic starts at $23 per month
Business Unlimited starts at $27 per month
Business VIP starts at $49 per month
Mobile app? Yes. It supports both Android and iPhone operating systems
Best Open-Source Platform: Magento
Magento offers a one-of-a-kind open-source ecommerce platform with unlimited scalability, enterprise power and flexibility for B2B and B2C experiences. This platform lets you create unique and engaging shopping experiences while providing the security and performance of Adobe cloud services.
Magento offers a ton of rich features, unlimited customization abilities, flexible headless architecture and seamless 3rd-party integration. Being part of Adobe Commerce Cloud, your ecommerce store is supported by a global ecosystem of more than 1,150 partners, merchants and 300,000 developers.
Magento reduces the time you'll spend managing site content all thanks to its in-line editing capabilities, reusable dynamic blocks and the ability to save content layouts and pages as templates for reuse across different sites. You can also customize Page Builder to create page designs that align with your brand voice.
Pricing: Contact sales for a quote
Mobile app? Yes.
Best for Easy Set Up: Squarespace
Squarespace's ease of setting up adds to the convenience that store owners need to sell products and manage orders online. With dozens of templates designed specifically for an online store, you can create eye-catching arrangements of your product listings, promote sales and more. Connect your payment processor, and you'll easily accept PayPal, process credit card transactions, give refunds and receive donations.
Squarespace also lets you customize your store pages to match your brand with different fonts and colors as well as special features like unique hover effects. You can also take advantage of Squarespace Analytics to get a clear picture of customer behavior, but advanced analytics capabilities are also available for the more advanced plans.
Squarespace provides a series of step-by-step instructional videos that you can use to build your store from the ground up.
Pricing: Squarespace has 4 pricing plans:
Personal Plan starts at $12 per month (paid annually)
Business Plan starts at $18 per month (paid annually)
Basic Commerce Plan starts at $26 per month (paid annually)
Advanced Commerce Plan starts at $40 per month (paid annually)
Mobile app? Yes. Available on Google Play and App Store.
Important Features of an Ecommerce Platform
Now that you already have a list of the top ecommerce platforms, it's time to narrow your options further by analyzing the most important features your platform should have.
Multiple Design Options
If it's your first time setting up an online store, chances are that all you have is a vague idea about its design. Perhaps you want a storefront that's simple, neutral and sleek. Or maybe you want something with large images and bright colors to show off the impressive details of your products. Envision your store through the platforms you're evaluating.
Many ecommerce platforms will provide free or paid themes that you can use to modify the feel and look of your online store. Applying them may only require a few clicks. Some platforms will offer only a few themes while others will have a ton of options.
Site Security
Phrases like "SSL certificates" and "PCI compliance" will probably make your head spin as a new store owner, but they are concepts you should be at home with. The security of your store and the customer data it holds is crucial, and the ecommerce platform you choose will have a great impact on this factor.
A security platform should offer these security mechanisms as well as additional perks like fraud protection and monitoring for DDoS attacks. Whether or not you need the additional perks is up to you, but remember they may be valuable as your store grows.
Integration with Different Payment Options
To sell products online, you must be able to accept payments from customers. To do so, your store must hook into a payment gateway — a special processor that securely routes money from customers' accounts into your own.
Ecommerce platforms won't always accommodate all payment gateways, so you'll want to ensure your desired payment gateway is supported, either in the core platform or through an add-on or extension. Besides, you should be certain that your store will support multiple currencies if you're serving an international audience.
Room for Growth
While you may not really need a platform that can store thousands of customer names or support hundreds of SKUs, the tune could be different several months down the line. Staying with a small-store mindset when choosing an ecommerce platform will only limit your capabilities as you grow.
Look for a platform that lets you scale down and up as the need arises. It should also give the flexibility to add new features or extensions via a marketplace or dashboard. You'll be happy to realize that you can add new features without moving to a new platform.
Online Support and Documentation
If you encounter a problem you can't solve, you'll likely need to reach out to someone who will sort you out. Many ecommerce companies offer a combination of chat, email, phone and ticket support to resolve issues. Go the extra mile and review the kind of support documentation available. Resources like detailed guides, FAQs, how-tos and video walkthroughs can add to the platform's ease of use.
Keep an eye out for their Q&A areas or support forums — if they have them — to see how fast and thoroughly they respond to queries. Review all the support options and how much they'll cost you — if at all they are charged.
Benefits of Ecommerce Platforms
Timely updates. Even minor changes could be a hideous task, not forgetting changing them manually may be time-consuming. Ecommerce platforms will automatically update any developer changes to your online store in real time.
Less downtime. Some of the top ecommerce platforms guarantee a 99.99% site uptime. You'll spend little time trying to troubleshoot your platform.
Your store is more secure. Every online store owner is painfully aware that security is crucial — a single data breach can render your store useless. Most platforms are PCI compliant, offer an SSL certificate among other security perks that help maintain a robust website.
Simple to use. Well-designed platforms are incredibly easy to use, both for your customers and yourself. Attributes like pre-built themes, page builders and customizable layouts mean that you barely need any tech knowledge to successfully build an online store from scratch.
Scalability. Most ecommerce platforms do a great job of growing with you as your business and its needs change and evolve.
Cost of an Ecommerce Platform
Today, the amount you can expect to pay for an ecommerce platform varies widely depending on the type of platform, store expectations and other aspects. Fortunately, there are numerous options that make it possible for businesses of all sizes to afford online stores as follows:
For small businesses: $0 to $200
For mid-size businesses: $200 to $1,000
For large businesses (enterprises): Over $1,000
Create a Store That's Dependable Beyond Launch
Once you've made up your mind to build an online store, you don't want anything to slow you down. If you don't build a store with longevity in mind, however, you'll probably run into trouble several months down the line. The best ecommerce platform should give you a solid foundation to start with — a flexible, secure and scalable platform that you can tweak or add on to as much as you'd like.
With the ability to keep current with all updates, maintain the integrity of your customers' data and work with trusted developers and partners, the right ecommerce platform will help you create a store that remains steadfast beyond launch.
Best Ecommerce Platform Methodology
Benzinga analyzed the top ecommerce platforms by industry and winnowed down the list to include those with the best attributes. We prioritized pricing, features and scalability. We also considered the availability of a mobile app and consumer reviews.
Recommended lecture: