It can be difficult to effectively organize and streamline information about your clients and prospects as your small business grows. A customer relationship management or CRM software can help you manage your workflow.
Learn more about the value CRM software can bring to your small business. Take a look at our top picks for the best CRMs for small businesses to get started.
What Does a CRM Do for Small Businesses?
CRM software stores, organizes and streamlines information and data about your clients and prospects. This includes contact information, interaction history, meeting notes, appointments and more. The result is an easy-to-access database of information that can be used to support business development, sales, marketing and customer service.
CRMs are used by both large and small businesses to improve customer relations and streamline operations. However, a strong marketing strategy and robust customer engagement are especially critical for small businesses that are trying to stand out from the competition and grow. CRMs make this task easier and are less costly than you might think.
Most CRMs offer a free trial period that you could use to test out the product and measure the benefits for yourself. We've put together a list of the best CRMs for small businesses and divided them up by categories to get you started.
Pricing
Ranges from $49 to $279 per month
1. Best for Scheduling: Jobber
The more clients and leads your business generates, the harder it is to keep track of all the meetings and appointments needed to manage them. You could opt to hire a secretary or assistant, but this is a costly option that is prone to human error. It can be more effective and cheaper to look into Jobber — a CRM that automates scheduling, invoices, payments and more.
Jobber also keeps track of the complete history for each client, including past quotes, past jobs, visits, invoices and full billing history. It's easy to pull up this information with Jobber's search tool that allows for customized searches.
Jobber works with a variety of small businesses including garage door services, general contracting, HVAC, elevator services and more.
Pricing
Starts at $149/mo
2. Best for Inbound Communications: HelloSells
CRMs can boost your small business by supporting the sales team and business development goals. HelloSells is the go-to CRM for streamlining inbound communications.
HelloSells allows your team to respond to lead interactions instantly and coordinate your sales pipeline. The result is a faster lead response strategy and larger customer acquisition.
HelloSells also provides 24/7 lead response, customized interactions, live lead transfer, appointment scheduling and e-commerce support. Small businesses also have access to form response, email monitoring, live webchat, click-to-call and more.
HelloSells uses lead qualification tools to help your business maximize the return on your marketing investment.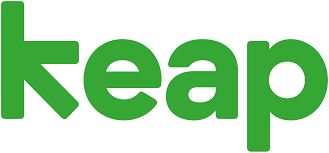 Pricing
Ranges from $79 to $149 per month
3. Best for Automation: Keap
Keap's CRM offers sales, marketing and automation tools to help small businesses optimize operations. Keap automates the lead follow-up process through personalized emails, reminders, appointments and storing all the information in one place. This allows small businesses to improve conversion rates and close more deals.
Keap also automates repetitive tasks to free up your team to focus on what's actually important. It offers templates to capture new leads, assign tasks, and send emails that boost conversion rates.
You can sign up for a free marketing assessment or a free demo to understand what Keap can offer your business.
4. Best for Customer Service: ServiceTitan
The best CRMs optimize your customer service center so that the value it generates covers its operating costs. ServiceTitan is a CRM that can help your business accomplish exactly that. ServiceTitan helps you impress your customers by optimizing payments, service tracking tools, financing, data and more.
ServiceTitan also helps your business grow revenue, streamline operations and obtain real-time insights. You can take advantage of tools to assist with marketing, scheduling, payroll, timesheets and more.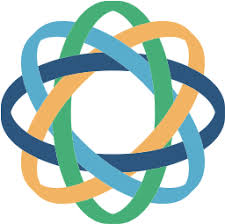 Pricing
Ranging from $21.25 to $123.25 per month
5. Best for Sales Management: Close
Close's CRM has been built specifically for supporting sales teams. Close optimizes your sales strategy and offers solutions for inbound, outbound and remote sales.
The CRM helps you close more deals by allowing you to keep better track of emailing, calling, SMS and video. Close allows your team to automate follow-ups and stores all the data in a single space.
Close makes it easy to access important data like prospect contact information and interaction history, which can keep your sales team aligned. Close can also be integrated into other apps your team uses daily, such as Zoom and Slack.
Close offers a 14-day free trial period to help you decide if it can make a difference in your sales strategy.
Benefits of a Small Business CRM
CRMs help small businesses streamline tasks and improve relationships with current clients and prospects. CRMs help small businesses improve customer service, boost sales, improve retention rates and optimize data. Data becomes easier to access and more transparent, so it can be used and shared more effectively to guide decision making.
Small businesses use the data that's been collected through a CRM to gain a deeper insight into who their customers are and how to serve them best. CRMs allow you to divide your customers into different segments to provide more personalized service. Access to real-time customer data and interaction history empowers communication between you and your clients.
Many CRMs also offer automation tools that can help you and your staff members save time and cut down on human error. Things like data entry, invoices, sales reports and other repetitive tasks can be easily automated by employing the right CRM. You can also automate follow-ups to close more leads faster and gain more valuable information on your prospects to boost your marketing efforts. Ultimately, CRMs can help your sales, marketing, operational and customer service teams maximize their potential.
How a CRM Can Boost Your Small Business
No matter what kind of small business you own, a CRM can help you improve customer service, retention rates and conversion rates by organizing and optimizing the way you access data. It's also easier to automate tasks and improve communication. It can ultimately save you and your team members time to allow for more focus on long-term goals.
Although CRMs offer plenty of opportunities for small businesses, keep in mind they are no substitute for human interaction. It's important that human interaction still plays a central role in your business' relationships.
Employ a CRM to make your business run more smoothly and efficiently, but not replace important human roles. A CRM can complement your team's efforts and realize your business's maximum potential.
Best Small Business CRM Methodology
Benzinga analyzed the top CRMs by industry and winnowed down the list to include those with the best attributes. We prioritized pricing, features and scalability. We also considered the availability of a mobile app and consumer reviews.