Real estate is all about relationships. And whether you're an independent broker or operate your own real estate firm, you know how time-consuming it can be to source new prospects and keep current clients happy.
Customer relationship management, or CRM software, can help you organize your client communication efficiently. It can also automate simple tasks like follow-ups, reminders, appointments and more. Check out our list of the best CRMS for real estate to get started now.
What is a CRM in Real Estate?
CRM software stores, organizes and streamlines information and data about all your professional relationships, including prospects and existing clients. Contact information, interaction history, client notes, appointments and more are housed in an easy-to-access database.
CRMs are used by all kinds of businesses to improve customer relations and streamline logistics. A CRM can help you manage your clients, attract new clients and build rapport within existing relationships.
Most CRMs offer a free trial period to test the product and witness the benefits for yourself. Check out our list of the top picks for CRMs for real estate professionals.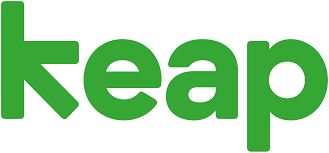 Pricing
Ranges from $79 to $149 per month
1. Best Real Estate CRM Overall: Keap
Keap's CRM is best for helping real estate professionals optimize relationships with sales, marketing and automation tools. Keap automates the follow-up process through personalized emails, reminders, appointments and by storing all the client's information in 1 place. This can help you improve your success rate and close on more properties.
Keap also automates repetitive tasks to free up your time to focus on more important goals. It offers templates you can use to get a head start on capturing new prospects.
Sign up for a free marketing assessment or a free demo to understand how Keap can help you manage your clients.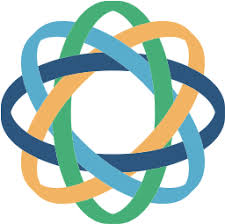 Pricing
Ranging from $21.25 to $123.25 per month
2. Best CRM for Closing Deals: Close
Close is our top choice if you're looking for a CRM to help you close more deals. Close is specifically built for supporting sales and offers solutions for inbound and outbound outreach.
This CRM keeps track of communication channels like email, calls, SMS and video. Close also allows you to automate follow-ups and stores relevant data in a single space.
Close makes it easy to access important data like prospect contact information, interaction history and client notes. Close can also be integrated into other frequently used apps such as Zoom and Slack.
Close offers a 14-day free trial period to help you decide if it's a good fit.
Pricing
Starts at $149/mo
3. Best CRM for Lead Qualification: HelloSells
You need to understand who your prospects are before you invest your time. HelloSells is the go-to CRM to streamline inbound communications and lead qualification.
HelloSells allows you to respond to lead interactions instantly and coordinate your strategy. The result is a faster lead response, clearer strategy and more closed deals.
HelloSells provides 24/7 lead response, customized interactions, live lead transfer, appointment scheduling and more. Real estate professionals also have access to form response, email monitoring, live webchat and click-to-call.

Pricing
$29 billed monthly or $299 billed annually
4. Best for Automation: Wise Agent
Wise Agent helps real estate professionals automate lead responses, appointments and transactions. This CRM is used by some of the biggest names in the real estate profession including RE/MAX, Century 21, Coldwell Banker and Sotheby's. Wise Agent works through transaction management, centralizing client information and automating marketing.
Wise Agent provides you with contact management, lead automation, commissions reports, time management tools, software tools and more. Its easy to use and integrates seamlessly with other day-to-day tools you already use.
And Wise Agent provides 24/7 live support to help you with any questions or concerns.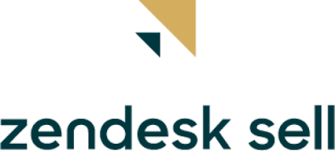 Pricing
from $19 to $199 per month
5. Best for Simplicity: Zendesk Sell
Zendesk Sell makes it easy for real estate professionals to increase productivity, improve client processes and close more deals. Specifically designed for enhancing the sales process, Zendesk Sell is an easy-to-use platform that simplifies day-to-day real estate tasks.
Zendesk Sell automatically captures client data and information to help you view the full context of an account. You can also make calls, send emails, schedule meetings and view interaction history from a single place without having to manually enter information.
You'll also have access to dashboards and reports that can help you gain a deeper insight into your clients and business.
Benefits of a Real Estate CRM
CRMs help real estate professionals streamline tasks and improve professional relationships. CRMs enhance client interactions, boost closings and optimize data. Data becomes easier to access and more transparent, which allows you to use and share it more effectively.
You can also use the data to gain a deeper insight into your clients and how to serve them best with personalized service. Real-time data and interaction history empowers communication between you and your clients.
Many CRMs offer automation tools that can help you save time and cut down on human error. Things like data entry, commission reports and other repetitive tasks can be easily automated by employing the right CRM.
You can also automate follow-ups to prospects faster and gain more valuable information to boost your marketing efforts. Ultimately, CRMs can help your real estate business stand out from the competition and reach maximum potential.
How a CRM Can Boost Your Real Estate Business
A CRM can help you improve your real estate business by organizing and optimizing the way you access client data. It's also easier to automate tasks and enhance communication. You can save time to focus on long-term goals.
Although CRMs offer plenty of opportunities for real estate professionals, keep in mind software is no substitute for human interaction. Make sure your clients can still access you directly and communicate with you on a 1-on-1 basis.
Use your CRM to make business run more smoothly and efficiently, but maintain important human roles. You can get the most out of your CRM and still leave your clients with a memorable impression of your personal service.
Best CRM Methodology
Benzinga analyzed the top CRMs by industry and winnowed down the list to include those with the best attributes. We prioritized pricing, features and scalability. We also considered the availability of a mobile app and consumer reviews.