Technology and artificial intelligence are increasingly used by small and larger companies alike to improve operations. One way companies can enhance organization, communication and overall relationship management is by incorporating a customer relationship management service, otherwise known as CRMs.
CRMs store all the information about a company's customers and leads, such as contact information, interaction history and more. The result is an easy-to-access database of information that assists with business development, sales and customer service.
Curious about how CRMs can improve your business? We'll go over the ins and outs of CRMs and share our top picks for the best CRMs according to different categories. Scroll down to get started!
6 Best Customer Relationship Management Services
No matter what business you're in, there's a CRM for that. Check out which ones made the list.
1. Best CRM for Customer Service: ServiceTitan
Customer service can make or break your company. Despite the incredible value that exceptional customer service brings, it's too often overlooked. This is because a customer service center is often thought of as a cost, eating away at the company's profits.
One way to mitigate the costs of customer service is by incorporating a CRM. ServiceTitan incorporates advanced software to empower companies to manage their customers more effectively. ServiceTitan's product helps companies grow revenue, streamline operations, impress customers and obtain real-time insights. Most of its clients are in the contracting industry — pest control, plumbing, electrical, HVAC, landscaping, water treatment, pool service and more.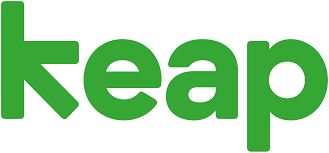 Pricing
Ranges from $79 to $149 per month
2. Best CRM for Real Estate: Keap
Keap has been available since 2001 to help businesses automate their operations. The majority of Keap's customers are small businesses. Keap assists with automating CRM, messages, appointments, sales pipelines, marketing automation, invoices and payments.
The software includes built-in technology that reminds you to follow up with clients while also organizing your messages. Keap also helps you close on leads more efficiently through automated tracking and reminders. You can view a free demo on their website and even sign up for a free trial.
Pricing
Ranges from $49 to $279 per month
3. Best CRM for Scheduling: Jobber
Managing busy schedules used to be the responsibility of a secretary or assistant. Today's technology and top CRMs like Jobber can automate that task for you so that it's efficient, simple and cheaper. Jobber streamlines all your client details so you and your team can access that information wherever you are.
Jobber also helps with real-time scheduling while also incorporating specific information your team will need to know for that event. Jobber also takes care of invoicing, follow-ups, job forms, credit card processing and more.
Pricing
Starts at $149/mo
4. Best CRM for Inbound Communications: HelloSells
HelloSells helps your business streamline and improve inbound communications. Use HelloSells to respond to lead interactions instantly and coordinate your sales pipeline. The result is a faster lead response team and larger customer acquisition.
HelloSells service includes 24/7 lead response, customized interactions, live lead transfer, appointment scheduling and e-commerce support. Your business will also have access to form response, email monitoring, live webchat, click-to-call and CRM integration.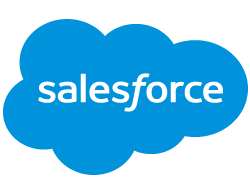 Pricing
Pricing: Ranging from $25 to $1,250 per month for small businesses
5. Best CRM for Small Businesses: Salesforce
Salesforce is one of the biggest names in the CRM industry. It serves both larger businesses and smaller businesses alike. However, smaller businesses can especially benefit from the wide range of features Salesforce offers.
Salesforce provides solutions for sales, customer service, marketing, analytics, integration and more. Small businesses can access tools to help them sell better, obtain more customers, customize sales, deliver personalized service along with help in marketing and scale. Small businesses using Salesforce have seen a 32% uptick in leads, 26% more deals, 26% happier customers and 36% faster integration.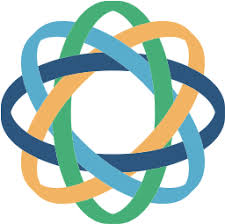 Pricing
Ranging from $21.25 to $123.25 per month
6. Best CRM for Sales Management: Close
Close has built a CRM system specifically for sales teams. Close optimizes your sales process and provides solutions for inbound, outbound and remote sales. The CRM helps your teams keep track of multichannel communication through emailing, calling, SMS and video. It also helps your team automate follow ups.
Close makes it easy to access data from a single place, which in turn helps keep your sales team aligned. Close can also be integrated into apps your team uses daily, such as Zoom, Slack and more. The end goal is increased outreach to leads and more deals closed.
Benefits of a CRM
CRMs help businesses manage their relationships — from potential customers to current customers — more efficiently. The primary way CRMs help businesses optimize relationships is through data automation, organization, integration and allowing data to be more accessible across teams. Many CRMs also automate administration duties, such as data entry, invoices, sales reports and other tasks. In turn, automation allows teams to save time and cut down on human error.
Businesses use CRMs to streamline customer data, in turn gaining more insight into who their customers are and what their needs are. You can use CRMs to divide your customers into different segments and provide more personalized service. Being able to access a customer's real-time data and history empowers communication between your clients and your teams.
Use your CRM to bring tremendous value to your sales teams by centralizing data and managing communication between prospects. Most CRMs will streamline communication channels and automate follow ups allowing you to close more deals faster. You can also use the information from your CRM to make better decisions about which sales channels to invest in. Some CRMs may assist you with automating your sales forecasting as well. Ultimately, it's easier to close more deals effectively when you incorporate a CRM.
How to Get the Most Out of CRMs
CRMs bring a host of benefits to businesses of all sizes. CRMs improve customer service, retention rates and sales processes by organizing and optimizing the way teams access data. CRMs also make it easy for companies to incorporate automation for common tasks and use automation to improve communication.
While automating communication helps your team stay in touch with leads throughout the entire sales process, remember not to rely too heavily on automation. You don't want to use automation for every interaction between your sales team and leads. There is an element of human touch required to help prospects understand and appreciate your business. The same goes for customer service. While automation is a useful feature, there is no substitute for a personalized approach.
One way to find a good balance is by employing CRMs to support your teams rather than replace them. Task automation should free up your teams to focus on their primary responsibilities. Encourage your teams to continuously review the data in the CRM to improve decision-making and understand your business' relationships better. In all, CRMs are an incredibly useful tool that can help your business maximize potential.
Best CRM Methodology
Benzinga analyzed the top CRMs by industry and winnowed down the list to include those with the best attributes. We prioritized pricing, features and scalability. We also considered the availability of a mobile app and consumer reviews.