Making an appointment should be as simple as a few clients or a short call. As a business, big or small, the ability to provide easy appointment scheduling to your clients is among your most important services.
Not only will it benefit your customers, and keep them spending with you, it can save your business time and money, raise team morale, reduce errors and missed or canceled bookings — all while increasing your customer base and revenue.
Start with our review to find the best appointment scheduling software.
Best for Field-Service Companies: ServiceTitan
If you run a field-service company, optimized scheduling is key to building a successful operation. That's where ServiceTitan steps in.
ServiceTitan is an all-in-1 management software. It can tackle many aspects of your operations, but its scheduling and booking features really shine. It can integrate with your phone booking system, giving your team the ability to conduct polished, professional bookings with scripts and prior customer information retrieval for a personal touch.
After a client is booked, it's easy for a client to track a job, learn about who is coming to complete the job and stay on top of appointments with push notifications and reminders.
ServiceTitan has a proven track record of increasing revenue for field service businesses thanks to its ability to fit a maximum number of clients into your day. Sign up today to get 50% off ServiceTitan for the 1st 6 months.
Best for Small Businesses: Square Appointments
If you run your operation with a small team (or if that team is you and yourself only), Square Appointments is a great option for bookings. Not only is it relatively affordable (and free for individuals!), it's 1 of the most well-developed scheduling softwares.
Square Appointments benefits from the same tech-forward, on-the-go model that built Square Payments into the payment processing powerhouse that it is today. It has useful features like requiring a credit card number for appointment deposits to protect your bottom line.
With Square Appointments, your clients can self-direct bookings with ease, and managing appointments is just as simple on the operator end. You even get some super useful marketing perks like integration with Instagram and Google (your clients can book directly from these sites) and search engine optimization to direct clients to your site when they search for businesses like yours.
You can sign up for Square Appointments for free here.
Pricing:
Individual: Free
2 to 5 Employees: $50 per month
6- to 0 Employees: $90 per month
Mobile app? Yes
Best Free Software: Setmore
If you're looking for affordable but not basic, check out Setmore. It's an online scheduling platform that offers a cost-effective subscription plan for smaller teams, including 1 completely free option. You'll find that despite Setmore's inexpensive price, it still comes with all the bells and whistles you need to keep your bookings running smoothly.
Enjoy features like an all-in-1 calendar, a high-powered customer self-booking page, customer reviews and the ability to take secure online payments from processors like Square and Stripe.
Setmore integrates with Instagram, Google, Facebook and other apps. It even goes above and beyond with its online scheduling capabilities, allowing recurring appointments, class booking and staff logins.
Pricing:
Free: Up to 4 users, $0 per month
Premium: 1 to 2 users, $12 per user per month
Pro: 3+ users, $9 per user per month
Save 20% by subscribing annually
Mobile app? Yes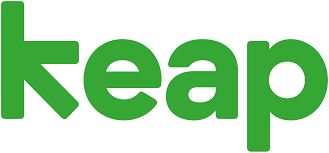 Pricing
Ranges from $79 to $149 per month
Best for Real Estate Agents and Agencies: Keap
Keap is a business software solutions company, offering such tools as CRM, sales, marketing, scheduling and more. Keap is especially great for people working in real estate because it automates things like appointment scheduling and communications generation for both existing customers and incoming leads.
Keap's automated appointment scheduling system really gets the job done. It's easy — just adjust your calendar to your liking, send a prospective or current client a link, and they can pick a meeting time from your available slots. From there, your client receives their confirmation email, and the appointment is synced with your calendar.
Keap knows running a business or working as a real estate agent keeps you super busy and on-the-run, so they make it easy to manage and adjust all your appointments from 1 interface. You and your client will both get useful reminders so neither of you miss your meetings.
You can see how it works on the client end now. Keap offers demos for much of its features, so be sure to check out its website. Or try Keap for free for 14 days.
Important Features of Appointment Scheduling Software
Generally, look for the following features in your appointment scheduling software:
An user-friendly booking system that makes it easy for clients new and old to schedule appointments.
Intuitive automation that is capable of learning your business and scheduling accordingly.
Customizability in scheduling to tailor your appointment scheduling software needs to your business.
Analytics and reports to better guide your scheduling and business strategy.
Scalable features as your business grows.
Bonus points for mobile applications and mobile browsers to meet the expectations and needs of the average customer in 2021.
There are other things to look for, of course, depending on your business, but any software with the above features will make appointment scheduling a breeze.
Benefits of Appointment Scheduling Software
We've stated the benefits of having the right scheduling software in your toolkit, but let's summarize:
Increase customer base with a high retainment rate by making it easy for new and old clients to easily book with you.
Minimize cancellations and no-shows by sending automatic notifications and reminders to clients.
Boosts staff efficiency and morale by allowing them to keep their attention focused on more important tasks without dividing it with manual bookings.
Increase revenue by automating tasks that may otherwise require an additional staff member or keep your team from more important work.
Cost of Appointment Scheduling Software
Many scheduling software companies ensure that most businesses owners can find what they're seeking out in a booking system. By offering package tiers, customizable services and custom-fit quotes and platforms for enterprise-level operations, businesses large and small benefit from the streamlined efficiency a good booking system brings to appointment scheduling.
While its up to you the level of coverage you need and how much to spend, our partners offer services in the following price ranges:
Small businesses: $0 to $79 monthly
Mid-size businesses: $12 to $105 monthly
Large businesses: $9 to $140 monthly
Keep in mind that these ranges may vary significantly among scheduling software platforms. Also, many appointment booking system companies offer personalized packages and customized pricing, so don't be afraid to reach out if you're not seeing the exact price point or package you need.
Streamline Your Booking System
Businesses with convenient, easy-to-use booking software have a leg-up on the competition with their vague websites and call here to book! scheduling structure. Don't get left behind — finding the right scheduling software today could deliver positive changes as soon as it's up and running.
Benzinga's list of the best appointment scheduling software is a great place to find a great booking system for your businesses. Get in touch with any of our partners to demo their software or sign up with the one that fits your needs.
Best Appointment Scheduling Software Methodology
Benzinga analyzed the top Appointment Scheduling Software by industry and winnowed down the list to include those with the best attributes. We prioritized pricing, features and scalability. We also considered the availability of a mobile app and consumer reviews.