9 Free Apps That Will Help With Your Personal Finances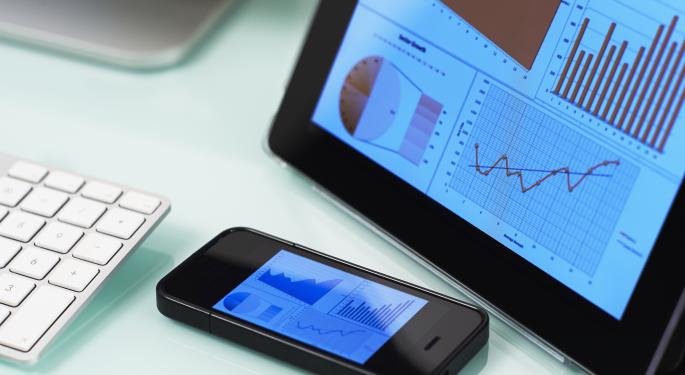 For the amount of time spent on smartphones, there is plenty that can be done with your personal finances.
Now that you can manage your debts, assets, budgets and investments from your phone, here are some apps that can help along the way.
Wally
One of the most tedious aspects of personal finance is keeping up with your expenses, whether keeping receipts or searching through bank statements. Wally allows you to track all of your expenses simply by taking pictures of your receipts and scanning them into the app. It also allows you to classify the expense with details concerning where or why it was made.
With a simple and easy interface, using Wally can help combat that natural phenomenon of money burning a hole through your pocket, or help you be aware of it, at least.
Related Link: Richard Branson And The Unlimited Vacation Push
Check
Where Wally can handle all of your purchases, Check is designed to keep track of all of your bills. The app's clean and simple package combines balances, due dates and payments all in one. After linking up the app with your accounts, bills can be paid with the push of a button.
The app is free, but there is $4.99 fee per payment if you want to use a credit card instead of your debit card or bank account.
Level Money
This app, with its simple and basic interface, acts as a spending gauge. Level Money fills up at the beginning of each month with your estimated income, based on your history and your back account. It then subtracts recurring bills and and a savings rate, leaving you with what you are able to spend in a month. If you don't spend the amount that month, it rolls over to the next.
As Jake Fuentes, co-founder and chief executive of the company, told the New York Times, "What we wanted wasn't a budget, but the digital equivalent of opening up your wallet and seeing how much you have left."
SavedPlus
With this app, you to take your saving a step further and have a designated amount moved from your checking account to your savings account every time you make a payment. SavedPlus an excellent way to save without having to think about it every day.
As the company's CEO Nikit Brodskiy explained, "SavedPlus turns every single transaction into a simple way to save money that is almost unnoticeable. It's the perfect system for people who want to accumulate savings but are on a tight budget."
Credit Karma
Most credit score services come with a fee, but Credit Karma is a free app that pulls its data from TransUnion, one of the big three credit reporting agencies. The app provides you with weekly updates to your TransUnion score, as well as reports on several aspects of your credit history and constant credit monitoring.
Acorns
This app, targeted at young people who are perhaps trepidatious about investing with a brokerage account, rounds up every purchase made on a user's credit or debit card and invests that rounded-up amount into one of five diversified portfolios; for example, a $3.27 purchase would yield a $0.73 round up.
Unlike many brokerage firms, which often require initial investments that are out of reach for young, cash-strapped investors, Acorns charges just a $1 fee for every active investment month, as well as a management fee between 0.25 percent and 0.5 percent, depending on the amount of money you have invested.
Venmo
Splitting bills and costs with roommates and friends can be a tricky endeavor. Venmo allows users to make payments with their friends simply by entering their phone numbers (they also have to have the app) and the amount to be paid or requested. The app can be connected to a bank account, debit card or credit card, though the latter requires a 3-percent fee per transaction.
It's very handy for splitting utility bills, restaurant and bar tabs, and taxis.
Slice
This app will be particularly useful to serial online shoppers, as it can scan through your email, find every receipt from an online purchase and put them together into an easy-to-use, searchable list. Slice also allows you to keep up with shipping information, so you can know exactly when to expect that next package. The app even checks for price drops on items you've ordered, allowing you to contact the vendor you purchased from for a price adjustment.
AllPoint
ATM withdrawal fees may seem small, but they can add up. AllPoint allows users to find the nearest surcharge-free ATM.
Posted-In: Acorns AllPoint Level Money personal finance TransUnionEntrepreneurship Tech Personal Finance Best of Benzinga
View Comments and Join the Discussion!