10 Apps that Every Entrepreneur Must Use to be More Productive in their Businesses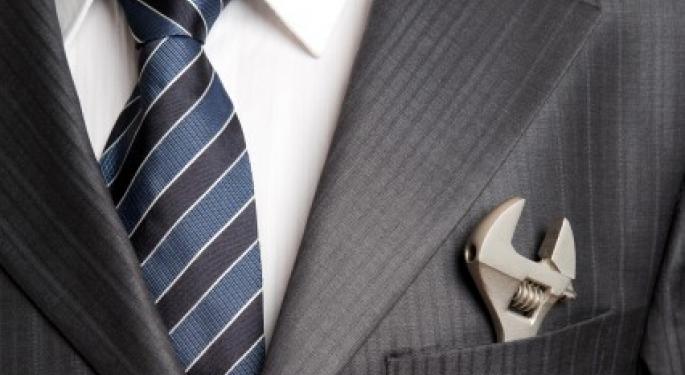 As entrepreneurs like you, we know what it means to have the head running a thousand revolutions. There are many tasks to complete, goals to meet, etc.. And without good artillery tools that allow us to relieve our brains of at least some of those things, eventually we could transform frustrated and unproductive beings: two words that should not be in the vocabulary of an entrepreneur.

In this article we will go with for the 10 apps that are essential to improve the organization and productivity of your work and business. Started!

1) DROPBOX

It is an application that allows you to store and synchronize any files in the cloud and access them from a computer, tablet or phone. It is available for Android, Windows Phone, Blackberry and IOS (Apple). This application is excellent because in addition to protect your job, if you make computer tasks, you can share your documents with your colleagues or peers, particularly those files that are too heavy and will not fit in an email. Also, from this year, this application has added functionality "quick preview", which allows you to preview the document without having to download it to view it. With Dropbox, you can choose the version that best suits your needs and budget, as they have free packages and other payments.

2) EVERNOTE

It is an excellent and intuitive application that allows quickly store those ideas that come to mind when you least expect and in which you have nothing to capture that thought, name, obligation, song, movie name, etc.. Which may be the key to a creation or solution. With Evernote you can remember all through a note in writing, speech, in pictures, or you can also capture what inspires you through a photo or recording. The fantastic thing about this application is that, all files are synchronized and you can access them from any of your devices automatically . Besides these features, with Evernote you can build your list, planning your travel, share with colleagues your notes, and you can also collect information from different sources in one place: links, websites, screenshots, etc.. Evernote has a free version and a paid. You can use it with iOS, Android, PC and Mac

3) POSTCRON

For those who manage different accounts in social networks, or lead the marketing strategy of its own brand, this tool is excellent because it allows you to schedule and publish content to multiple pages of Facebook and Twitter in a very simple and fast . You just have to gather the material you will use over a week, for example, organize the release calendar, and then handles Postcron upload your post the day and time in which you've programmed. It's great because you stop being a prisoner of your computer, while you can always keep your profile current online business or brand, which is critical in social networks. Postcron has several features that allow you to save a lot of time and facilitate this, not only because it is integrated perfectly with Chrome , which you can share any content or page without having to leave that page, but also because it allows up to 300 post once from Excel or Google Docs , it which is fantastic. Also, if you think the schedule for each post is also a problem, Postcron offers a predefined schedule automatically , saving you the job. This excellent application has a free version and a paid.

4) EXPENSIFY

It is the tool to keep records of your expenses and financial obligations. This application is great because it allows you to categorize and generate reports, and track your expenses at credit cards and bank accounts . Even if you have made ​​a cash purchase, simply take a picture of the receipt, and leave the rest to Expensify. It also includes features for people who regularly send or receive invoices. You can use it on your Android, BlackBerry, iOS, and Windows Phone.

5) HIPCHAT

It is an option to Skype and Google Hangout On Air, but running with advantages that is designed specifically for companies because it has excellent functionality for team and collaborate in real time. You may have persistent conversation 1-1, or you can also join chat to different groups, whether organized by department, by topic, or project , for example. It has a very intuitive interface, allows sharing files directly into the chat, as well as having a visualization of the social networks through which you connect. It has a monthly cost of $ 2, but you can try it for 30 days free.

6) ASANA

It is an excellent application to manage, share and track the progress of your projects, as well as those of your team . You can add the people involved in different projects and organize the objectives of each, and then display the particular advancement or generally very simple. Asana allows you to receive updates each project via email, send tasks, files and mark activities as completely, also from your email without having to log into the application . It has a free version for use in groups of up to 30 people, or pay, if it exceeds that amount.

7) MAILCHIMP

The emails are a valuable tool for marketing blogs, business, business online, newsletters etc. Therefore play a fundamental role in the strategy of communication with customers. This application lets you create a mailing list subscription form design and incorporate it into your site. It is an excellent application for managing newsletters, set the amount and frequency of transmission. It has a long list of responsive design, so may see from any mobile device, which is fantastic, because today people also read and work from these different devices. MailChimp offers a free version and a payment

8) ZENDESK

An application designed to support your customers . It's great because you can integrate email, social networking accounts where you have presence in one place . It has a shared inbox and respond to work in very simple equipment.

9) GOOGLE DRIVE

It is also a file hosting service, but the best part is that you can create them online, share and that other people also undergo changes. Includes word processing, spreadsheets and basic presentation program . Perhaps it is not superior to other storage systems, but to integrate all these tools in one places ry for free (up to 15 gigabytes). Likewise you can also use it from any Android and iOS devices.

10) KIPPIT

It's an app that offers a new way to build your own library of pages, links, images, videos, notes, etc. , which can be public or private. You can gather resources and everything that inspires you , save it for a future project or share it with colleagues to work at the time.

Author Bio :

Ashutosh chauhan is an expert technical writer from UK web hosting company eUkhost LTD. eUkhost has completed 11 successful years in Web hosting industry and specialized in deploying Cloud Hosting Services, Dedicated hosting and many more with free tech support and complete web hosting satisfaction.
The preceding article is from one of our external contributors. It does not represent the opinion of Benzinga and has not been edited.
Posted-In: Be Your Own Boss Startups Reviews
View Comments and Join the Discussion!