Loup Ventures: Facebook, Twitter Should Let Users Filter Political Content From News Feeds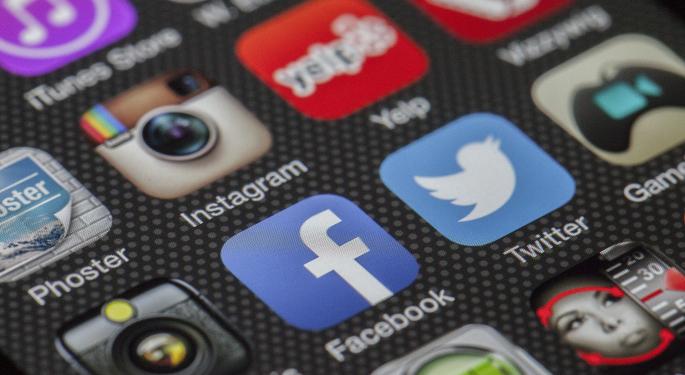 Social media users should be able to filter out all political content from their news feeds -- that is if companies like Facebook, Inc. (NASDAQ: FB) are truly committed to "being a platform for social good," according to Loup Ventures' Doug Clinton.
What Happened
Clinton, a managing partner at Loup Ventures and former research analyst with Piper Jaffray, said in a blog post Facebook and Twitter, Inc. (NYSE: TWTR) aren't giving users enough freedom to chose what content they are exposed to. This is especially true for political content, which is "far more concerning for the health of humanity" than fake news and data privacy breaches.
Given today's hyper-charged political climate, it may be easy to overlook the fact that a person who supports an opposing candidate may also be a respected member of the community through volunteer work, Clinton said. After all it's impossible to tell the "true character of a person" from tweets and posts but it's easy to see how a person stands politically.
"In reality, human beings have a lot in common even across party lines," Clinton wrote. "We care for our family and friends, we want to see our community and country thrive, and we want the freedom to pursue what makes us happy."
Why It's Important
Facebook could play a role in improving the climate by minimizing political content but in doing so it would potentially limit is revenue potential, he said. Facebook does have an obligation to all stakeholders to generate maximum revenue and profit but at the same time it needs to stay true to its core message: "bring the world closer together."
Unfortunately, Facebook is more occupied with talking about its mission instead of acting on it, he said.
Moving forward Facebook, Twitter and other social media platforms may want to consider Clinton's proposals. Simply put, companies need to give users the ability to turn off political content from news feeds.
"Giving more control to users allows us to be arbiters of what we want to see in the first place, which is the way it should have always been," he wrote.
Related Links:
Are Investors Overlooking Facebook's True Potential?
Twitter Flies After Q3 Earnings; Analysts Weigh In On What To Do With The Stock
Posted-In: Doug Clinton Fake News Loup Ventures social mediaAnalyst Color Politics Tech General Best of Benzinga
View Comments and Join the Discussion!