Fannie, Freddie's Fate Could Rest On Potential Trump Nominee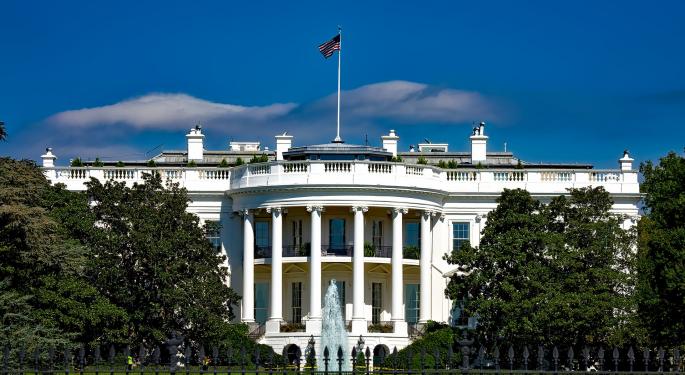 Donald Trump's presidency hasn't provided the beacon of hope Federal National Mortgage Association (OTC: FNMA) and Federal Home Loan Mortgage Corp (OTC: FMCC) investors had hoped it would.
A major leadership transition in Washington could be imminent, and Height Capital Markets analyst Ed Groshans said this week that it could be a potential catalyst for Fannie Mae and Freddie Mac.
Fannie and Freddie stocks are now down 41.5 percent and 37.7 percent, respectively, in 2018 and have traded essentially flat since the 2016 election. But Federal Housing Finance Agency Director Mel Watt may soon be out the door following allegations of sexual harassment; Groshans said in a Wednesday note that Watt's potential successor will play a role in the fate of Fannie and Freddie.
The Candidates
Treasury Secretary Steven Mnuchin has said housing finance reform will be a top priority for the administration in 2019. With Watt potentially out of the way, Groshans said Mnuchin could have a golden opportunity to pursue GSE reform sooner than expected.
Trump has several options for potential replacements for Watt, including Office of the Comptroller of the Currency Comptroller Joseph Otting; Counselor to the Treasury Secretary Craig Phillips; Mark Calabria, chief economist for Vice President Mike Pence; U.S. Rep. Jeb Hensarling (R-TX) and former FHFA Acting Director Edward DeMarco.
Major Implications
Groshans said the identity of Watt's potential replacement will have major implications for Fannie and Freddie.
"In our view, Hensarling and Calabria could be more focused on reining in the GSEs' activities and market presence versus having the entities exit conservatorship," the analyst said.
DeMarco signed off on the net worth sweep, which drained Fannie and Freddie's capital in the first place, Groshans said.
"Therefore, it is hard to envision DeMarco being amenable to rebuilding the capital needed to have the GSEs exit conservatorship."
Investors don't seem to be particularly optimistic about a potential Watt replacement. The two stocks are both up less than 1 percent since the Watt investigation was announced July 27.
Related Links:
Height Capital Markets: Housing Finance Reform Plan Has 5% Chance Of Success
Analyst Now Sees Less Than 10% Chance Congress Tackles Fannie, Freddie Reform This Year
View Comments and Join the Discussion!
Posted-In: Ed Groshans fannie mae freddie mac Height Capital MarketsAnalyst Color Politics Analyst Ratings General Best of Benzinga