What Retail Investors' Interest In The Sell-Off Means For Stocks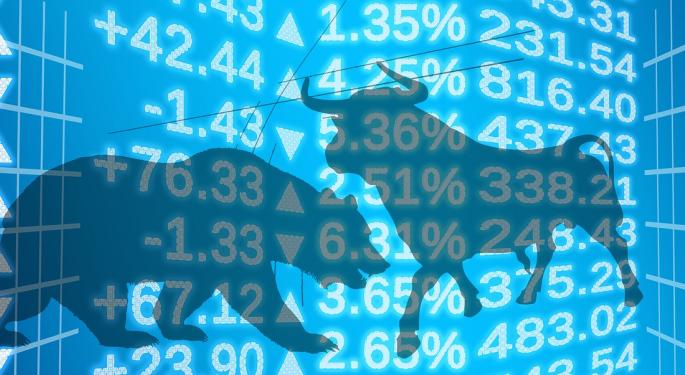 February's market sell-off brought relatively little panic-selling among retail investors, which served to stabilize the stock market after just a few days. In fact, many retail investors quickly jumped in to buy the dip, seeing the correction as an opportunity rather than a warning sign.
On the surface, this type of investor confidence may seem reassuring. Unfortunately, confident investors can be a major red flag.
Contrarian Indicator
Investor sentiment is a commonly used metric on Wall Street, but its implications are a bit counterintuitive. Typically, the more bullish investors are about stocks, the more bearish the indicator is.
Market sentiment is a type of indicator known as a contrarian indicator. Peaks in bullish market sentiment tend to occur when stock prices are at their highest and trough when stock prices are at their lowest. In other words, the best time to sell a stock is often when other investors are most optimistic about its prospects, and the best time to buy a stock is when other investors are most terrified its share price is headed lower.
Ed Clissold, chief U.S. equity strategist at Ned Davis Research, said he closely monitors investor sentiment every time a market pullback occurs.
"Our sentiment composite indexes have shown pessimism [rising] on small corrections," Clissold said in October of last year. "If that changes and they show optimism after a pullback, it would be a sign of a top."
The Most Recent Pullback
Retail-focused brokers have told Benzinga that the February dip was mostly met with enthusiasm from retail investors looking for chances to buy the dip. After the Dow dropped 1,033 points on Feb. 8, Fidelity reported that retail buying on Feb. 9 outpaced retail selling by 52 percent. Robinhood told Benzinga there was a large spike in transaction volume among retail clients after the 1,000-point sell-off, and retail investors deposited 20 percent more funds into their accounts the following week.
Betterment told Benzinga that clients have been depositing more cash into their accounts to buy the dip.
Enthusiasm May Be Isolated
It's been nearly a decade since the massive market sell-off of 2008 took the S&P 500 down by roughly 50 percent. A decade of new investors may have never experienced a market crash, but plenty of experienced investors with long memories are feeling fairly uncomfortable as interest rates and bond yields continue to tick higher.
The CNN Money Fear & Greed Index uses seven indicators to classify broad market trading activity on a 100-point scale from extreme fear (zero) to extreme greed (100). The index incorporates data from the stock market, the options market, the junk bond market and the U.S. Treasuries market to quantify how bullish or bearish overall market trading activity has been.
Even now that the stock market has stabilized, the Fear & Greed Index remains well into the "extreme fear" category, with a score of only 15.
Inexperienced retail investors may be blissfully ignorant of the dangers of a market crash, but it appears as though the majority of the market is still on edge. Fortunately, that may be one of the best indicators that the bull market is not yet coming to an end.
Related Links:
Can Bitcoin Be Used As A Safe Haven During Stock Market Volatility?
Posted-In: Ed ClissoldAnalyst Color Education Futures Top Stories Markets Analyst Ratings General Best of Benzinga
View Comments and Join the Discussion!