Short Seller Says OSI Systems Is 'Rotten To The Core'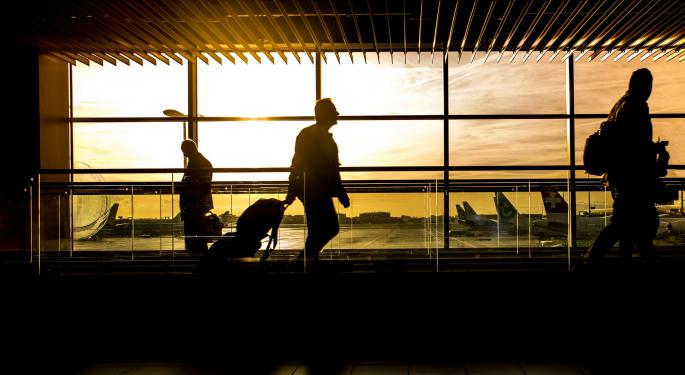 Notorious short seller and Muddy Waters Research Founder Carson Block has a new target: technology and medical supply company OSI Systems, Inc. (NASDAQ: OSIS). In a new short film posted on the company's website, Short says OSI is "rotten to the core" and has been artificially inflating the prices of its contracts.
The largest part of OSI's business involves technology used at security checkpoints at airports and other places where officials need to see inside luggage and containers quickly. A single contract with Mexico that accounted for only 17 percent of the company's revenue this year accounted for more than half of OSI's EBITDA in fiscal 2017. Those numbers don't make sense, Block said.
"Put another way, we estimate the Mexico contract's EBITDA margin is approximately 55 percent, which would mean the rest of OSIS has an EBITDA margin of a paltry 7.5 percent," Block said.
The contract in question is now up for renewal, and Block believes either non-renewal or renewal at a more reasonable price would both be devastating for OSI's earnings picture.
Benzinga has contacted OSI Systems for comment on Block's allegations.
The short seller alleges that OSI likely got the current Mexico contract in place via corruption and claims to have "smoking-gun proof" and "damning evidence" of bribes or kickbacks paid by OSI.
OSI's financials are misstated and the company's business model is unsustainable as a result of illegal activity, he said.
"Former employees' statements support our view that OSIS is rotting from the inside," Block said.
Around 3:50 p.m., the company released a statement:
"We begin by noting that our turnkey security inspection programs in Mexico and in Albania were the result of public tenders. Both have resulted in enhanced security, increased seizures of contraband, and improved transparency in customs declarations, significantly benefiting both countries.
"Our Albania turnkey security inspection program is operated in partnership with ICMS, a local company with civil works construction capabilities in Albania, with a profit share in accordance with the terms of our agreement with ICMS. ICMS implemented all civil works construction for the program. As such, both we and ICMS made significant capital investments toward the implementation of the program in a value well beyond the par value of shares.
"Our Mexico turnkey security inspection program operates security inspection checkpoints at multiple critical sites across Mexico as designated by the government. The program has resulted in significant seizures of high-value contraband. The Company has previously stated that we are in discussions with the government towards the extension of the program under a reduced revenue rate.
"OSI Systems, Inc., through its Security Division, is a leading provider of security inspection technologies and services. We count among our clientele many of the leading security agencies in the world, including in the U.S. federal government."
The stock took a 29-percent hit on Wednesday in the aftermath of the report.
Related Links:
A Couple Of Theater Chains Are On Short Sellers' Radar
A Look At Pyxis, The Low-Float Tanker Stock Up 200% In A Month
View Comments and Join the Discussion!
Posted-In: Carson Block Muddy Waters Short SellersAnalyst Color Short Sellers Short Ideas Analyst Ratings Trading Ideas Best of Benzinga