How The D.C. Drama Is Impacting Stocks And The US Dollar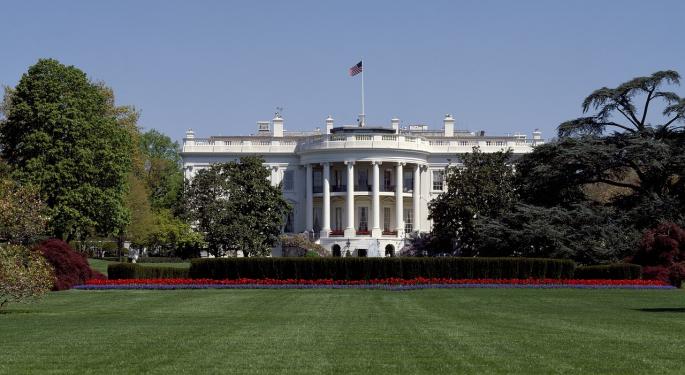 For the time being, all of the drama coming from the White House is merely a "big headache" for investors, according Kathy Lien, managing director of foreign exchange strategy at BK Asset Management.
All of the political headlines coming from the Trump administration resulted in a major sell-off in stocks on Thursday along with a decline in the U.S. dollar, Lien explained on CNBC's "Trading Nation."
In fact, the U.S. dollar is declining at a time when economic data releases proved to be "relatively healthy." Specifically, the the U.S. dollar index has lost nearly 4 percent over the past two months and is sitting near 93.50 with further downside as low as 92.50.
Since economic data can't be faulted, one of the few logical explanations to explain the weakness can be traced to President Trump. The president continues to lose support from the business community as each day passes, as evidence by the recent dismantling of two advisory councils.
"That reflects the business environment that we could be looking forward to in the coming months, because if businesses don't have confidence in the president, they're not going to necessarily have confidence in the economy going forward," she said.
Needless to say, investors are "getting nervous" as there is no clarity in sight. At the end of the day, D.C politics is one of the many factors that determine investor sentiment. Another key factor to consider is the Federal Reserve's policy trajectory moving forward, she concluded.
Related Links:
Never Mind The Blue-Collar Base: Trump Is Losing The Elites, Analyst Says
You Can't Quit, Because You're Fired! Trump Disbands Manufacturing Council, Policy Forum
Posted-In: Donald TrumpAnalyst Color CNBC Politics Forex Markets Media General Best of Benzinga
View Comments and Join the Discussion!