Analysis: The M&A Thesis On Sprint Will Play Out Imminently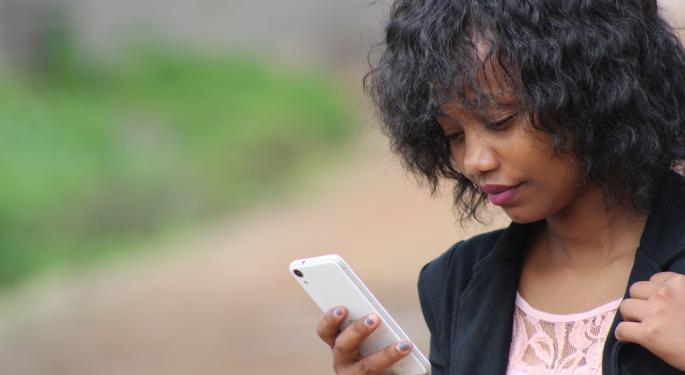 In a note Tuesday, Cowen said M&A involving Sprint Corp (NYSE: S) is potentially imminent. The comment shouldn't come as a surprise because as recently as last weekend, the company made a big splash with its stated intention to buy Charter Communications, Inc. (NASDAQ: CHTR), which the latter promptly rebutted.
Analysts Colby Synesael, Gregory Williams and Jonathan Charbonneau noted that the management said in its just concluded fiscal year first-quarter earnings call that it expects to have a final announcement in the near future regarding M&A. A decision could come through shortly, the analysts said citing the company.
Meanwhile, Cowen made note of a Bloomberg report, which said, along with Sprint's plan to buy Charter, Sprint's parent SoftBank had also eyed picking up the remaining 17-percent stake it does not already own in Sprint.
Therefore, the firm believes, irrespective of the potential M&A target, be it Charter, T-Mobile US Inc (NASDAQ: TMUS), DISH Network Corp (NASDAQ: DISH) or someone else, there is a good possibility that SoftBank would pick up the remaining stake in Sprint.
See also: Sprint 'The Most Interesting Stock' On Wells Fargo's Wireless List Following Report Of Comcast Talks
Cowen thinks Sprint stock would continue to work based on potential M&A. Given that Sprint has run up 10 percent since its low on June 20 and the range it had traded over the past year, the firm believes SoftBank would take out Sprint at a moderate premium to its current price.
Trio Of M&A Scenarios For T-Mobile
Delving on derivative plays, the firm said it continues to have a positive view on T-Mobile on a stand-alone basis. That said, the firm thinks the company too will benefit from M&A, either as one of the potential near-term targets of SoftBank or if SoftBank were to merge with Sprint and Charter, then as a potential long-term target for Comcast Corporation (NASDAQ: CMCSA).
The firm also sees the possibility of T-Mobile being a potential long-term target of SoftBank if a Sprint–Charter deal materializes.
Cowen sees a SoftBank takeover of T-Mobile as offering near-term upside. However, the other two options, according to the firm, could be a year plus out and may be accompanied by various unknown risks, including changes in the political climate.
"Regardless though, we believe at current levels there is limited downside risk as a result of potential Sprint oriented M&A," the firm said.
Implications For Verizon–AT&T
Cowen views a Sprint/Charter deal as incrementally negative for Verizon Communications Inc. (NYSE: VZ) or AT&T Inc. (NYSE: T). However, the firm thinks a Sprint–T-Mobile deal, potentially with Charter, is positive for Verizon and AT&T.
"However we think there is potentially more upside opportunity than downside risk from any SoftBank/Sprint M&A at current levels," the firm clarified.
"We would not anticipate Verizon making an overbid for any company involved."
Meanwhile, Cowen is of the view a Sprint–Charter deal is positive for towers such as Crown Castle International Corp (NASDAQ: CCI), American Tower Corp (NYSE: AMT) and SBA Communications Corporation (NASDAQ: SBAC) but a Sprint–T-Mobile deal is negative.
As such, Cowen has a Market Perform rating and a $6.50 price target for Sprint shares.
At the time of writing, shares of Sprint were rallying 10.84 percent to $8.85.
View Comments and Join the Discussion!
Posted-In: Colby SynesaelAnalyst Color Earnings News Analyst Ratings Movers Tech Media Best of Benzinga