As Crisis Is Averted, 3 Takes On The Rise Of Bitcoin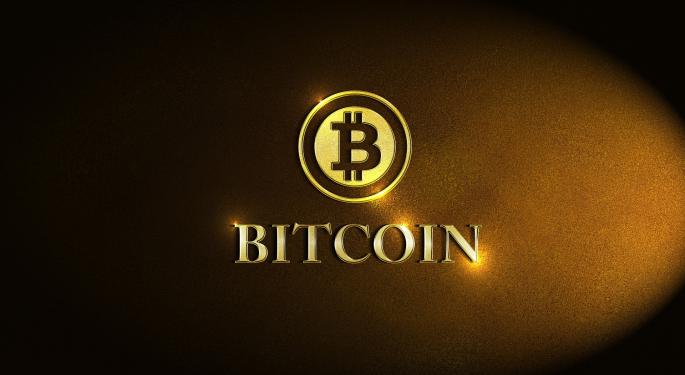 Bitcoin miners, developers and investors are feeling a wide range of sentiments, ranging from relief to outrage, now that a solution is being implemented to fix the cryptocurrency's major scaling problem.
BIP 91, as it's known, solves the issue of the blockchain's too slow transaction speed by adding a program called Segregated Witness to each newly created block. It requires 80 percent support from the bitcoin miners to be implemented. Any less, and btcoin could be forced to split, or "fork" into two different coins, potentially throwing the system into chaos.
BIP 91 looks like it will get the support it needs though, with a majority of the latest blocks already showing support. Bitcoin's value has soared 25 percent higher since bottoming at $1,863 on Sunday, signaling the end of weeks of decline.
With crisis seemingly averted, investors are beginning to talk again about just how high bitcoin could climb, some estimates projecting values in the hundreds of thousands.
Van-Peterson Doubles Down, Calls $100,000 Price Target
In December, Saxo Bank analyst Kay Van-Peterson made the bold call that bitcoin would reach $2,000 in 2017. At the time, each bitcoin was worth only around $750.
That report, titled "Outrageous Predictions," was made on the idea that Donald Trump's economic policies would rapidly drive inflation. Other countries, not wanting to be tied to the U.S. monetary and banking system, might then seek out an alternative in bitcoins.
By May 20, Van-Peterson's call was made, albeit not for the specified reason.
Van-Peterson set a revised price target just 10 days later at an astounding $100,000.
The analyst forecasts $500 billion in cryptocurrencies being traded every day within 10 years, with bitcoin making up 35 percent, or $175 billion, of that. Assuming at that bitcoin's market cap would be ten times that, and there will be 17 million bitcoins, each would be worth just over $100,000.
Ronnie Moas' Relatively Conservative Target
Standpoint Research founder Ronnie Moas recently quoted saying bitcoin could reach $5,000 in the next few months (see Moas' track record here).
Much more interesting though, is the note to Moas' clients, in which he claimed it will hit $50,000 by 2027. Moas added that former-chief equity strategist for JPMorgan, Thomas Lee, believes it will hit that point by 2022.
He also cited John McAfee, the CEO of MGT Capital Investments, who on Tuesday tweeted a massive $500,000 price target within three years.
Bitcoub's low of $1,800+ yesterday simply could not be maintained. In the long term Bitcoin moves above $500,000 within three years. Bets?

— John McAfee (@officialmcafee) July 17, 2017
Mark Cuban: No Call, But Not Definitely Not That High
Mark Cuban took to Twitter in June to call out the bubble he sees in bitcoin, although he admitted that he has no idea where a pop will land it.
I think it's in a bubble. I just don't know when or how much it corrects. When everyone is bragging about how easy they are making $=bubble https://t.co/hTrV5DeWNd

— Mark Cuban (@mcuban) June 6, 2017
Cuban went on to say that while bitcoin's valuations are too high, the fact that cryptocurrencies are a valuable resource remains.
I think blockchain is very valuable and will be at the core of most transactions in the future. Healthcare, finance etc all will use it https://t.co/VfMEc9LkqR

— Mark Cuban (@mcuban) June 6, 2017
Cuban is said to be participating in the initial coin offering of Unikrn.
Follow along with developments in cryptocurrencies and other financial news in real time with Benzinga Pro.
Related Links:
Chips And Cryptocurrencies: A Match Made In Tech Heaven?
View Comments and Join the Discussion!
Posted-In: BIP 91Analyst Color News Forex Markets Analyst Ratings Tech Media Best of Benzinga