10 Reasons To Own FleetCor During The Second Half Of 2017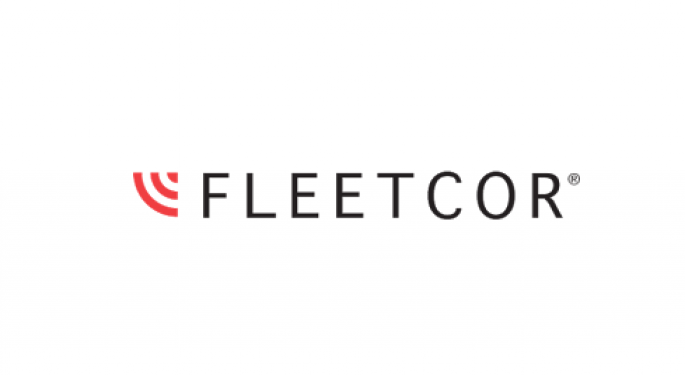 In a note released Thursday, Citi raised its estimates and price target for the shares of FleetCor Technologies, Inc. (NYSE: FLT), giving 10 reasons to own the stock in the second half of 2017.
Analyst Peter Christiansen thinks investors would be drawn back to the fundamental drivers for 2017, as headline issues dissipate. The analyst listed the 10 reasons:
Easy organic and macro compares in the second half.
Lapping of the BP plc (ADR) (NYSE: BP) contract renewal.
1-year anniversary of STP and addition of new sales channels.
Speedway implementation.
Expanded networks/volume growth in Mexico, CFN & PacPride, Royal Dutch Shell plc (ADR) (NYSE: RDS-A) Europe, Mastercard Inc (NYSE: MA) Russia, and Visa Inc (NYSE: V) non-fuel rollout in the UK.
Continued Comdata momentum.
Improving communications/continued operating metrics disclosure.
Sale of non-core telematics business and growth accretive nature of gift card JV formation.
Cambridge revenue synergies with Comdata Corp Payments.
Continued momentum in new sales bookings benefiting from 2016 investments.
Citi said sentiment toward FleetCor has bottomed over the past two months. Additionally, the firm noted encouraging insider trading activity, with improving new buyer/sell-off ratio and a short interest-to-float ratio that has risen to five-year highs.
Despite seeing risks, Citi believes the second half presents an opportunity for both strong results and multiple expansion.
Citing better-than-expected macroeconomic fundamentals, Citi raised its pre-M&A estimates slightly. Assuming $125 million in revenues from Cambridge, the firm said the full-year revenue outlook for FleetCor could be revised down by $30 million to $40 million.
Accordingly, the firm raised its price target for the shares from $165 to $180, while maintaining the rating at Buy.
At the time of writing, FleetCor shares were rising 0.93 percent to $147.82.
Related Links:
A Bull-Bear Battle Over FleetCor
FleetCor Defended By Wells Fargo Against Citron Short Report: 'We Disagree With The Thesis'
________
Image Credit: By free-graphic-designs.com [CC BY-SA 4.0 (http://creativecommons.org/licenses/by-sa/4.0)],