How To Profit From Expired Out-Of-The-Money Options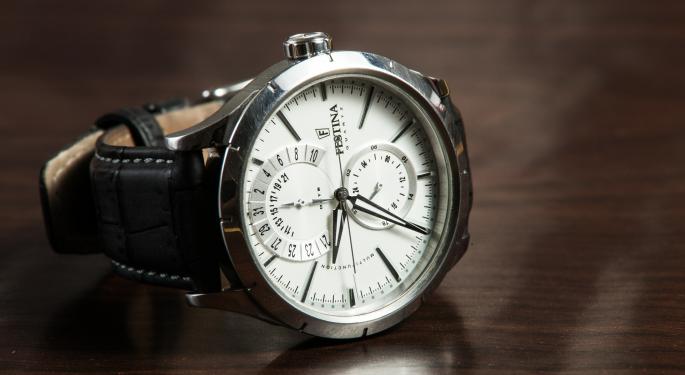 For Tesla Inc (NASDAQ: TSLA) option traders, last week's market close provided a lesson in why options traders shouldn't necessarily call it a day when the options market closes at 4 p.m. on Friday.
On Monday morning's PreMarket Prep host Dennis Dick explained why Friday's after-hours session provide certain options traders the ability to profit off of their contracts, even though they closed "out of the money."
Friday And Tesla
Here's a breakdown of what happened: Tesla stock closed Friday's session at $313.22, but it traded higher in the after-hours session. In fact, Dick pointed out that Tesla was actively trading above $315 in the after-hours session, opening the door for a rare, but profitable, trading opportunity for call option holders who were paying close attention.
For traders who held $315 Tesla calls that expired seemingly worthless on Friday, some brokers allowed those options to be exercised during the after-hours session. Hypothetically, a trader who held a single $315 call option could have shorted 100 shares of Tesla at $315.30 in Friday's after-hours session, exercised their option and immediately pocketed the $0.30 difference for an overall profit of $30.
Dick said this strategy would have only worked for brokers who allow after-hours option exercising, but many of them do.
"Options expire on Friday, but they do not expire at 4," Dick said. "There's a lot of brokers, and this depends on your broker, [who] accept your option exercise after hours."
Related Link: Not An Options Expert? You Can Still Use Options Market For Stock Trading Ideas
Dick said his personal broker, Interactive Brokers, exercises options up to 4:30 p.m. on Fridays, leaving a 30-minute window for these types of trades.
"Remember, you can exercise any option, even if it's out of the money, you just have to call your broker and say look, I want to exercise that," Dick said.
"It's a good question, if you trade a lot of options, to ask what time can I exercise until," he concluded.
For any $315 Tesla call holders who recognized this opportunity last week, there's no better way to start off the weekend on a positive note than by turning a profit on some options that seeming had expired worthless.
Listen to Monday's full PreMarket Prep show below.
PreMarket Prep is a daily morning show about short term trading ideas and technical setups. It airs live from 8–9 a.m. ET here, and the podcast is here.
Posted-In: Analyst Color Options Top Stories After-Hours Center Markets Analyst Ratings Trading Ideas Interview Best of Benzinga
View Comments and Join the Discussion!