How To Accept The Down-Cycle In Oil And Embrace US Shale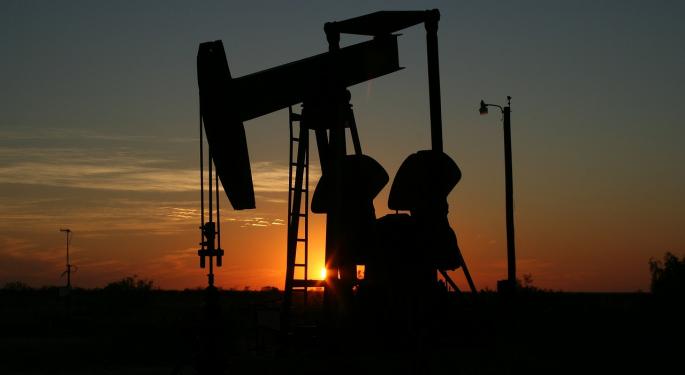 In a disappointing year for oil investors, Wells Fargo Senior analyst Roger Read still sees steady demand ahead for oil but has lowered his price deck through mid-2018.
"Whether in actual terms or relative to expectations, sub-$50/bbl oil has confounded OPEC, the futures market and the vast majority of prognosticators (including us)," Read said.
Read noted how while this used to be the standard in a commodity market, "Today, determining the true marginal cost of incremental crude oil supply is complicated by a significant portion of current and near-term future supply additions that were green-lighted when oil exceeded $100/bbl."
Zerocost supply from Nigeria and Libya and rapid shale production growth have also contributed the fall in oil prices. According to Read, "Essentially, the market is trying to force shale and longer-term additions to slow down because the other major additions are price-agnostic."
Read expects change to occur over the next few years, as he estimated the non-OPEC mega project additionally will fall by about 50 percent. This should create a call for new supplies, and help oil prices recover.
Will OPEC Make More Production Cuts?
OPEC might feel pressured to make a move in order to combat the fall in oil prices.
"However, if we are on target with our view that excess inventories are not the major drag on oil prices, then deeper cuts may not succeed in a sustainable oil price recovery," Read noted.
Estimates
Read kept his demand forecast intact and highlighted how lower oil prices might even spur demand in the near term.
However, taking all of his research into account, he noted, "we have substantially reduced our 2017E to 2019E oil price deck. Our adjustments for 2020E are more modest. Potential upside to our forecast will most likely be due to geopolitical supply shocks (i.e., loss of a major oil producer). Downside risk is most likely confined to a global recession that reduces our demand expectations."
Read's estimates, "WTI oil prices for 2017E, 2018E, 2019E and 2020E are $47.75/$51.06, $47.50/$53.75, $50.00/$56.00 and $52.00/$54.00, respectively. Our new/old Brent oil prices for 2017E, 2018E, 2019E and 2020E are $50.66/$53.91, $50.50/$56.75, $53.00/$59.00 and $55.00/$57.00, respectively."
Related Links
One Reason For Oil Bears To Be Happy And One Reason To Be Concerned
Some Predictable Catalysts For Oil, By Way Of Fed's Rising Interest Rates
View Comments and Join the Discussion!
Posted-In: Oil Roger Read shale oilAnalyst Color Commodities Top Stories Markets Analyst Ratings Best of Benzinga