Dick Bove Calls Out The Financial Media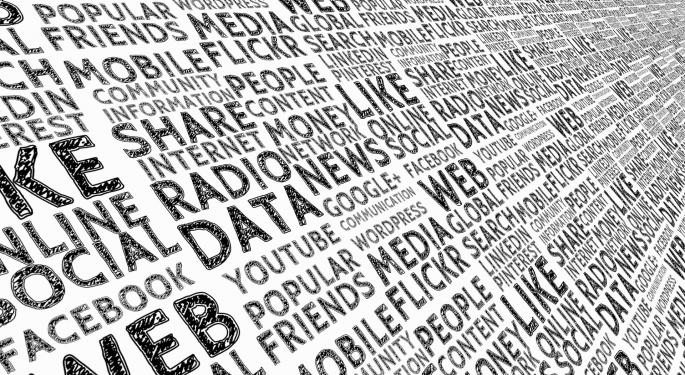 Rafferty Capital's Dick Bove publishes a weekly commentary on the state of the financial services sector. In his latest report dated Monday, he blasted the financial media after he conducted interviews with the press.
Bove stated that he was upset with the quality of financial journalism after an un-named interviewer demonstrated little understanding of what a bank does. On top of that, the financial services analyst suggested that the media source is trying to sell its viewers a narrative that isn't necessarily true.
Bove stated that the primary purpose of a bank is to sell a loan, much like the primary purpose of Apple Inc. (NASDAQ: AAPL) is to sell an iPhone. As such, anyone who argues that a bank does not want to make a qualifying loan would similarly argue that Apple does not want to sell iPhones.
Bove also took this one step further and said that another media narrative that there is unlimited demand for qualifying loan is "simply not true."
What If Everyone Returned Their iPhones?
Continuing with the iPhone analogy, Bove hypothetically asked what would happen if:
Sales of iPhones tracked negative quarter-over-quarter.
Customers are returning iPhones in increasing numbers due to faulty construction.
While this is happening, Apple is still generating a good profit because it boosted the price of the iPhone by a large enough amount to make up for the drop in unit sales and the cost of the rejected phones.
While this situation is hypothetical, the equivalent scenario of a loan slowdown was seen in the first quarter.
"In the first quarter, the financial statements of virtually all of these companies indicate that this core product [loans] is not selling," Bove wrote. "Moreover, loan losses are rising across the banking industry. This, of course, is analogous to the rejected phones in the hypothetical example just stated. Only this is not hypothetical, it is real. Bank products are not selling and the rejects are increasing."
What does this all mean?
The analyst answered, "In essence, the price of the loans is going up and it is covering the fact that the products are not selling and the rejects are increasing. The banking industry is getting away with this because it is not passing the price change benefits along to their suppliers (depositors)."
Related Links:
3 Potential Outcomes For The Debt Dilemma, According To Dick Bove
Your Big Bank Q1 Earnings Roundup
Posted-In: Dick Bove Rafferty CapitalAnalyst Color Analyst Ratings Media General Best of Benzinga
View Comments and Join the Discussion!