B. Riley Positive On Immersion Ruling Against Apple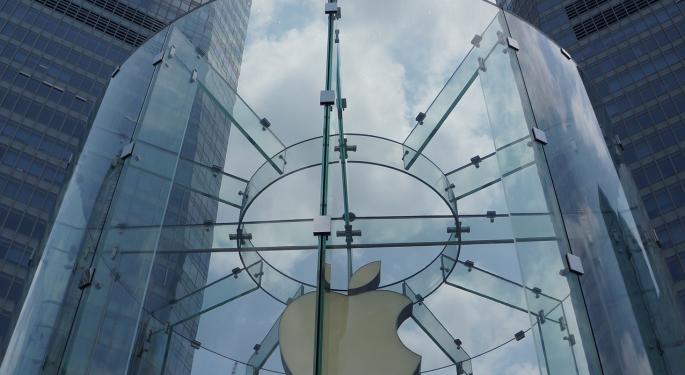 Shares of Immersion Corporation (NASDAQ: IMMR), a licensing company focused on the creation, design, development and licensing of haptic technologies, spiked higher Friday morning following an encouraging note from analysts at B. Riley.
According to the analysts, Immersion received a favorable outcome from a Markman Ruling. Specifically, Chief Administrative Law Judge Bullock of the U.S. International Trade Commission filed what the analysts believe to be a favorable ruling for Immersion in a patent infringement case against Apple Inc. (NASDAQ: AAPL) and AT&T Inc. (NYSE: T).
Related Link: Immersion Corporation Spiking; Reuters Reporting ITC Has Said Respondents In Company Complaint Probe Are Apple, AT&T Mobility
The ITC launched an investigation in June of 2016 into Apple and AT&T after complaints from Immersion that multiple products used by the companies are in violating of its haptic feedback patents.
The analysts noted that while a hearing is scheduled for May 2017 and is expected to be completed by December. However, the analysts are already bullish on the outcome.
"Our read of the Markman is this is a solid victory for IMMR, with the court's construction closely mirroring plaintiff's (IMMR's) proposed construction in 10 of the 16 disputed terms (including: 'pressure,' 'stored haptic effect,' 'digitized streamed envelope construct,' 'haptic effect data' etc.), with three terms appearing mixed, and the remaining three constructions aligning more closely with AAPL's interpretation," the analysts noted.
"Additionally, in our view, two of the three mixed determinations are closer to IMMR's proposed constructions than AAPL's."
The analysts also noted that while Apple has a historically be adverse to settling these sorts of suits, it is possible that the company's view changed as of late as evidenced by an out-of-court settlement with E-Watch in January 2017 and Network-1 Technologies in July 2016.
Posted-In: Apple Apple PatentAnalyst Color News Legal Analyst Ratings Movers Tech Best of Benzinga
View Comments and Join the Discussion!