Automakers Shift Lanes As Disruptive Technologies Take Over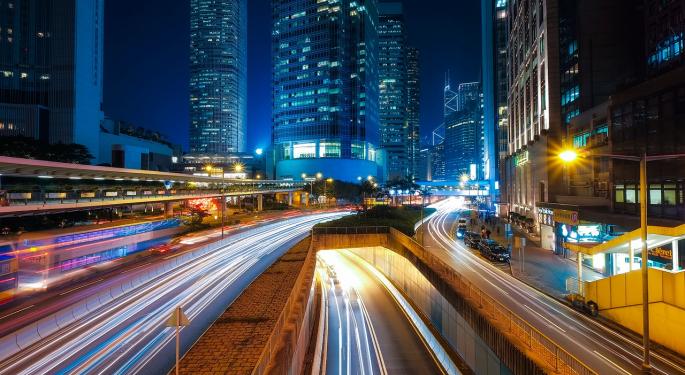 It is the battle of tradition versus the modern, which possess disruptive potential.
Traditional automakers such as General Motors Company (NYSE: GM), Ford Motor Company (NYSE: F), Fiat Chrysler Automobiles NV (NYSE: FCAU) and Toyota Motor Corp (ADR) (NYSE: TM) are facing stiff competition from a new breed, possessing technological prowess, including the likes of Tesla Motors Inc (NASDAQ: TSLA), Alphabet Inc (NASDAQ: GOOG) (NASDAQ: GOOGL)'s Google, Apple Inc. (NASDAQ: AAPL) and Uber.
Traditional Automakers And Business Models
The business model of traditional automakers depends on personal ownership of cars sold through a powerful network of car dealers. Automakers have been able to push through sales volumes amid a vibrant economy, that boasts of a strong labor market and increasing propensity of consumers to spend. In 2016, auto sales rose to a record 17.5 million units on a seasonally adjusted annual rate, up marginally from last year.
How Apple And Google Challenge The Traditional Players
Google and Apple are attempting to combine the digital world with the mobile world through their driverless technology and electric vehicle ventures. In December 2016, Google announced plans to spin off its autonomous vehicle project from its research lab X, instead preferring to operate it as a stand-alone company, going by the name Waymo. The move is seen by analysts as a signal that the vehicle is ready for launch. Sensor technology and machine learning are two pillars on which the self-driving cars are built.
This was also seen as a move by analyst as amounting to Google shelving its self-driving car project and instead going the traditional auto way, as reports suggested it has hired new employees to work under former Hyundai executive John Krafcik.
Michelle Krebs, director, automotive relations, Cox Automotive, and senior analyst with Autotrader clarified to Benzinga that Google is focusing on the self-driving technology and letting others build the hardware of the vehicles, which she termed is a smart move.
In December 2016, Google unveiled the Chrysler Pacifica minivans, armed with self-driving technology, which it developed in collaboration with Fiat Chrysler. These vehicles, numbering 100, would join Google's fleet this year. Honda announced in December last it is in talks with Google's Waymo to add self-driving technology into some of its Japanese cars.
Tesla's fleet has a semi-autonomous feature called Autopilot that can pilot the car through long stretches. The company claims that all its vehicles are equipped with hardware needed for full self-driving capability.
Meanwhile, Apple is reportedly working on an Apple-branded electric car through a project named Titan since 2014. Reports of Apple trimming workforce attached to the project late last year set the tongues wagging about Apple being uninterested in making a car but instead seeks to channelize resources on software for autonomous vehicles.
Given the secrecy shrouding Apple's car venture and citing the turmoil in Apple's program, with people leaving or being shuffled about, Krebs said she thinks Apple will also end up as a technology provider, not a car maker, although that is let to be confirmed.
There is still no clarity on the degree of commitment that Google and Apple has towards developing their own vehicles. These companies with deep pockets and large cash hordes could be potent and veritable threats, as they play the role of a disruptor.
Forbes contributor Chunka Mui highlighted in an article Google's claim that the driverless technology could help in saving billions of dollars in costs through reduction in traffic accidents, wasted commute time and energy and the number of cars.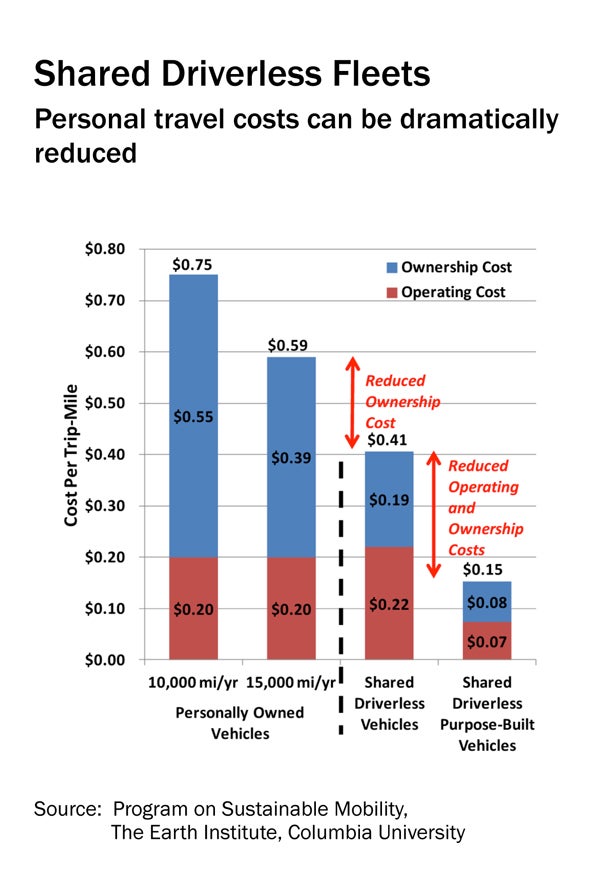 Threat From Unexpected Quarters
With the craze to own a car on the wane, younger generation is now gravitating more towards using ride-hailing and car-sharing services. A survey revealed that users of these services are less likely to buy a car. With these services offering the ease and convenience youngsters are seeking, car buying has taken a back seat.
This is reflected in the success of bike-sharing and car-sharing services such as Zipcar and rid-hailing services such as Uber and Lyft. Uber has also tested its driverless car, though equipped with a safety engineer, in Pittsburgh.
Taking on Challenges Posed By Tech Titans And Ride Sharing/Hailing Services?
Sensing that they will take a huge hit if they do not adapt to the changing automobile market landscape, traditional automakers have begun scouting for opportunities.
General Motors acquired self-driving car start up Cruise Automation in 2016, reportedly spending $1 billion for it.
In December 2016, Ford unveiled its second-generation driverless Fusion hybrid, with the company testing its original autonomous car in California, Arizona and Michigan. The company expressed confidence in meeting its deadline of creating a fully autonomous car that can be used for ride-sharing and ride-hailing services by 2021.
At the CES 2017, Fiat Chrysler unveiled its first all-electric and self-driving car concept, with the family-focused minivan named Portal.
Sharing A Ride With Ride Sharers/Hailers
After General Motors set the ball rolling by picking up a stake in ride-hailing service Lyft, Toyota Motor Corp (ADR) (NYSE: TM) followed up, investing in Uber. Not wanting to be left behind, European automakers Volkswagen AG (ADR) (OTC: VLKAY) and BAYER MOTOREN WERK ADR EACH REPR 0.33333 SHS (OTC: BMWYY) purchased shares in Gett and carpool platform Scoop. Volkswagen, BMW and Daimler AG (OTC: DDAIF) had earlier unsuccessfully tried running their own car sharing ventures.
Evolving Scenario
Analysts think traditional automakers still possess an upper hand, at least due to their sheer size. And added to that, their recent push toward buying or forging partnerships with technology companies to take on the tech stalwarts is likely to stand them in good stead.
Krebs is of the view that traditional automakers can compete quite well. She doesn't see it as an us versus them. "What's clear is that tech companies are partnering with or selling to traditional automakers. In the end, I suspect tech companies will find it far more profitable to supply the technology and not build the vehicles," Krebs explained.
General Motors apart from being a participant in Mobileye NV (NYSE: MBLY)'s REM, also has a subsidiary called OnStar, which provides in-vehicle services such as turn-by-turn navigation instruction, automatic crash response and roadside assistance, all delivered via CDMA cellular connection.
Meanwhile, regulatory hurdle could also pose a threat to faster penetration of the self-driving technology. Krebs told Benzinga, "NHTSA has issued guidelines, but a problem is that regulations vary state-by-state. Some states are on top of the game and have regulations in place to allow for testing and, in some cases, operating self-driving cars. Other markets do not, i.e. Uber's battle with the city of San Francisco."
Will Overall Car Sales Sag?
Krebs is not quite sure how these technologies will affect overall car sales. In response to Benzinga's query on the impact on overall cash sales, Krebs said, "Automakers are looking at different business models to make money. In any case, fully self-driving cars for individuals is not imminent on a large scale."
Traditional automakers may not be a dying breed. Consumers will still be buying own vehicles. The regulatory and technological hurdles that stand in the way of commercialization of self-driving technology give leeway for these companies to survive. When the technology does sweeps over, overcoming challenges, the traditional automakers, given their investments in it, do stand ready to take a piece of the pie.
View Comments and Join the Discussion!
Posted-In: Apple TitanAnalyst Color Travel Top Stories Tech Trading Ideas Interview General Best of Benzinga