A Macro Strategist's Forecast For 2017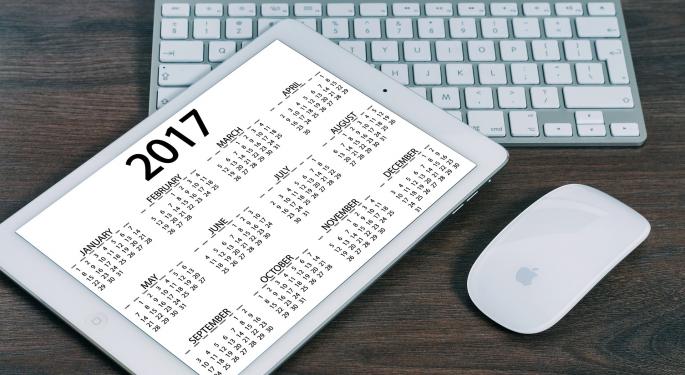 Friday's edition of Benzinga's PreMarket Prep saw a visit from Peter Tchir, the head of macro strategy at Brean Capital, who gave his thoughts on the Bureau of Labor Statistics non-farm payroll report, the longevity of President-elect Donald Trump's online influence and the potential resurgence of active money management.
Fewer Jobs, But Bigger Checks
At the top of the discussion was the recently released non-farm payroll report, which Tchir felt was a little too sloppy to draw any clear conclusions from. "You look at the headline numbers, jobs are a little bit weaker, so you could make the story that maybe the economy is not as good as people hoped, and that the analysts got ahead of themselves. At the same time, you saw a big increase in wages, so there is some case to be made that maybe the economy has turned a corner."
-However, Tchir did seem confident that early predictions on a series of rate hikes throughout 2017 were unlikely to manifest. "I think they will try and get one more in, probably in February, wait a little bit after Trump takes office. They clearly want to hike a little bit more; I just don't think the data will be supportive enough for that."
Trump's Tweets Meet Resistance
Regarding the president-elect, Tchir zeroed in on Trump's recent Twitter Inc (NYSE: TWTR) habit of singling out and admonishing specific companies' business decisions. Tchir questioned whether that tactic would continue to be effective after receiving some push back from Toyota Motor Corp (ADR) (NYSE: TM), his most recent target. "He came out and tweeted against Toyota and knocked Toyota's stock down. If you look through what is going on Twitter and traditional media, Toyota is pushing back, and the Japanese government is pushing back." He's had carte blanche until now, where when he says something, things happen, he gets his way."
Tchir elaborated by positing whether Trump's Twitter influence may be beginning to wane and whether that might temper some of the market expectations surrounding his presidency. "This could be a very interesting turning point, and it feeds into the rest of my issue," he said, adding, "which is that he is not going to have as easy of a time getting things done as he would like or as the markets are starting to build in."
Active Management And Stupid Beta
Concerning the markets in general, Peter Tchir made the prediction that 2017 could be a year of redemption for active investment managers who have been losing assets to more passive strategists for the past few years. He supplemented, "I think a couple things are coming together that will give the active mangers the opportunity to outperform and to shine and also they have the need to do it."
With the consequences of 2016's more surprising global and political developments like Brexit and Trump's election victory, Tchir predicted that 2017 will be the time for active managers to capitalize on riskier, high yield investments. On the other hand, Tchir was dim on the future of trading solely off beta and historical market trends. "All of our data tends to rely very heavily on seasonal adjustments, and that relies on history." He pointed to changes in technology and consumer trends, particularly among millennials, saying, "The data is based on these longer-term trends, I think some of these trends have shifted pretty dramatically."
Listen to the full discussion with Tchir at the 31-minute mark in the clip below.
PreMarket Prep is a daily trading ideas show that focuses on technical analysis and actionable short term trades. You can listen to the show live every morning from 8–9 ET here, or catch the podcast here.

Posted-In: Analyst Color Politics Topics Top Stories Economics Federal Reserve Markets Media Best of Benzinga
View Comments and Join the Discussion!