Kohl's Comps: We Knew They'd Be Bad, But Not This Bad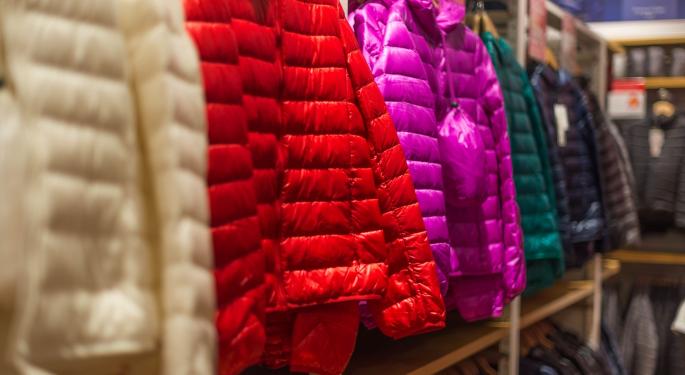 Daniel Binder of Jefferies was expecting Kohl's Corporation (NYSE: KSS) to report poor holiday comps. However, the results were far worse than he anticipated. Despite the disappointment, he maintains a Buy rating on Kohl's stock with a price target lowered to $54 from a previous $57 following the company's poor holiday season performance announcement.
Disappointments Abound
Binder noted that ahead of Kohl's sales announcement, he was expecting the department store to report a same-store sales decline of 1.5 percent. However, the results were softer at negative 2.1 percent, while the sales mix during the holiday season skewed toward promotional periods and lower margin categories.
Binder continued that Kohl's traffic was also worse than expected while private label sales and company exclusives performed "quite poorly."
As if the company's woes weren't enough to alarm investors, Kohl's better performing categories, such as men's, small electrics, footwear, electronics, athletic shoes, active and basics, also happen to be lower margin categories. Higher margin categories such as women's and accessories were soft.
Why Stay At Buy?
So, why the Buy rating?
Not all is doom and gloom moving forward for the department store, in the analyst's opinion. Binder noted that Kohl's will oversee launches of exclusive brands such as Simply Vera Vera Wang while a planned Under Armour Inc (NYSE: UAA) (NYSE: UA.C) nationwide launch will prove to be the largest comp driver.
With that said, Binder argued that despite Kohl's current low valuation and poor expectations following Wednesday's announcement, product comp drivers will serve as a positive catalyst moving forward.
View Comments and Join the Discussion!
Posted-In: Daniel Binder holiday salesAnalyst Color News REIT Analyst Ratings Movers Real Estate Best of Benzinga