SkyTides: Insulet's President Provided 'Critical Misinformation To Investors'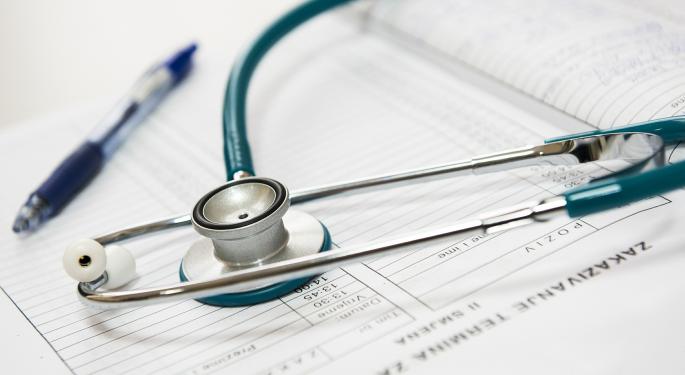 SkyTides on Friday continued its assault Friday on Insulet Corporation (NASDAQ: PODD) by releasing yet another report containing allegations of deceptive behavior within the company. The new report focuses on information that Insulet's president Shacey Petrovic supplied to shareholders.
SkyTides believes Petrovic mislead shareholders by misrepresenting the threat that Medtronic PLC (NYSE: MDT)'s recently-approved 670G insulin pump poses to Insulet's business.
SkyTides takes objection to the following quote that Petrovic made on a recent conference call with investors:
"As we've stated many times, we are laser-focused on new patient starts coming from multiple daily injection patients, not from patients already using competitive pump…our messaging is focused on the multiple daily injection patients. That is no where 670G is focused."
SkyTides followed up with a conversation with Medtronic's diabetes consultant team to confirm the 670G's target market.
"Absolutely all of our insulin pump devices are marketed toward anyone who is using insulin," one team member told SkyTides. "So that includes, obviously, Type 1s but also Type 2s whose medication no longer works and are using insulin in an injectable form."
SkyTides also asked a member of Medtronic's investor relations team whether the company expects to target new patients with the 670G or take market share from competitors. The representative confirmed that the goal is "all of those things."
According to SkyTides, Insulet's stock is due for a selloff in-line with the ones endured by Medtronic competitors DexCom, Inc. (NASDAQ: DXCM) and Tandem Diabetes Care Inc (NASDAQ: TNDM). Since the beginning of November, Insulet's stock is down 22 percent. In that same time, DexCom's stock is down 31 percent and Tandem shares are off 69.5 percent.
Posted-In: Diabetes OmnipodBiotech News Short Ideas Legal Trading Ideas General Best of Benzinga
View Comments and Join the Discussion!