Why Sector ETFs May Be Better Than Individual Stocks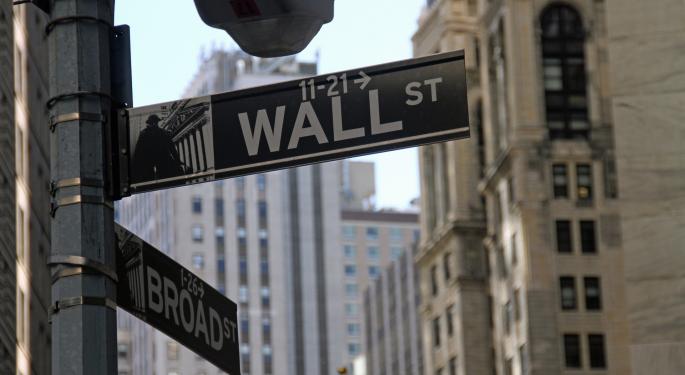 An old school complaint pertaining to exchange traded funds, specifically the equity-based variety, is that ETFs are unlikely to outperform the best-performing stock in their respective lineups over a year or longer holding periods.
Naysayers responsible for proliferating that criticism often if not always forgot to mention that the ETF in question was also likely to outperform the worst-performing members of its lineup, but that may be a story for another day.
The Appeal Of Sector ETFs
Data suggest that employing sector ETFs, such as the Health Care SPDR (ETF) (NYSE: XLV) and the Financial Select Sector SPDR Fund (NYSE: XLF), can be a more than suitable replacement for actively picking individual stocks. After all, few active managers consistently beat their benchmarks, confirming that, yes indeed, stock picking is difficult.
It's Still Incredibly Difficult To Stock Pick
Even if a stock picker is able to successfully pick the right sector at the right time, the odds are still stacked against him or her. In a note out Tuesday, State Street Global Advisors (SSgA), the company behind the SPDR ETFs, looked how many S&P 500 stocks outperformed or underperformed their sector averages by at least 10 percent in a given year from 2006 through 2015.
The best year in terms of underperformance, meaning the year in which there was the smallest number of S&P 500 stocks lagging their sector benchmarks by 10 percent or more, was 2007 when 53.5 percent of the S&P 500 committed that offense, according to SSgA data. Conversely, the year in which the most S&P 500 constituents outpaced their sector averages by at least 10 percent was 2009 when just under 45 percent accomplished that feat.
An Example
XLV, the largest healthcare ETF, and the healthcare sector itself illustrate the difficulty in successfully picking individual winners.
"The top 10 percent of health care stocks, on average, outperformed the bottom 10 percent by 100 percent every year over the past 20 years. This wide dispersion of winners and losers helps illustrate the challenge of picking the best performing health care stocks and the implications of choosing the worst ones," said State Street Vice President David Mazza in the note.
Mylan NV (NYSE: MYL), a stock that is no stranger to controversy, illustrates the risks of being stuck with a sector's worst dog. Over the past two years, shares of Mylan are down 35.1 percent. Although it is down 3.2 percent year-to-date, XLV is higher by nearly 4 percent over the past 24 months.
"But in the past five years, Mylan's volatility was two and half times that of the health care sector, and it had a downside capture ratio of 116 percent, meaning it lost more than the benchmark," added Mazza.
Yes, there will be times, particularly during bull markets, when some stocks easily top the sector ETFs of which they are members. During its most halcyon days, Apple Inc. (NASDAQ: AAPL) regularly drubbed Technology SPDR (ETF) (NYSE: XLK), and that is just one example. However, identifying the right sector at the right time is hard, but picking the right stock within that sector is infinitely more challenging.
Posted-In: Analyst Color Long Ideas Sector ETFs Education Top Stories Markets Analyst Ratings Trading Ideas Best of Benzinga
View Comments and Join the Discussion!