Last Night's Election - A Series Of Fortunate Events For Big Pharma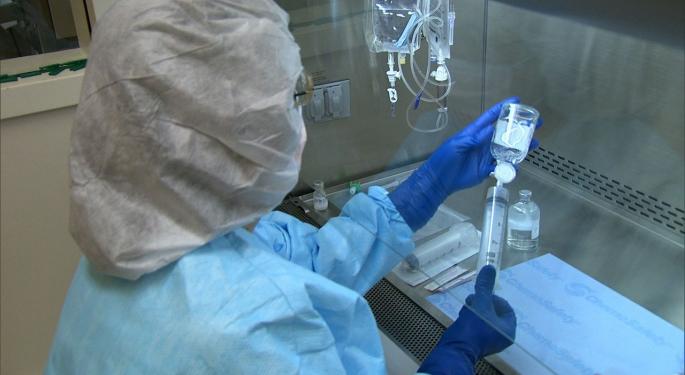 Pharmaceutical investors could breathe a sigh of relief after Donald Trump won the race to the White House, at least according to Alex Arfaei of BMO Capital Markets.
Arfaei commented in a research report on Wednesday that a Trump presidency, coupled with a Republican Congress and the apparent defeat of Proposition 61 in California are all factors that support the pharmaceutical industry.
Arfaei continued that the pharmaceutical space will be characterized by the following:
Lower drug pricing pressures.
The potential repeal of the Affordable Care Act ("Obamacare") with more industry friendly reforms.
Increased probability of lower corporate tax rates.
Profit repatriation.
Drug Pricing Pressures
Hillary Clinton campaigned on targeting drug prices, but her defeat in the election now makes her proposals much less likely.
Obamacare
Trump campaigned to repeal Obamacare and replace it with reforms that follow free market principles.
While the Republicans may or may not be successful in actually repealing Obamacare — and it is uncertain what it would be replaced with — chances are likely it will be replaced with reforms that are friendly to the pharmaceutical industry.
Corporate Tax Rates
The analyst views Trump's plans to lower corporate tax rates from 35 percent to 15 percent as being favorable for the pharmaceutical industry. In addition, Trump's proposals of allowing companies to repatriate foreign cash at a one-time 10 percent tax rate will result in increased capital returns to shareholders through dividends and share buybacks.
Top Pick
Arfaei concluded that the U.S. election should be viewed as positive for the entire pharmaceutical universe, particularly for Pfizer Inc. (NYSE: PFE).
At Last Check ...
iShares Dow Jones US Pharm Indx (ETF) (NYSE: IHE) was up 5.5 percent at $143.29.
iShares NASDAQ Biotechnology Index (ETF) (NASDAQ: IBB) is up 7.47 percent at $281.16.
Pfizer was up 6.33 percent at $31.90.
SPDR S&P Biotech (ETF) (NYSE: XBI) was up 8.31 percent at $62.59.
SPDR S&P Pharmaceuticals (ETF) (NYSE: XPH) was up 5.31 percent at $40.23.
View Comments and Join the Discussion!
Posted-In: Analyst Color Biotech News Specialty ETFs Health Care Politics Legal Analyst Ratings Best of Benzinga