Acacia Investors Show Concern As 2 Top Customers Issue Soft Guidance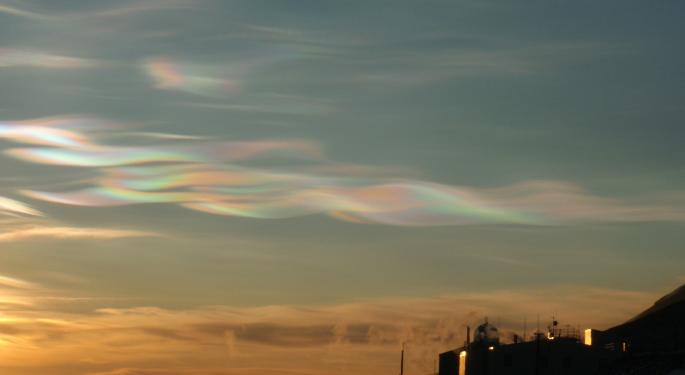 Acacia Communications, Inc. (NASDAQ: ACIA) shares are taking a tumble, with volume almost touching its average. This is seen as a sympathy move rather than caused by any fundamental reasons. A double whammy hit the company: Top customers ZTE and ADVA Optical Networking issued soft guidance on Acacia.
ZTE's Soft Guidance
Chinese telecom equipment maker ZTE Group, which is Acacia's top customer, reported earlier Thursday profit and revenue growth for the third quarter, although revenues trailed estimates by some analyses. The stock closed down over 1 percent in Hong Kong trading earlier Thursday. Estimates pitch ZTE's contribution to Acacia's business at 40 percent.
Dual Concerns For ZTE
Investors are also concerned about a potential ban of its products in the United States, as it invited the wrath of the U.S. government for not respecting the U.S. trade sanctions against Iran. Although the company is unscathed thus far due to a temporary pardon, customers are wary that anytime the feared development could materialize, scuttling its prospects.
ZTE reaped the benefits of the global thrust on 4G networks, supplying telecom equipment for the construction of base stations for the network. With most ground work on the 4G now complete, the company may soon see the advantage falling out of its equation.
ADVA Also Warns On Q4 Revenues
As if the Chinese hammering was not enough, another brewing storm hit Acacia as well. Germany's ADVA Optical Networking, which is Acacia's second-largest customer, issued below-consensus revenue guidance for the fourth quarter. As against the 149 million-euro Street estimate for the fourth quarter, the company said it expects revenues of 125 million euros to $140 million euros.
Acacia's over-reliance on a select few customers exposes the company to risks, as it gets 82 percent of its revenues from its top five customers.
Sector Moving In Tandem
Meanwhile, the Optical/Photonic sector is seeing weakness amid these warnings from customers. To take stock, below are a few stock moves in the sector at last check:
MKM Partners, meanwhile, is not too bothered about the weakness and recommends investors to buy the dip in some strong names in the sector such as Lumentum, Oclaro and Finisar.
At the time of writing, shares of Acacia were down 12.84 percent at $76.29.
View Comments and Join the Discussion!
Posted-In: ADVA Optical NetworkingAnalyst Color News Emerging Markets Markets Analyst Ratings Tech Trading Ideas Best of Benzinga