Mobileye Is A $10 Stock That's 'Hyper-Inflated', Could Collapse In 6 Months: Chowdhry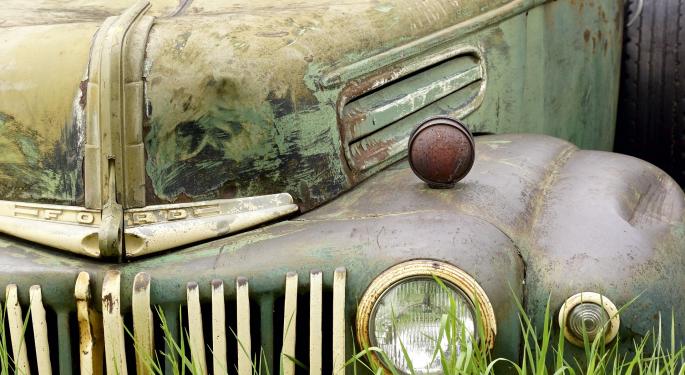 Trip Chowdhry of Global Equities Research cautioned investors to "get out" of Mobileye NV (NYSE: MBLY) stock as it "may collapse sooner than 6 to 8 months."
In a report, Chowdhry blasted Mobileye and its business practices that highlight its "stupidity."
Specifically, Mobileye demanded Tesla Motors Inc (NASDAQ: TSLA) not to use any data collected from its vehicles' cameras for any purpose other than helping Mobileye develop its products.
"Do you think, since your corporate servers are running on INTC Chips, it is okay for INTC to demand all your Data, just because you use INTC Processors," the analyst wrote. "This is the height of Stupidity that MBLY is showing."
Related Link: Analyst: Tesla Autopilot's Switch From Camera To Radar Bad News For Mobileye
Meanwhile, Chowdhry pointed out that Uber's Ford Fusion driverless car isn't using any of Mobileye's technology, nor is Uber's Volvo XC90. Uber uses an off-the shelf camera that costs less than $1 each and all the processing is completed on the on-bard computer. In fact, the Volvo vehicles are "for sure" using NVIDIA Corporation (NASDAQ: NVDA)'s Drive PX2 technology.
Tesla is also using a custom board in its driverless cars also using Nvidia'a Targa and Pascal processors.
Chowdhry suggested that Mobileye's cameras are now "relegated to tertiary role" and the future of the industry will consist of "fused sensors with a lot of software as a secret source."
Bottom line, Chowdhry stated Mobileye is a "$10 stock" that is currently "hyper-inflated" given its "obsolete" technology."
View Comments and Join the Discussion!
Posted-In: Car Cameras Global Equities Research Mobileye Nvidia Drive PX2 Self Driving CarsAnalyst Color Analyst Ratings Tech Best of Benzinga