Barron's: What's Next For Mutual Funds?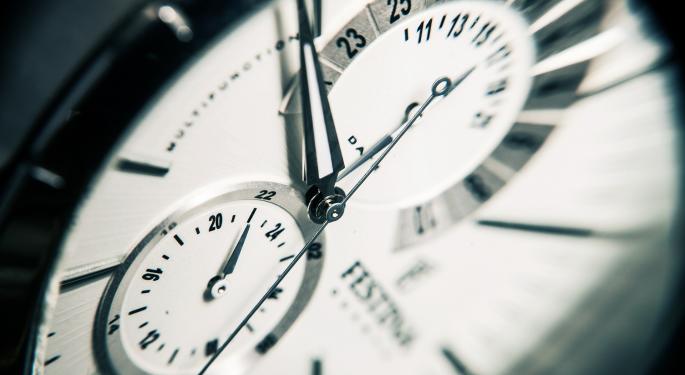 This weekend's Barron's includes the Mutual Fund Quarterly.
The cover story takes a look at the state of the mutual fund industry and what to expect in the next decade.
Other articles review how mutual funds fared in the second quarter and offer Jeffrey Gundlach's thoughts on stocks, Trump and more.
As investors flee actively managed funds, it is time to take a look at what works and what doesn't, according to this week's Barron's cover story. The quest for ever lower expenses no doubt will continue, with only the best stock pickers thriving. And discover why bigger may not always mean better.
"The Future of Mutual Funds" by Alexander Eule points out that after a half-century of robust growth, the mutual fund industry seems to have stalled, although it may have more to do with investors pulling their money out of traditional mutual funds in droves than it does with poor market performance. See which mutual fund giants have been hit the hardest and which are gaining ground.
Find out what dividing the industry into actively and passively managed camps shows about the state of things now. Also, how will the recent U.S. Department of Labor ruling requiring advisors to act as fiduciaries when choosing funds for retirement accounts come in to play? Is there still a place for good old-fashioned stock-picking?
"It is time to acknowledge the truth. Long-only active management in its current form is no longer a growth industry," says an annual report quoted in the article. Another expert says, "We need to have more investor confidence. If they believe the [Labor Department] rules will give them better transparency, better certainty that they're being treated right, and they invest more money for the long run, it's better for the country, it's better for their financial future, and it's really very good for the entire industry."
And see what Barron's believes the industry will look like in 10 years. Technology is likely to be the agent of change. Thus far asset managers have barely scratched the surface of what is possible. In fact, says the article, the industry looks like a dinosaur compared with much of Corporate America.
Related Link: Barron's Picks And Pans: Arista Networks, Northern Trust, 1-800-Flowers And More
Other Mutual Fund Quarterly Stories
How did mutual funds fare in the second quarter? An improved showing across many categories, including value and precious metals, enabled mutual funds to end the period in the black. A table reveals who the best performers were and who the laggards in the quarter were; another examines results by sector, covering 10-year period with quarterly dividends and monthly reinvestments included.
Another Mutual Fund Quarterly article takes a look at what's next for fund investors now that the industry's growth has stalled. Jeffrey Gundlach discusses his outlook on the post-Brexit stock and bond markets, as well as on Trump and gold. See why multifactor exchange-traded funds (ETFs) are gaining in popularity, and why foreign stock and bond funds that hedge back into dollars are the best bet.
Disclosure: At the time of this writing, the author had no position in the mentioned equities.
Keep up with all the latest breaking news and trading ideas by following Benzinga on Twitter.
Posted-In: Alexander Eule Barron's Jeffrey GundlachAnalyst Color Barron's Media General Best of Benzinga
View Comments and Join the Discussion!