Macroeconomics Expert Paul McCulley: 'I've Had It With My Profession'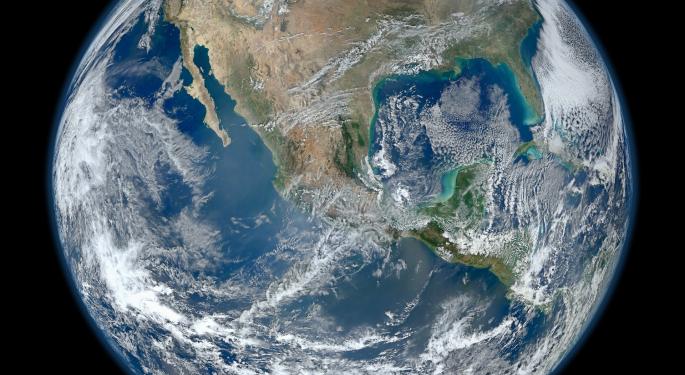 In a new blog post, former PIMCO chief economist Paul McCulley discusses his frustrations with today's economists. McCulley's most recent disappointment has to do with the community's reaction to the surprisingly weak U.S. jobs report in May.
Rather than focusing on the underlying cause of the weakness, he observed the majority of the post-report discussion was about whether or not the Federal Reserve now has egg on its face after it previously hinted at a June interest rate hike.
"No, the egg belongs on the face of my profession, which refuses to openly acknowledge that the economy's existential woe is a deficiency of aggregate spending, for which fiscal policy expansion—read dramatically larger fiscal debts—is the solution, not near-zero Fed policy rates," McCulley argues.
Related Link: Why Financial Experts Often Have Worse Market Judgement Than Retail Investors
"Most ordinary people would submit that as long as we're talking about interest rates in terms of zero-point-something, were talking about the moral equivalent of zero," he added.
McCulley argues that what the U.S. economy really needs is more public spending. He says fiscal deficits should be "dramatically bigger" in order to boost spending by the middle class.
The only reason the Federal Reserve would need to consider raising interest rates would be if the economy becomes overheated, which it is nowhere close to at the moment.
"Our country can 'afford' prosperity. It really can," McCulley writes. "There is absolutely no imperative whatsoever for the Federal Reserve to enforce anti-inflation discipline on fiscal policy."
McCulley calls for fiscal and monetary authorities to have the courage to ramp-up public spending and for the government to print however much money is necessary to create genuine economic growth until inflation forces the Fed to raise interest rates.
Posted-In: macroeconomics Paul McCulley PIMCOAnalyst Color Economics Federal Reserve Analyst Ratings Best of Benzinga
View Comments and Join the Discussion!