How To Hedge Against A Trump Presidency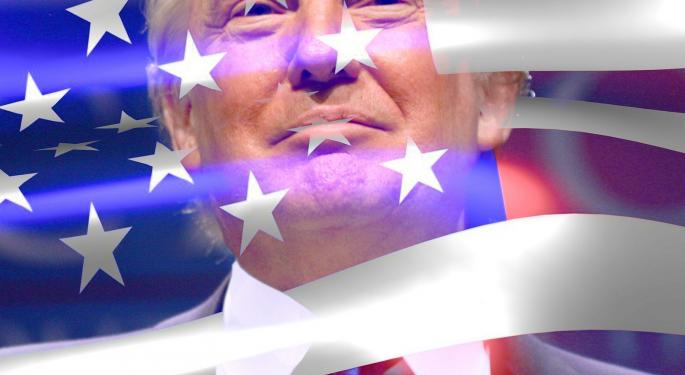 Can investors hedge their investments against a Donald Trump presidency? According to analysts at Citigroup and Barclays, such a trade is not only possible, but feasible.
According to Bloomberg, the Donald Trump hedge bet consists of shorting the Mexican peso, as the country's currency would likely "fall and fall quickly" if the presumptive Republican nominee trades in his residence at Trump Tower for the White House.
"The only thing you are certain of is that if Trump wins, the Mexican peso will be weaker," Bloomberg quoted Dirk Willer, a strategist at Citigroup in New York as saying.
Related Link: Trump Target Of New York Times Piece Yet Again: Atlantic City, Bankruptcy And "Protracted Failure"
Specifically, a Trump presidency could seize remittances from Mexico to pay for his planned wall to secure the southern border. Trump is also campaigning on renegotiating the North American Free Trade Agreement (NAFTA), which he claims is hurting U.S. businesses and jobs while benefiting Mexico.
Andres Jaime, a foreign-exchange strategist at Barclays was also quoted by Bloomberg as saying that even if Trump would reverse his position on Mexico, the peso would still be vulnerable.
"Listening to his rhetoric, you can tell the first country that would probably be affected would be Mexico," Jaime said while adding that shorting the peso would be "a good hedge."
A Few Names
Posted-In: Analyst Color Short Ideas Currency ETFs Politics Forex Markets Media Trading Ideas Best of Benzinga
View Comments and Join the Discussion!