Investors Are Overrating This 'Clueless' Google Exec's Abilities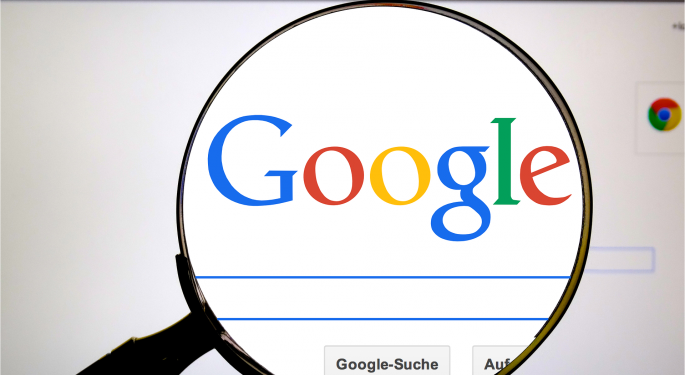 Following months of controversy, Tony Fadell has stepped down from his position as CEO of Nest, a home automation company under the umbrella of Alphabet Inc (NASDAQ: GOOGL). Global Equities Research's Trip Chowdhry believes Dianne Green, who is currently heading Google's cloud-computing business would follow in Fadell's footsteps.
"This is a classical mistake of overrating an incompetent person; sadly investors are making the same mistake by overrating Dianne Green abilities," Chowdhry wrote.
Following Alphabet's acquisition of Nest for $3.2 billion, many analysts had believed Fadell would make Google a leader in Home Automation systems. Chowdhry pointed out, however, that the company had not only wasted $3.2 billion, but had taken three years "to realize that Tony was a total disaster."
Related Link: Google Is Developing A 'Big Red Button' For Its AI Technology
Another Doze Of Reality
Chowdhry commented that investors would likely get the "same doze of reality" with respect to Green, whom he called "a clueless executive," saying that her heading the company's Cloud Computing business was "a complete joke."
Green had founded Bebop, which Google acquired for $380 million. Chowdhry stated that if Green hadn't been a member of Google's board, the company wouldn't have acquired "this junk."
The analyst added, "Basically, Dianne sells her company to herself, makes $380 million and in return is asked to lead Google Cloud group."
Chowdhry noted that Green had no credibility with the customers. In 2009, she would have driven VMWare out of business, if Paul Maritz had not come to its rescue.
"Sadly, as it has happened with GOOGL Nest, GOOGL Cloud will very likely have the same outcome, and 3 years from now, we will very likely read the following headline ... "Google Cloud a Complete Disaster - Dianne Green leaves GOOGL"," the analyst commented.
Posted-In: Dianne Green Global Equities Research Nest Tony FadellAnalyst Color News Management Tech Best of Benzinga
View Comments and Join the Discussion!