What Black Swan Events Threaten The Global Economy?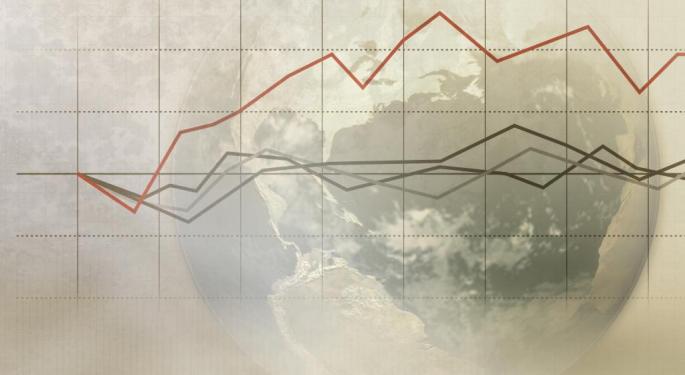 The "black swan" theory describes an event that isn't only surprising, but has a major effect on an event.
Naturally, when a major bank is out with a list of black swan events that can threaten the global economy, investors will pay close attention. This is what analysts at France-based Societe Generate did as they warned its clients on Tuesday that the global economy is far from secure and risks are real.
First, the bank estimated there is a 30 percent chance of an economic "hard landing" for China.
Related Link: Credit Suisse Sees 2150 For The S&P 500
"The potential for policy errors in China is substantial, and all the more so since a new bubble appears to be building in the property market," CNBC quoted Societe Generale analysts, led by Patrick Legland and Michala Marcussen, as saying in their quarterly report. "The authorities are clearly keen to start recognizing and tackling the mountain of non-performing loans. The approach will be one of trial and error, with the downside risks implied in the name."
Meanwhile, the analysts identified a black swan event that has a higher probability of playing out as they suggested there is a 40 percent chance of a "double-drag" from European policy uncertainty.
A "sharp re-pricing of Fed expectations" ranked third on the list with a 25 percent probability.
"If the Fed sends too hawkish a message, the risk is that the re-pricing could turn disorderly," the analysts said in their report. "On the flip side, too dovish a Fed could see bond markets unnerved by higher inflation readings and an ever tighter labor market."
Finally, the risk of a "sharply weaker global growth" has a 20 percent probability of occurring.
View Comments and Join the Discussion!
Posted-In: Black Swan Black Swan Economics CNBC CNBCAnalyst Color Economics Analyst Ratings Media