Tech Data's 20% Pullback Is An Overreaction; 5 Reasons Apple Revenue Could Grow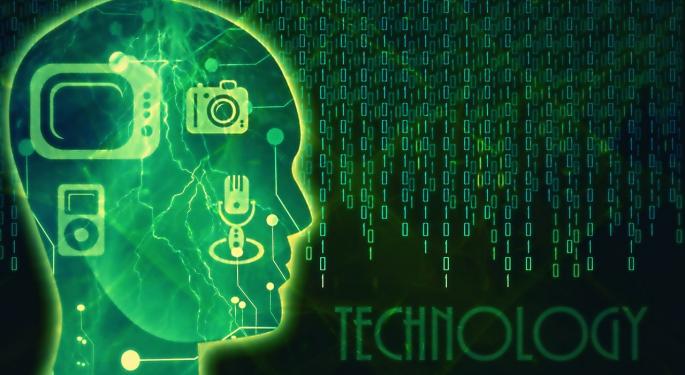 The recent 20 percent drop in Tech Data Corp (NASDAQ: TECD) is an "overreaction," according to a note from Brean Capital, which says the company can continue to grow its revenue from Apple Inc. (NASDAQ: AAPL).
"TECD's stock has been off 30 percent from its high (along with much distribution), and we believe investors could realize there has been an outsized over-reaction when TECD reports on Thurs AMC (5/26)," analyst Ananda Baruah wrote in a note.
Tech Data, a distributor of technology products, is expected to report its first quarter results on May 26. Wall Street expects the company to earn $$0.94 on revenue of $6 billion.
Related Link: The Bias At Facebook Is Real, But It Has Nothing To Do With Politics
"[W]e believe that TECD remains in a stronger position to do Street Apr Q &Jul Q revenue and EPS of $6.0 billion and $0.94, and $6.4 billion and $1.36 than the stock would suggest (Apr QEPS guidance of $0.90–$0.98)," Baruah said.
Baruah also noted that the investors are yet to fully understand the dynamics between Tech Data and Apple. The analyst recalled that in the last four quarters, Apple has grown to 24 percent of Tech Data's revenue from 20 percent.
Apple Revenue Growth Potential
Following are the five reasons why Tech Data could grow its Apple revenue according to Brean:
1. "iPhone revenue accounts for just 1/3 of TECD's AAPL revenue;
2. "AAPL doesn't sell iPhone in the U.S., and in this way has reduced Geo exposure;
3. "AAPL sells the complete product portfolio, and in the Jan Q added the iWatch, AAPL TV, & Beats, and as such is still ramping into those programs;
4. "TECD continues to gain share inside of AAPL itself; and
5. "TECD is a very important partner for AAPL driving the Mac into commercial environments, as AAPL will reply entirely upon partners. Tim Cook as characterized this as a $15 billion opportunity."
The Pullback
The analyst attributed Tech Data's recent pullback to soft demand from PC industry and iPhone, various enterprise OEMs such as EMC Corporation (NYSE: EMC) and peers such as SYNNEX Corporation (NYSE: SNX), Ingram Micro Inc. (NYSE: IM) and Avnet, Inc. (NYSE: AVT) having reported soft numbers.
"While the aforementioned is accurate, we'd like to point out the following tailwind 'counters' to the various 'headwind-points,' which we believe may not be fully understood by investors," Baruah noted.
Baruah, who has a Buy rating on the stock, highlighted that the company has "greatly diversified its 'mobility' portfolio away from PC's," putting it in a position to participate in a shift away from PCs to other devices.
"We note that while we believe PC's may be 15 percent +/- of overall revenue, Mobility is >10 percent (smartphones and tablets), and so TECD has a very balanced portfolio of 'content creation & consumption devices'; we note that TECD sells everything from iPhones to Samsung Android to iPads to Microsoft Surface," Baruah elaborated.
The flexibility also gives the company to engage itself in businesses that generates attractive operating margin and return on invested capital. The analyst also said the company's data center is now 40 percent of revenue, and "they have been humming in recent Q's."
Related Link: Will Target's Controversial Transgender Bathroom Policy Impact Its Bottom Line?
Looking Forward
In that context, key takeaways include:
1. "Generally speaking TECD's key DC segments has very been growing 10+ percent, including networking, software and security;
2. "TECD is the largest DC vendor in Europe, stronger than even ARW & AVT;
3. "TECD's DC portfolio includes CSCO, IBM, & VMW, which not all distributors sell; and
4. "The confluence of these is allowing TECD to gain share not only with customers, but also inside of key product vendors as well."
The analyst added, "TECD is benefiting from Dell moving $2 billion into distribution across its entire product portfolio."
According to TipRanks, Baruah has a success rate of 45 percent with an average return per recommendation of -4.2 percent. The analyst is ranked 3,571 out of 3,929 analysts.
Shares of Tech Data closed Friday's regular trading session at $66.22, and the stock was up 0.82 percent at $66.76 in Monday's morning session. Baruah has a price target of $82.
Posted-In: Analyst Color Earnings Guidance Price Target Previews Reiteration Analyst Ratings Movers Best of Benzinga
View Comments and Join the Discussion!