Phil LeBeau Breaks Down General Motors' Weaker-Than-Expected April Sales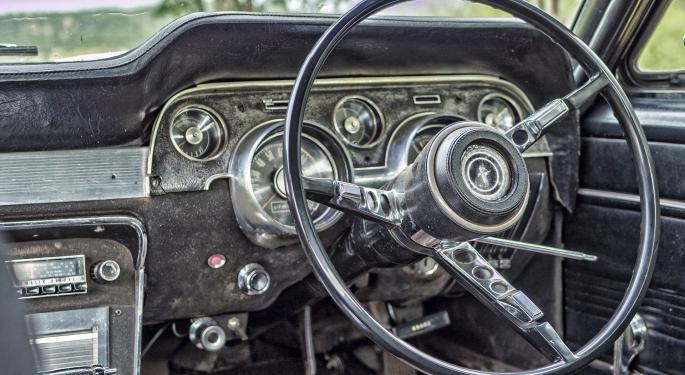 Shares of General Motors Company (NYSE: GM) were trading lower by more than 2 percent Tuesday morning after the company reported its U.S. April sales data.
General Motors said its total April U.S. sales fell 3.5 percent from a month ago to 269,557 units.
CNBC's auto expert Phil LeBeau broke down General Motors' sales figures and offered his quick take.
LeBeau acknowledged that General Motors' sales data was "a little weaker than expected" at 3.5 percent, which fell short of the 2.3 percent some analysts were expecting. He added that the sales miss is "not a huge deal" based on two pieces of information from sales report.
First, LeBeau noted that General Motors' day supply stood at 71 days, just three days above a normal range of 60 to 69 days. He suggested that a 71-day reading doesn't represent a "huge inventory issue."
Second, LeBeau pointed out General Motors estimated that the seasonally adjusted annual selling rate for light vehicles during the month was 17.6 million units. If the company is correct in its estimate, it will "alleviate a lot of concerns" that existed last month when the sales rate was 16.6 million.
He continued that by putting adding April's new data, the monthly sales rate is hovering around the 17.3 million mark, which is "roughly in-line with what people have been expecting this year."
Posted-In: Auto Sales Data CNBC GM Sales Data Phil LeBeauAnalyst Color Retail Sales Media
View Comments and Join the Discussion!