Death Of Golf As An Investment? Kerrisdale Capital Shorts ClubCorp, Sees 80% Downside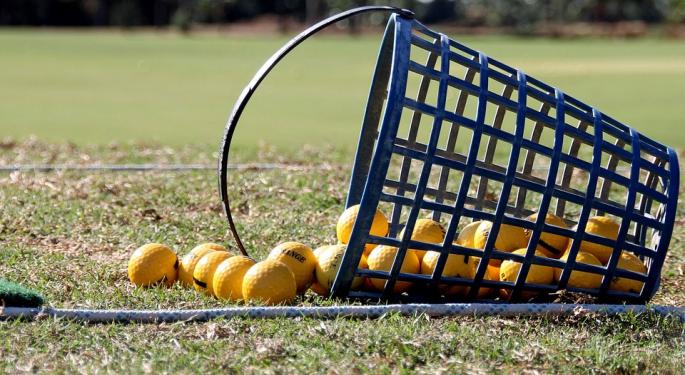 Kerrisdale Capital, a private investment firm, released a new research note on Thursday which argued that ClubCorp Holdings Inc (NYSE: MYCC)'s stock has an 80 percent downside.
ClubCorp is an owner and operator of private golf and country clubs across the U.S.
According to Kerrisdale, the company has grown itself at a time when the popularity of golf has shrunken, as evidenced by declining golf participation, rounds played and sales of golf equipment. At the same time, the age of the average golfer has trended higher.
"Though these demographic pressures strain the entire industry, ClubCorp suffers further from the nature of its competition: not-for-profit, member-owned clubs that strive not to maximize the bottom line but simply to provide a good experience," Kerrisdale Capital argued in its report.
"As these clubs plow any efficiency gains back into additional amenities for members, ClubCorp must keep up by way of its own continuous improvements, resulting in persistently high capital expenditures and weak returns."
Kerrisdale continued that its on-the-ground research and discussions with golf-club general managers (many of which compete directly with ClubCorp) reveal the industry is plagued with low margins, weak membership growth and continuous capex projects. In fact, the report stated that ClubCorp is performing "worse than average" as member attrition is 3 times the industry median.
Kerrisdale further argued that ClubCorp's problems extend beyond industry-wide golf trends. The company's billion dollar debt burden at nearly 10x unlevered cash flow "leaves the equity almost no downside support." The report added that any "economic hiccup" could "wipe out shareholders entirely."
Despite the serious risk, ClubCorp shares offer investors just a 5 percent free-cash-flow-yield, an "appallingly slender" compensation for "such massive risk."
Kerrisdale concluded that a discounted cash flow model values ClubCorp's equity at just $2.75 per share - less than 80 percent its current price. However, given the company's "fragile capital structure" and "large contingent liabilities," the stock could "easily be a zero."
"To those who are long shares: Fore," the report concluded.
Shares of ClubCorp were trading lower by around 10 percent after Thursday's market open.
View Comments and Join the Discussion!
Posted-In: Analyst Color News Short Sellers Short Ideas Hedge Funds Sports Top Stories Trading Ideas Best of Benzinga