Betting On The Pfizer-Allergan Merger? You Now Have A 35% Arbitrage Opportunity After New Treasury Fears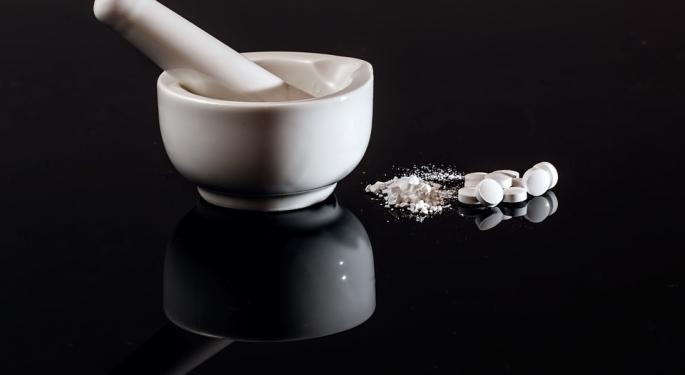 Allergan (NYSE: AGN) shares fell as much as 20 percent in Monday's after-hours session amid fears that the U.S. Treasury Department and the Internal Revenue Service have revamped their efforts to limit domestic companies from doing so-called "tax inversion" deals.
These strategies, typically performed by companies aiming to reincorporate in countries outside of the U.S. at lower tax rates, have been subject of debate in the past.
"Today, we are announcing additional actions to further rein in inversions and reduce the ability of companies to avoid taxes through earnings stripping," Treasury Secretary Jacob Lew said in a new statement. "This will have an important effect, but we cannot stop these transactions without new legislation. I urge Congress to move forward with anti-inversion legislation this year," Lew added.
The moves taken by the Treasury Department seek to limit inversions by disregarding foreign parent stock attributable to recent inversions or acquisitions of U.S. companies. "This will prevent a foreign company (including a recent inverter) that acquires multiple American companies in stock-based transactions from using the resulting increase in size to avoid the current inversion thresholds for a subsequent U.S. acquisition," officials said.
The plans will allow the IRS to better measure a company's debt and equity instruments separately, and also updated a joint report with the White House on the best steps forward for federal business tax reform.
35% Arbitrage Opportunity
Allergan shares fell as low as $216 apiece on Monday after closing the regular session near $278. Given its proposed merger with Pfizer Inc. (NYSE: PFE), which prices Allergan at an implied $333.24 per share, the stock now presents a 35 percent arbitrage opportunity. Of course, that implies heavy risk the deal will fall through, something CNBC's David Faber suggested.
"The notional dollar spread between where [Allergan] is trading and the implied [Pfizer] deal value is roughly $27 billion, nearly one-third of the total notional dollar spread across the risk arb universe [about $84 billion]," a Deutsche Bank analyst wrote on Monday morning -- and that was before the selloff.
Posted-In: Analyst Color Biotech Long Ideas M&A News Health Care Legal Top Stories Best of Benzinga
View Comments and Join the Discussion!