Pre-Merger Earnings Expectations For Rite Aid, Walgreens And Bed Bath & Beyond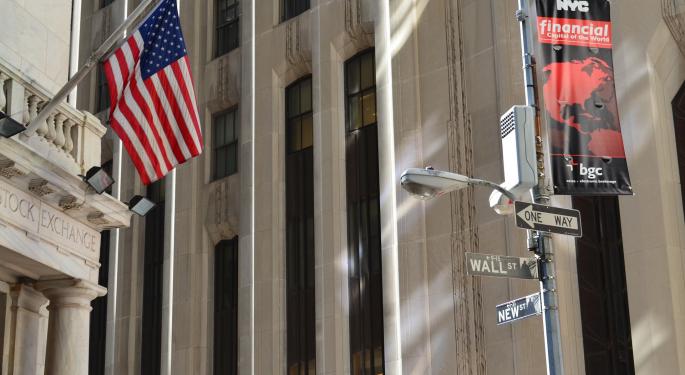 Two merging drug store giants are scheduled to share their latest earnings reports this week.
Wall Street consensus forecasts see earnings growth from just one of them.
A domestics superstore operator is also on deck this week to post its latest quarterly results.
Before the new earnings season kicks off next week, drug-store giants Rite Aid Corporation (NYSE: RAD) and Walgreens Boots Alliance Inc (NASDAQ: WBA) are due to share their latest quarterly results. Note that these two companies are waiting on approval from regulators to merge, but the consensus forecasts of Wall Street analysts show differing expectations for their bottom lines.
Domestics superstore Bed Bath & Beyond Inc. (NASDAQ: BBBY) is also expected to step onto the earnings stage this week. The Wall Street view is that this specialty retailer will offer up very modest top-line and bottom-line growth in its report.
Below is a quick look at what is expected from these three reports, as well as a peek at some of the few others that are on tap this week.
Bed Bath & Beyond
In its report late on Wednesday, this New Jersey-based specialty retailer is expected to report that in the fiscal fourth quarter it had earnings of $1.80 per share, according to 27 Estimize respondents. That would be the same as in the corresponding quarter of last year. The Wall Street consensus estimate is just a penny per share higher, though it also was $1.80 just 60 days ago.
Like Wall Street, Estimize overestimated Bed Bath & Beyond revenue in the previous quarter, and this time Estimize is looking for about $3.37 billion, more or less in line with the analysts' forecast. That would be less than 2 percent higher year over year, but it would the highest in the past two years. Wall Street also sees revenue for the full year up less than 2 percent from a year ago.
Related Link: The Landscape Is Changing For Credit Card Companies: How To Invest In It
Rite Aid
The consensus Wall Street forecast calls for the third largest drugstore chain in the United States to post fiscal fourth-quarter earnings per share (EPS) of $0.06 (or half of the $0.12 reported in the year-ago period) but for revenue to have risen more than 22 percent to $8.40 billion. EPS have not topped expectations in the past three periods, falling in line in the third quarter and missing by a penny or two before that. However, the current estimate has not changed in the past 60 days.
For the full year, Wall Street expects to see $0.16 EPS and $30.87 billion in revenue. In the previous year, the company reported EPS of $0.42 on revenue of $26.53 billion. The full-year EPS estimate has not changed in the past 60 days either. Rite Aid is scheduled to share its latest results before Thursday's opening bell.
Walgreens
If the consensus of 38 Estimize estimates is correct, this Chicago-area based specialty retailer will say it had $1.29 per share earnings for its fiscal second quarter. That compares to EPS of $1.18 in the year-ago period and a Wall Street estimate of $1.28. Note that this would be the highest quarterly earnings results in two years, and both the analysts and Estimize underestimate EPS in recent quarters.
However, both Estimize and Wall Street overestimated revenue in the previous three quarters. When Walgreens reports early on Tuesday, they are looking for $30.73 billion and $30.66 billion, respectively, for the three months that ended in February. That would be a gain of more than 15 percent from the same period of last year, and also the highest revenue posted in two years.
And Others
Other companies that Wall Street analysts expect to show at least some earnings growth when they report this week include CarMax and Darden Restaurants. EPS at ConAgra Foods will be the same as a year ago, if the consensus forecast is correct, and an earnings decline is predicted for Monsanto.
In the following week, look for the latest quarterly results from not only Alcoa, but Bank of America, Citigroup, CSX, JPMorgan and Wells Fargo as the new earnings season gets underway.
At the time of this writing, the author had no position in the mentioned equities.
Image Credit: Public Domain
View Comments and Join the Discussion!
Posted-In: AlcoaAnalyst Color Earnings News Previews Crowdsourcing Trading Ideas General Best of Benzinga