Kerrisdale Capital Short Thesis On Sage Therapeutics: Lead Drug 'Likely To Fail' In Phase 3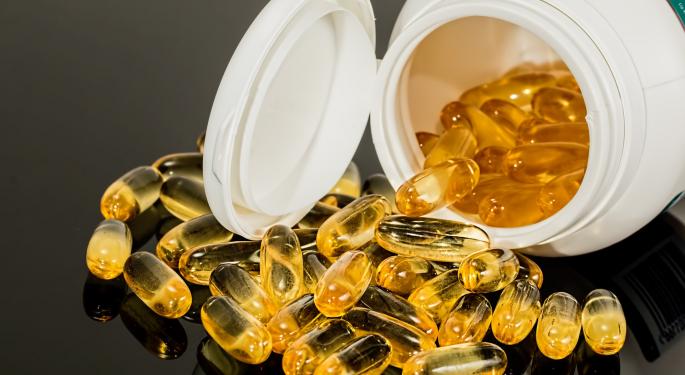 Kerrisdale Capital stated that in addition to a negative report, SAGE Therapeutics Inc (NASDAQ: SAGE)'s lead drug candidate "is likely to fail in Phase 3."
"While Sage bulls sometimes suggest that SAGE-547 can cure SRSE, a condition in which patients have long or recurrent seizures and don't respond to conventional treatments, the drug is really only a temporary fix," according to a press release.
"Suppressing brain activity can pause seizures and give patients time to heal, but existing drugs can already accomplish this; Sage's drug has little to add. Sage management argues that its drug is special because it affects a specific type of neurotransmitter receptor in the brain, but Kerrisdale's analysis of the scientific literature reveals that many other drugs do the same thing."
"SAGE-547 is just a band-aid," Kerrisdale stated. "SAGE-547 is nothing special."
Related Link: New Study Suggests Drug Prices Have Doubled Since 2011: What's It Mean For The Market?
'Overstated' Phase 1/2 Results
In addition to the claims that Phase 3 trials of SAGE-547 are unlikely to impress, Kerrisdale elaborated on past results, calling them "overstated."
"Kerrisdale argues that data from SAGE-547's small, uncontrolled Phase 1/2 trial, the main source of the market's optimism about the drug, are less impressive than investors appreciate."
The note continued, "Sage's stated 77 percent response rate excludes certain patients who received the drug but didn't improve and includes patients whose status epilepticus later recurred after an initial reprieve [emphasis omitted]. Moreover, Kerrisdale's review of the available evidence shows that at least two thirds of patients with advanced status epilepticus recover under existing therapies. Against that backdrop, SAGE-547 does not appear to confer a meaningful incremental benefit."
What This Means For The Stock
Kerrisdale claims, against the backdrop of SAGE-547's past performances and bleak outlook for Phase 3 to impress, the stock is worth significantly less than the current stock price.
"Kerrisdale believes that Sage is worth 70 percent less than its current stock price," the report said. "[I]t's main drug, SAGE-547, will likely fail to outperform placebo and has minimal commercial potential."
The analysts concluded, "Sage has played a weak hand very well, raising expectations ahead of its Phase 3 results. But given SAGE-547's 'more of the same' mechanism of action and the high rate of recovery achieved by standard treatments, we expect the drug to fail. Even if it succeeds the SRSE market is no great prize and will likely prove to be far smaller than the market believes. With the company's current valuation built entirely on hope, the downside is enormous."
Note: Kerrisdale holds a short position in Sage.
View Comments and Join the Discussion!
Posted-In: Analyst Color Biotech Long Ideas Short Ideas Top Stories Hot Trading Ideas General Best of Benzinga