6 Stocks Trending In Short-Selling Circles: Seadrill, Tesla, Weight Watchers And More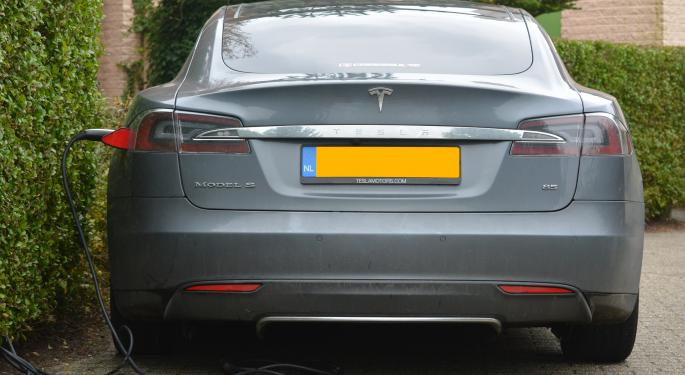 Every week, FIS' Astec Analytics provides intra-day short-selling market data to its clients. The firm's top pick from a securities lending perspective this week was Seadrill Ltd (NYSE: SDRL).
Other stocks that that saw plenty of short-selling activity included the following:
Below is a look at a list of top stocks in the Americas from a security lending perspective.
Seadrill
After a tough 2015 and troubled start to 2016, shares of Seadrill have started to recuperate and are trading double the price they were trading at a month ago. This led short-sellers to close out their positions, and short interest to fall more than 20 percent.
However, the cost to borrow declined "only slightly as the levels of supply fell, making the shares harder to source. Seadrill is not alone in demonstrating some good news in this week's Hot Stocks list, but the company is far from safety, and while short sellers remain in profit from the shares' precipitous fall, they appear ready to hold on to their positions."
Tesla Motors
Tesla fell one spot in Astec's list over the past week, after rising prices caught short-sellers short. With the shares now trading 15 percent higher than a year ago, after a 44.5 percent surge seen over the past month, "short sellers have stayed largely solid during this turnaround in the share price, but finishing the week at $207.50 still leaves a long way to go to hit the 12­month high of $282 seen last July. Until there is further serious upward momentum, it is likely that the short sellers will remain in position – when they start to move out, the charge to recovery could really be on."
Chesapeake Energy Corporation
Next up is another company that has been hit hard by the decline in energy prices. However, the stock seems to be recovering, having posted gains of more than 160 percent over the past month.
Borrow volumes dropped 13 percent over the last week of February and the first week of March. Last week, the volume fell an extra 15 percent. "While the falling short interest and rising share price will be welcomed by those long the share, there is a long way to go to regain the 12­month high of more than $16.50," the report noted. However, the turnaround may have started.
Weight Watchers International
Poor results had a big impact on shares of Weight Watches, and not even Oprah Winfrey's endorsement could help the stock, which lost more than 41 percent since the beginning of the year. While it is true that borrow volumes have dropped by about 4 percent, the number of shares being borrowed (measured as the proportion of the shares available to borrow) remained unchanged. This could be seen as an indication that "supply is getting squeezed off."
Last week, shares were flat . However, "with demand stretching supply, the cost to borrow remains very high, which will be stretching the will of those staying short."
ZIOPHARM Oncology
Shares of ZIOPHARM have been quite volatile over the past year, remaining mostly in negative territory. However, as the market became increasingly optimistic, a bull run took place, as of February 8 and into the company's fourth quarter earnings report on February 26.
A beat helped the stock rise further; nonetheless, this was accompanied by a 16 percent surge in short interest by March 4. This suggests that more than a few investors believe this price rebound may be only temporary. "With short sellers holding firm, they were proved right, and the shares fell back $0.71 to close the week at $8.24. While hardly a rout, it was vindication for the short sellers who chose to extend their positions," Astec assured.
SolarCity
Finally, there's SolarCity, which after losing almost 64 percent early in 2016, recuperated more than 57 percent of its value over the past month, aided by rumors about billionaire Elon Musk considering taking the company private.
"As of March 4, the shares were down some $40 from their 12­month high of $62.60 seen last May, but they closed up last week at $25.29. Short interest varied a little but closed up around 4 percent by volume, pushing the supply to breaking point," Astec said.
"With more than 96 percent of the shares available being borrowed, the cost to borrow Solarcity is being pushed ever higher. If the share price jumps up much further the elements of a short squeeze may well be in place, and it may be time for short sellers to cash in their positions and bank their not insubstantial profits," the note concluded.
Disclosure: Javier Hasse holds no positions in any of the securities mentioned above.
Posted-In: Astec Analytics FIS SunGardShort Ideas Trading Ideas Best of Benzinga
View Comments and Join the Discussion!