Obama Reverses Course On Atlantic Drilling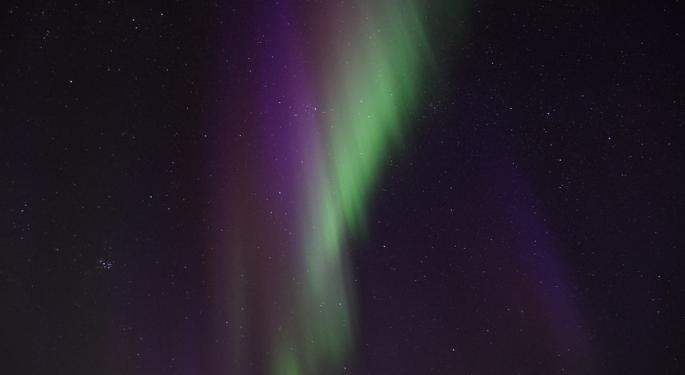 According to a recent Bloomberg article, President Obama may be reversing his position on drilling for oil and gas in the Atlantic, and the move may be pushing oil stocks down on Tuesday.
Obama's initial proposal recommended offshore drilling for oil from Georgia to Virginia and marked "the second time President Barack Obama has recommended unlocking areas in the U.S. Atlantic for oil drilling," according to a late-January Bloomberg piece.
January's proposal was slated for 2017–2022, but emphasized that actual drilling would be put off for a few years as leases "wouldn't be auctioned for at least six years."
"Managing the U.S. oil and gas boom has become a fraught issue for Obama, who has trumpeted the benefits of the jump in production and falling prices, while also seeking to balance it with a desire to combat climate change and guard against pollution," according to Bloomberg.
"Environmentalists say the administration hasn't done enough to counter the risks of spills such as the BP Plc disaster in 2010 and rising greenhouse-gas emissions."
Related Link: Desjardins: "Drilling Like It's 1999" OnShore Count Falls Below 500
The Revised Proposal
Therefore, the news that Obama has shifted his stance may come as a brief sigh of relief for environmentalists, and a blow to the back for the industry.
Bloomberg was quick to emphasize that the newest details are attributed "to an Interior Department official who requested anonymity because the plan wasn't yet public."
Bloomberg explained, "It is a major blow for the industry from a president who once promised an all-of-the-above approach to energy but is now moving aggressively to advance renewable power and cut the greenhouse gas emissions tied to burning fossil fuels.
"Energy companies had eyed the U.S. Atlantic, where drilling was abandoned decades [ago] because of high development costs, as a promised frontier, with the potential to supplement eventual production declines on shore."
While this reversal comes as news, it is by no means "gospel," according to Bloomberg, "Both the proposal and an environmental analysis of the program now will be subject to public comment and could be further revised before the Obama administration finalizes it late this year. The proposal may still set the stage for selling oil and gas leases in the Arctic waters of the Chukchi and Beaufort seas, as well as Alaska's Cook Inlet and the Gulf of Mexico […] It was unclear early Tuesday whether the administration had retained those auctions and all of that acreage."
At Time Of Writing…
View Comments and Join the Discussion!
Posted-In: Analyst Color Long Ideas News Rumors Commodities Politics Topics Top Stories Best of Benzinga